Inclusive Workplace
Talented people represent the most important asset for our continuous growth, as well as fostering the company's culture of innovation and versatility. Zyxel is committed to establishing an inclusive and safe working environment with a competitive compensation plan as well as several approaches aimed at balancing between career and personal lives to attract talents around the world.
Through comprehensive training programs and personal development plans, our employees are encouraged to acquire further working skills in parallel with self-esteem, to encourage the future growth of themselves and the company.
Safe workplace
Zyxel is committed to protecting the health of its employees. With certification of ISO45001, Zyxel systematically facilitates and integrates occupational safety management processes for regular employees and contractors.
Improvement of working environments
Implement "5S" principles and other procedures in factories like warehouse lighting, speed limits, and material storage to ensure employee safety.
Machine risk protection
Adopt several procedures, including conducting regular and annual machine inspection and maintenance and placing clear warning signs to avoid harm and injuries caused by machine malfunctions.
Humidity and noise control
Commission certified third-party organizations to inspect temperature, humidity, and noise level of the working environment every six months. Hearing protection devices are provided for employees working in loud environments.
Dangerous and harmful material management
Clear labels and documents are placed throughout factories or saved online for download.
Prevention of occupational diseases
Provide regular health checks to employees for the best balance of health and working conditions, as well as to protect them from job-related illness.
Firefighting equipment and signs
Firefighting equipment and signs are labeled and inspected quarterly to ensure functionality. In addition, backup power generators provide electricity for necessary lighting in emergency conditions.
Investigation, analysis, and recording of occupational Accidents
Generate monthly statistics of cases, types, and causes of employee injury for analysis and prevention of accidents. In 2021, the disabling injury frequency rate was 0.
Risk assessment and emergency responses
Local fire extinguishing, emergency reporting, and personnel evacuation drills are performed every six months. Full-scale fire drills is performed annually.
Safety training
On-job safety and hygiene-related training courses arranged for employees and management. Zyxel's security staff consists of well-trained, certified professional personnel from security firms capable of carrying out the jobs.
Employment policy
Zyxel takes practicable action to build an inclusive corporate culture where every employee feels valued and heard. Our employment policies include the following:
Promote equal recruitment opportunity, opening all positions to talented individuals within or outside the organization with fair, consistent standards.
Uphold a strict child labor prohibition policy following guidelines defined in the International Labour Organization, restraining all business operations from hiring workers under the age of 15, under age for completing compulsory education, or under the minimum age for employment in the country.
Provide appropriate remuneration, development opportunities, and meet international and local relevant labor laws, rules, and regulations.
Restricts any discrimination, harassment, or persecution in the workplace, including race, color, religion, national origin, gender, age, disability, gender identity, pregnancy, political affiliation, and marital status.
Provide a safe working environment and require extensive training and safety equipment.
Total rewards
Zyxel provides legitimate and competitive wages, working hours, benefits, paid vacation, and retirement benefits. The compensation of each individual Zyxel employee is decided with the best interest of both stakeholders and employees in mind, and gender is never a factor.
Talent development
Zyxel encourages employees to expand their experience level and accumulate intellectual assets. We provide diversified learning resources and programs to strengthen all employees' professional skills and knowledge.
Employee well-beings
Zyxel values a two-way, healthy relationship with employees. We provide adequate channels for employees to communicate their thoughts and ideas with management and to receive positive feedback through constructive interactions. The Corporate Employee Committee, which includes representatives from both management and general staff, meets regularly to tackle work-related issues and work on possible improvement plans.
Employee care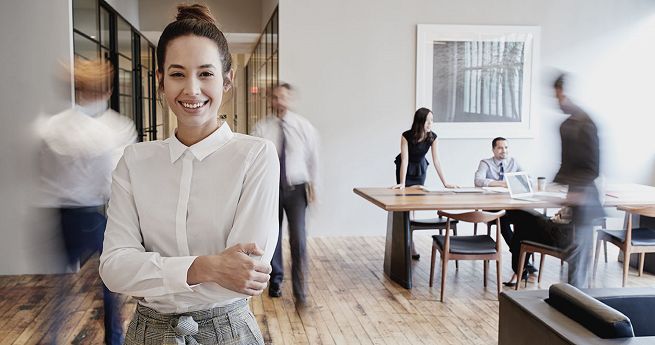 Zyxel promotes employee work-life balance. We embrace the mission of creating the best working environment possible for everyone, helping colleagues fulfill their roles both in the office and at home.
Employee health is critical as it may impact workplace culture, absenteeism, performance, and productivity. In addition to a health center on campus for immediate health consultation, Zyxel also conducts annual employee health check-ups and regularly organizes health promotion activities.