11.00am - 12.00pm PDT
1h0m
Becoming an MSP with Karl Palachuk
11.00am - 12.00pm PDT
1h0m
Presenter(s)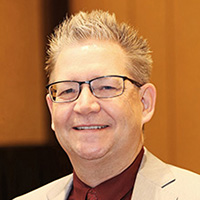 Description
Making the move from "break/fix" customer support to a service contract model is a way to increase profit and improve customer relationships. In this webinar, Karl Palachuk, author of Managed Services in a Month, and founder of two successful managed service providers reveals how to make the move to managed services.
Karl will also be interviewing Brenton Twite of Digital Bay, a Zyxel Gold Partner, about how they made the switch to becoming an MSP. Learn about their journey into managed services.
You'll also learn about Zyxel's Nebula Cloud Management Solution:
How MSPs are using Nebula
Benefits of Nebula
All attendees will receive a copy of Karl Palachuk's book: Managed Services in a Month as well as his new condensed 10 page guide. You will also have two chances of winning $25 Amazon gift cards.
10.00am - 11.00am PST
11.00am - 12.00pm MST
12.00pm - 01.00pm MDT
12.00pm - 01.00pm CST
01.00pm - 02.00pm CDT
01.00pm - 02.00pm EST
02.00pm - 03.00pm EDT