11.00am - 12.00pm PDT
1h0m
Tech Talk: L2 or L3? Which Layer is for You and for Me?
11.00am - 12.00pm PDT
1h0m
Presenter(s)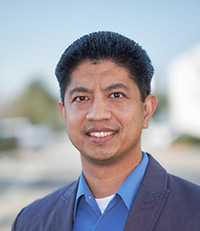 Tri Nguyen
Market Development Manager
Description
Come join Zyxel as we explore the differences between a Layer 2 Switch and a Layer 3 switch and what are some common requirements when choosing which switch layer to deploy. Learn more about which Zyxel switch models support Layer 3 and how it can benefit your customers in specific applications.
10.00am - 11.00am PST
11.00am - 12.00pm MST
12.00pm - 01.00pm MDT
12.00pm - 01.00pm CST
01.00pm - 02.00pm CDT
01.00pm - 02.00pm EST
02.00pm - 03.00pm EDT