11.00am - 12.00pm PST
1h0m
WiFi 101: How much do you really know about wireless networking?
11.00am - 12.00pm PST
1h0m
Presenter(s)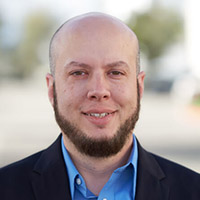 Shawn Rogers
Market Development Manager
Description
Whether you're a true wireless technology novice or at an intermediate level, this webinar will cover more than the basics. Learn about the industry and government who make it work, best practices for installation, common problems people run into, how to solve those problems, and the future of wireless solutions. We will also discuss the latest and the best wireless networking standard, WiFi 6E. Why upgrading to WiFi 6E makes sense?
12.00pm - 01.00pm PDT
12.00pm - 01.00pm MST
01.00pm - 02.00pm MDT
01.00pm - 02.00pm CST
02.00pm - 03.00pm CDT
02.00pm - 03.00pm EST
03.00pm - 04.00pm EDT