Zyxel wins Taiwan Excellence Awards for 12 consecutive years
The top winning networking brand of the year
Hsinchu Taiwan, February 16, 2017 – Zyxel Communications swept the Taiwan Excellence Awards again this year with 10 products receiving the honor, making Zyxel the top winning networking brand of the year. Zyxel has won the Taiwan Excellence recognitions for 12 years in a row, accumulating a portfolio of 75 award-winning products of a diverse range. The award ceremony was held on February 15, 2017 in Taipei, Taiwan.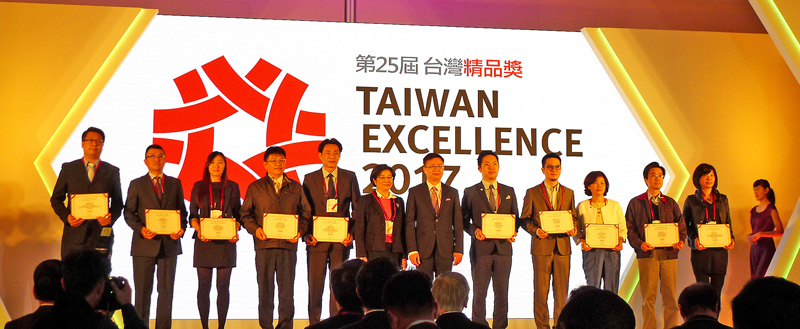 Zyxel representative (third from left) received the Taiwan Excellence Awards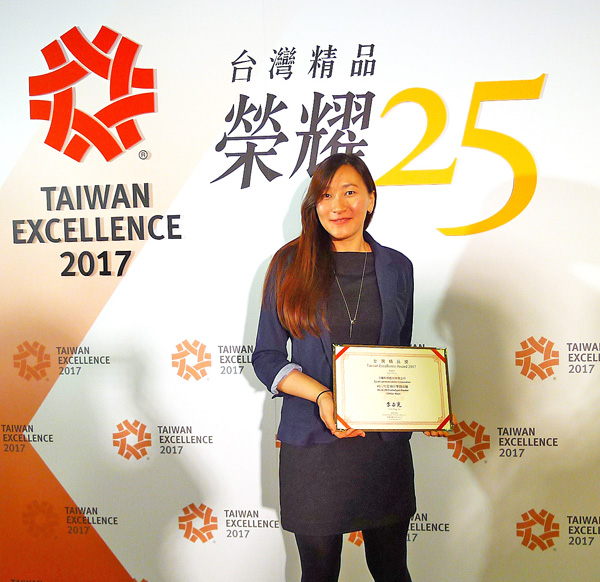 Zyxel representative received the Taiwan Excellence Awards
The Ministry of Economic Affairs has organized the Taiwan Excellence Awards since 1992. The awards recognize products that represent Taiwan in the worldwide community and were reviewed and selected by 90 judges who gave the crown to the best-of-breed innovations across sectors.
Zyxel's award-winning products cover connectivity products and solutions for home, business and telecom service providers. The Armor Z2 gaming router and the dual-band 802.11ac extenders WRE6505 v2, WRE6606 and PLA5236 together build up seamless wired and wireless coverage for the entire home. The devices allow users to extend speedy Wi-Fi throughout the house and light up the Wi-Fi dead corners with 802.11ac technology, whether it's on the balcony or across floors.
For business, the 802.11ac Smart Antenna Wi-Fi access point (WAC6503D-S) earned a proven record in 2016 of outperforming competing products with an average 75% better throughput, thanks to the world-leading smart antenna design. The VPN firewall (USG20-VPN) helps businesses connect with branch offices, remote locations or telecommuting employees with advanced SHA-2* VPN technology to secure communications, boosting both security and productivity.
For service providers, the LTE4506-M606 is the world's first 4G LTE-A HomeSpot router which supports both LTE category 6 and 802.11ac technology to help service providers and their customers extend connectivity anywhere utilizing mobile broadband services all over the world. Its palm-size, light-weight design and the one-of-a-kind one touch button for instant Wi-Fi sharing also earned it the 2016 Golden Pin Design Award.
"It has been our singular focus to deliver innovative products and solutions to help solve customers' pain points – to be their networking ally," commented Gordon Yang, President of Zyxel. "It's a great encouragement to be recognized again for this focus."
The complete list of Zyxel award-winning products:
- AC2600 MU-MIMO Dual-Band Wireless Gigabit Router (Armor Z2)
- 1000 Mbps Powerline AC900 Wireless Extender (PLA5236)
- AC750 Dual-Band Wireless AC750 Range Extender (WRE6505 v2)
- AC1300 MU-MIMO Dual-Band Wireless Range Extender (WRE6606)
- VPN Firewall (USG20-VPN)
- 802.11ac Dual Radio Dual-optimized Antenna 3x3 Access Point (WAC6103D-I)
- 802.11ac Dual Radio Smart Antenna 3x3 Access Point (WAC6503D-S)
- GPON End-to-End Solution
- 4G LTE-A HomeSpot Router (LTE4506-M606)
- Dual-Band Wireless AC/N VDSL2 Bonding Combo WAN Gigabit IAD (VMG9823-B10A)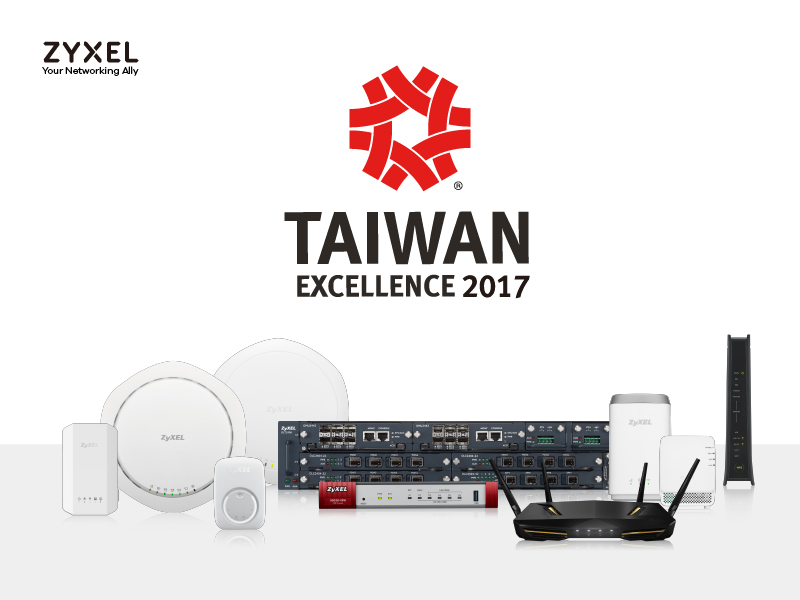 For product availability please contact your local Zyxel sales representatives.
*Secure Hash Algorithm 2: a set of cryptographic hash functions

About Zyxel Communications
Focused on innovation and customer-centric technology and service, Zyxel Communications has been connecting people to the Internet for nearly 30 years. Our ability to adapt and innovate with networking technology places us at the forefront of the drive to create connectivity for telcos and service providers, businesses and home users.
Zyxel is a global force in today's communications market with an unrivalled track record, including:
- 1,500 passionate associates worldwide
- 100 million devices creating global connections
- 700,000 businesses working smarter with Zyxel solutions
- 150 global markets served
Today, Zyxel is building the networks of tomorrow, unlocking potential, and meeting the needs of the modern workplace — powering people at work, life, and play. Zyxel, Your Networking Ally.