Advancing Forward with Nebula – What's New in P12?
Advancing Forward with Nebula – What's New in P12?
Advancing Forward with Nebula – What's New in P12?
With multiple systems and devices to keep an eye on, and managing distributed networks and nomadic users to support the rising trend of flexible hybrid working models, today's network admins are tasked with tough challenges. Additionally, cyber threats and security attacks have never been so pervasive, keeping the network safe and clean while catering to today's business networking needs and work styles is a critical matter for every network professional.
ATP firewalls join Nebula to deliver advanced network security
To help combat this challenge, Nebula aims to bring more security appliances into the cloud management. In its latest P12 release, Nebula welcomes the new addition of Zyxel's premium security firewalls, ATP firewall series to its growing family. Nebula users are now able to provision advanced security policy in a unified, centralized platform thanks to the cloud technology.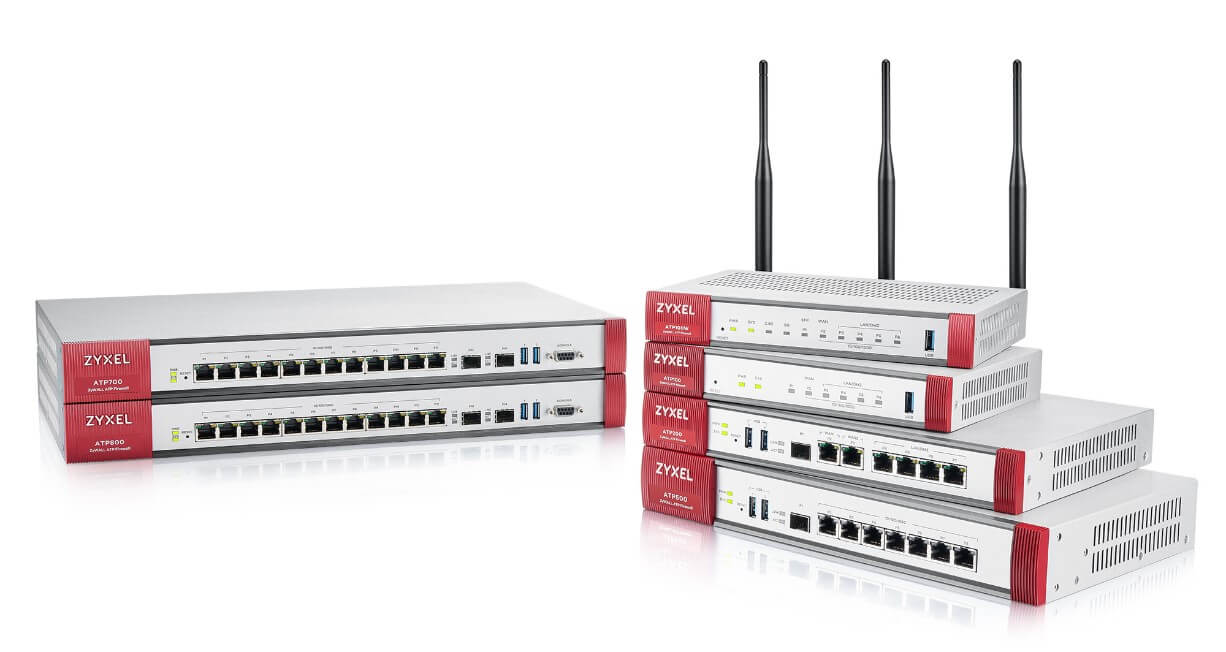 The advanced security features in ATP firewalls like sandboxing and reputation filters make it easy for medium-sized businesses to secure the networks in headquarters or central offices. Also, with the addition of ATP series, the collaborative defense and response (CDR) capabilities are taken to the next level – offering a continuously growing database that already covers billions of malware samples. The ATP also helps protect networks and data, even from zero-day attacks that fly under the radar of conventional security solutions.
Zyxel's ATP firewall series is by default bundled with a one-year Gold Security Pack license. The Gold Security Pack includes the Nebula Professional Pack, users do not have to purchase additional Nebula Control Center (NCC) license key for the ATP firewall to enjoy the advanced features of NCC when managing it on Nebula.
The comprehensive suite of security policies in Gold Security Pack can be now provisioned in Nebula, these include:
License Service
Feature

Gold

Web Filtering
Content Filter
App Patrol
Application Visibility and Control
Anti-Malware
Anti-Malware with Hybrid Mode
Threat Intelligence Machine Learning


IPS
Intrusion Detection and Prevention
Reputation Filter
IP Reputation
DNS Filter
URL Threat Filter



Sandboxing
Sandboxing
SecuReporter
SecuReporter Premium
Secure WiFi
Secure Tunnel for Remote AP
CDR
Collaborative Detection & Response
Security Profile Sync*
Sync up security profiles across networks
Nebula Professional Pack
Cloud Networking Management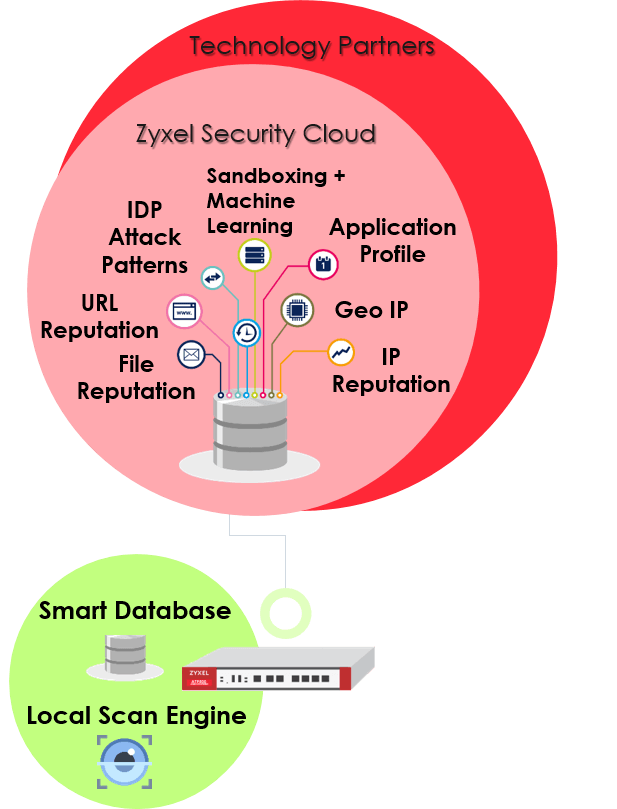 Image 1: Provisioning the full-blown Zyxel Security Matrix with ATP firewalls in Nebula
Expanding endpoint security for VPN remote access
To support flexible hybrid working model, network admins can now use the NCC to easily and directly provision Zyxel's VPN client - SecuExtender to ensure the security of remote connections. It can be installed on endpoint devices including desktops or laptops, to provide two-factor authentication and tunnel protection for remote staff working at home or away from the office.
By adding SecuExtender to the Nebula solution, network admins can centrally manage the security of all endpoints and govern the traffic usage for employees on-the-go, ensuring that they are running the same security policy, regardless of their location.
Provisioning the SecuExtender in Nebula:
Centralized provisioning from Nebula (via email)
Secure tunnel (IPSec with IKEv2/EAP)
Two-factor authentication with Google Authenticator or Microsoft Authenticator
Throttling the usage of traffic entering office network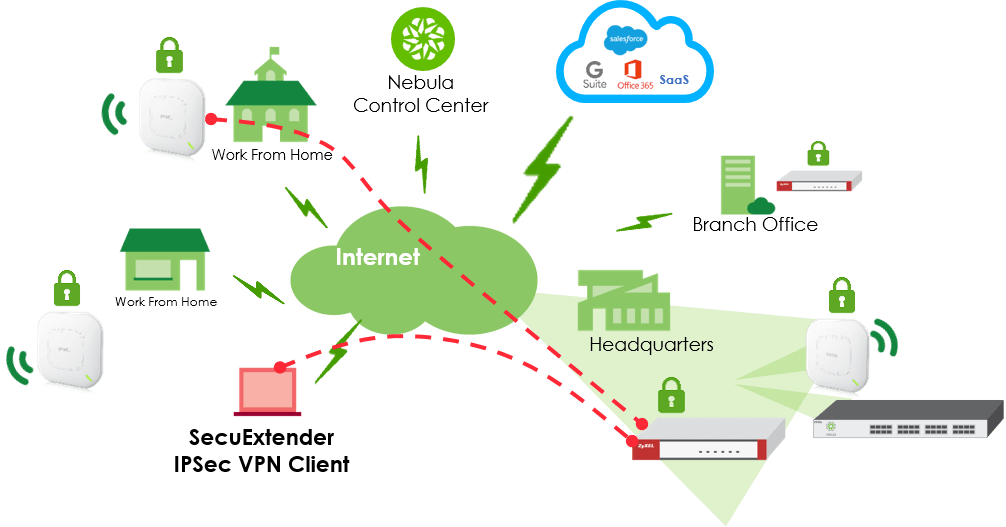 Image 2: Nebula expands endpoint security with SecuExtender for VPN remote access
Streamlining license management with Circle integration
Zyxel's Circle brings together asset management, account management, and e-commerce in one central resource. Previously only capable of managing security licenses, the subscription management platform Circle are now integrated with Nebula Control Center (NCC) to include Nebula license management in support of streamlining the management of all license services for Zyxel's partners including MSPs and VARs in one single platform.
Zyxel Circle brings all of your assets together in one single platform.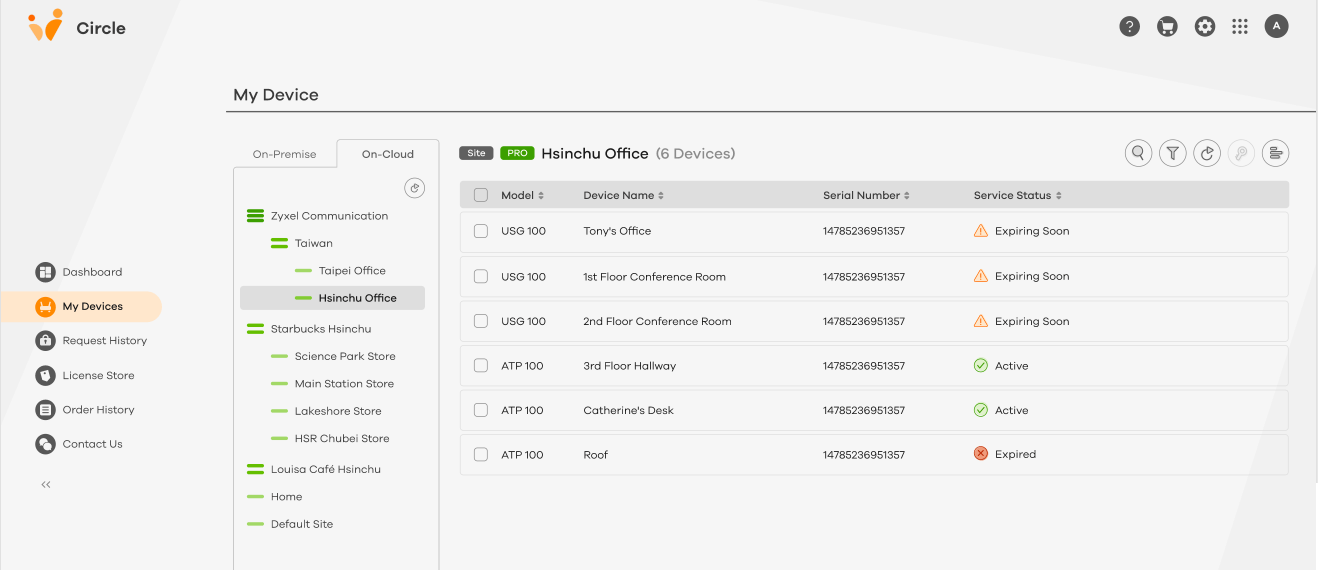 Connect to Nebula
Sync devices, organizations and sites from nebula.

Bringing together MyZyxel
Import / Sync security devices from existing MyZyxel Accounts (Multiple).

Bring together your licensing
Get an overview of all your licensing and purchase history all in a single platform.
Get access to a simplified approach to aligning your licensing and services.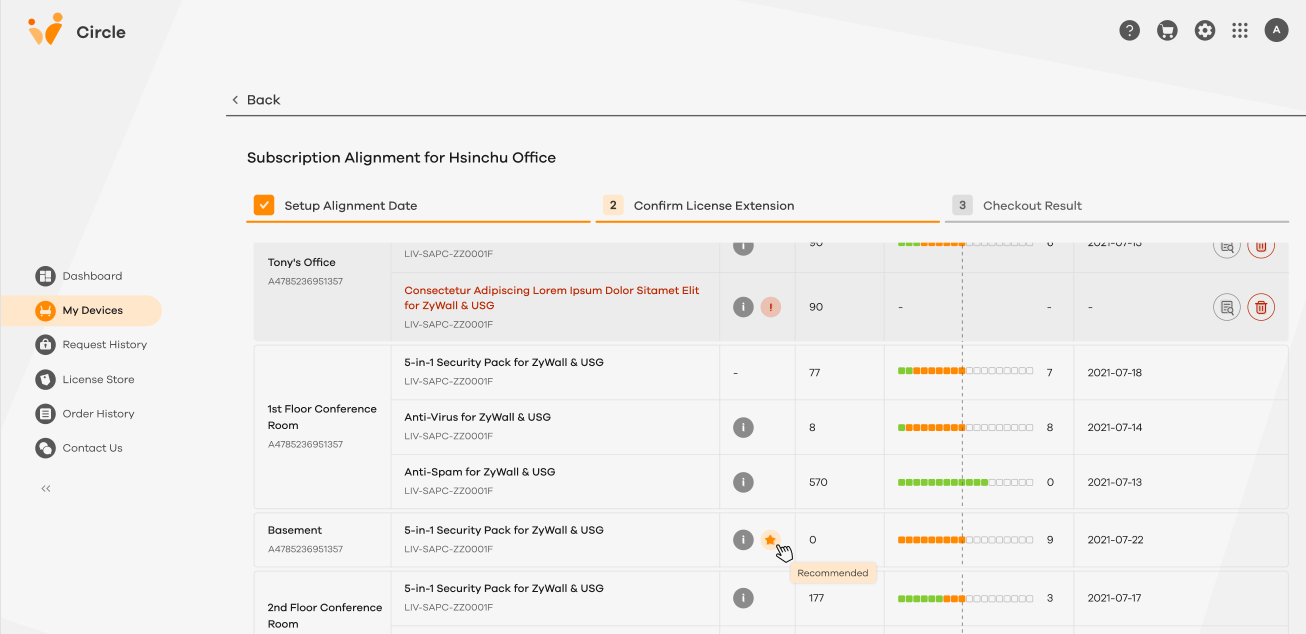 Align your subscriptions
Easily select Groups, Organisations, Sites or selection individual devices to align renewal dates.

Auto Calculates top-up
Auto calculates top up to create the alignment and lets you order and activate directly in the portal.
More new devices are added to Nebula for small business needs
Nebula offers the most comprehensive cloud networking solution that includes a wide range of cloud-managed networking product offerings for the SMB market. While the newly-added ATP firewall series aims to service larger businesses, in P12 release, Nebula also welcomes new products tailored for the smaller end of the business spectrum. This includes two entry-level WiFi 6 access points (NWA50AX and NWA55AXE), and the USG20(W)-VPN firewalls.
With this new addition, small business owners can take advantage of the intuitive design of Nebula, in web or app version, to easily configure the NWA50AX and NWA55AXE and set up their WiFi 6 networks on their own without the help of a IT/network professional, while the USG20(W)-VPN firewalls provide content filtering service* to safeguard their network security.
*License is required to enable the service.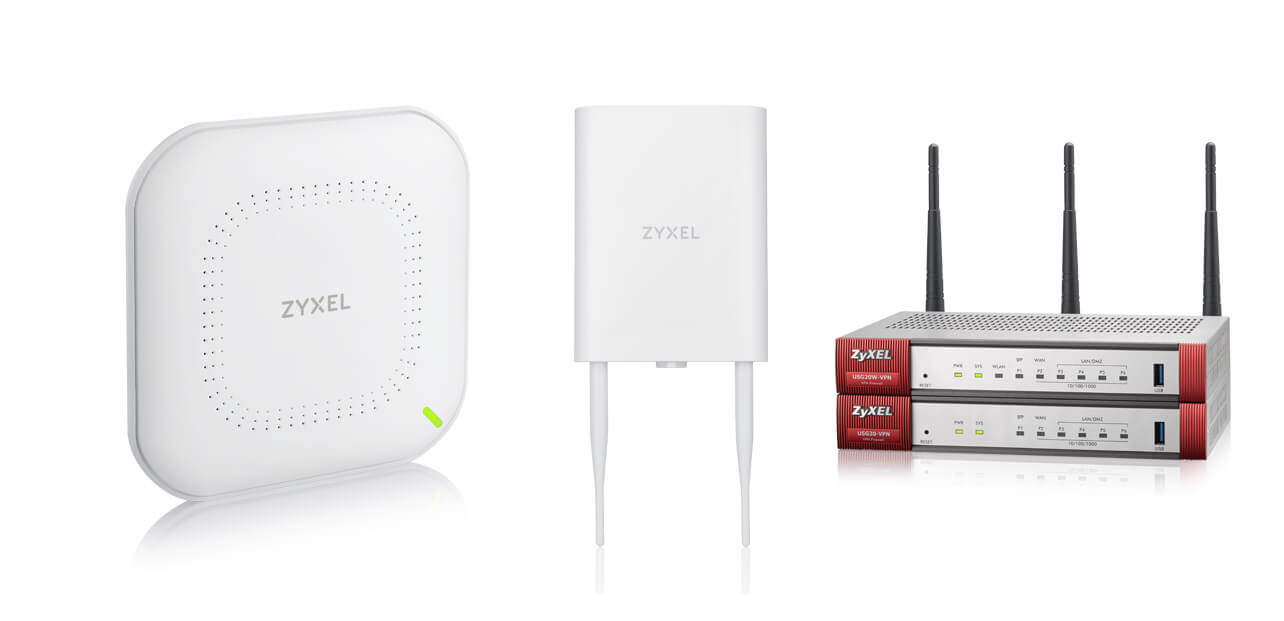 Image 3: The new products are added to Nebula for small business market: NWA50AX WiFi 6 AP (left), NWA55AXE WiFi 6 Outdoor AP (middle), USG20(W)-VPN firewalls (right).
A Brand New Look - Nebula App 3.0
Along with the release of P12, Nebula has also rolled out a newly-revamped Nebula App 3.0 version this time. The goal of this revamp is to improve the user experience by providing a brand-new, eye-catching user interface, a smoother flow design, and user-friendly features that help users maximize the value of using the app when managing their networks on-the-go. It is designed with managing smaller networks in mind by including important updates to facilitate simple device onboarding process and management for the self-serve purpose, particularly suitable for busy small business owners with little to no IT skills.
The app's features include:
Easy configuration/installation

Sign up Nebula account
Installation walk through wizard (Creating org & site, adding device via QR code or manually, setting up WiFi networks)

Useful guides

Hardware installation guide
LED guide

Device/network monitoring and management

Centralize 3-in-1 device status
Per-device and site-wide usage graph
Per-device and site-wide PoE consumption
WiFi login info sharing via mobile phone or QR code
Switch and gateway ports info
Check map and photo of device location
Firmware upgrade schedule
Site-wide clients monitoring
Site-wide application usage analysis
License overview and inventory

Direct action control

Enable/disable SSID
Client block/unblock
Application block/unblock

Quick troubleshooting

Live tools: Reboot, Locator LED, Connection test, Switch port power cycle, & Cable diagnostics
Tech support and MSP contact info

Active notifications

Device down/up
License issues
7-days alert history
Client diagnostic – Connection Journey Based Event Log
Designed for easy troubleshooting, this is a new feature added in Nebula Professional Pack to help network admins dig out the root cause from the event log more efficiently when an issue occurs. Users can sort out all per-client related event log between the AP and the gateway (NSG/USG FLEX) in chronological order easily. With this function, a client's connection journey is clearly displayed and the detail issues are categorized to show in three event types: Disconnection / Authentication / DHCP. The purpose of this is to arrange the event log to display in an improved order so that the network admins can easily trace the activities and find out the root cause that affects the client connection.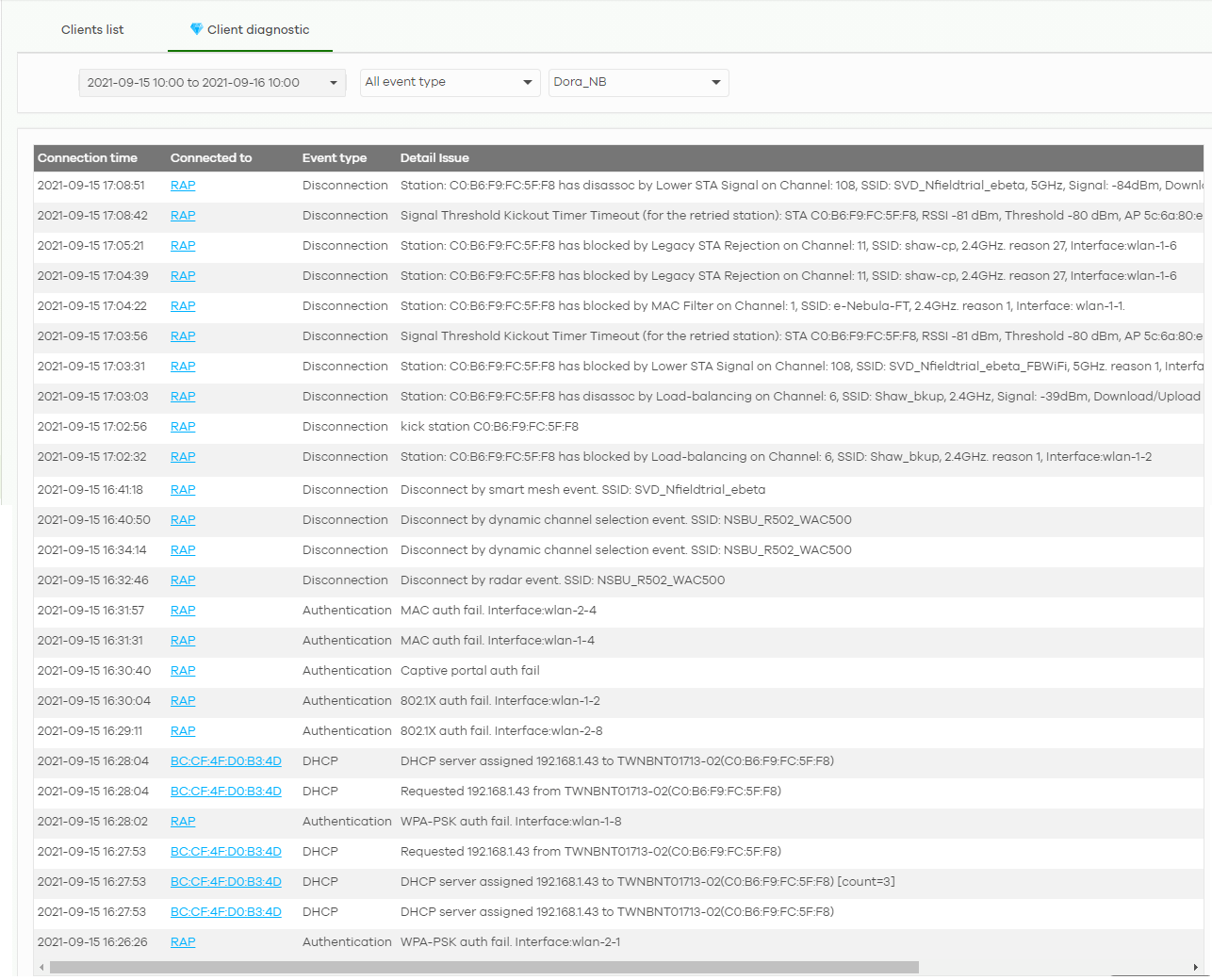 Image 4: Users can sort out per-client event log by different event types and time duration