Zyxel cloud analytics service-SecuReporter is already an integral element of Zyxel ATP firewalls and applies to all USG firewalls with 30-days trial. Activate now to enjoy all the security benefits of cloud intelligence analytics!
Step1: Click the banner on the top of GUI, and click "Enable SecuReporter"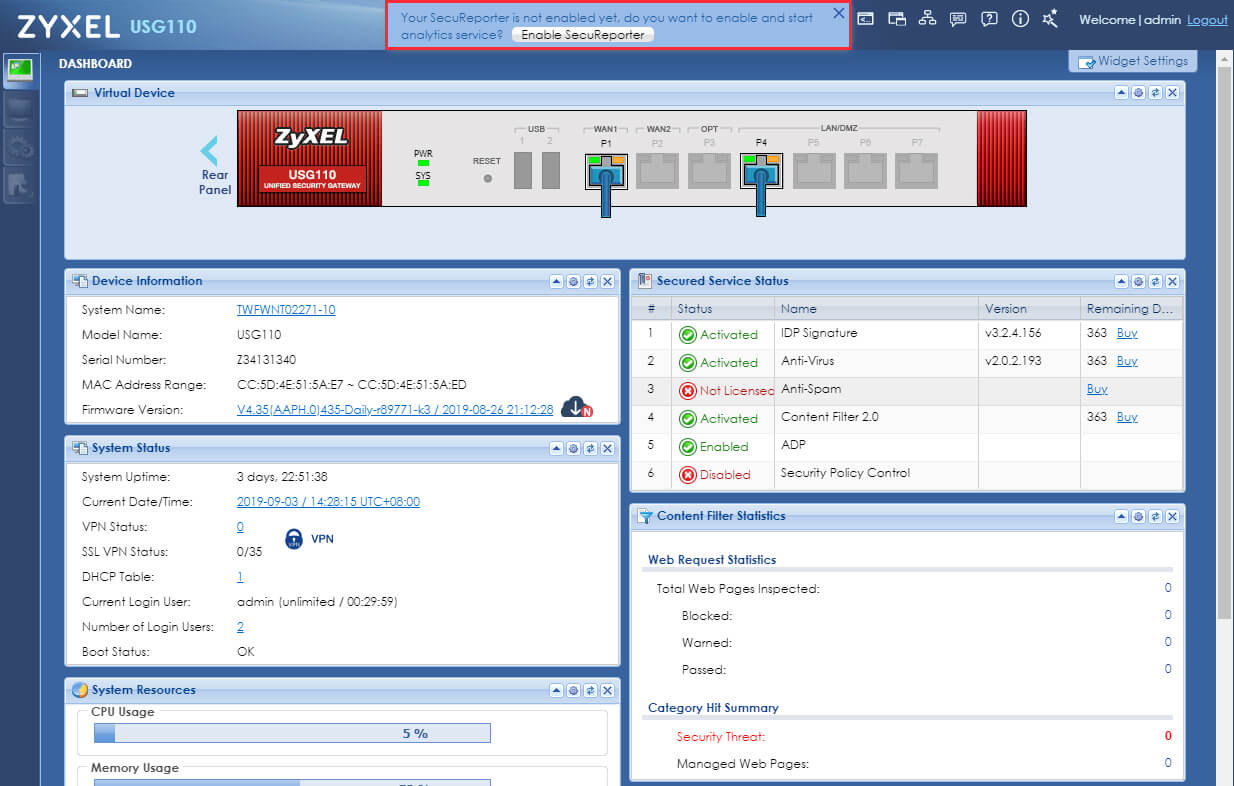 Step2: Select the preferred settings and click on "Complete and Close Window"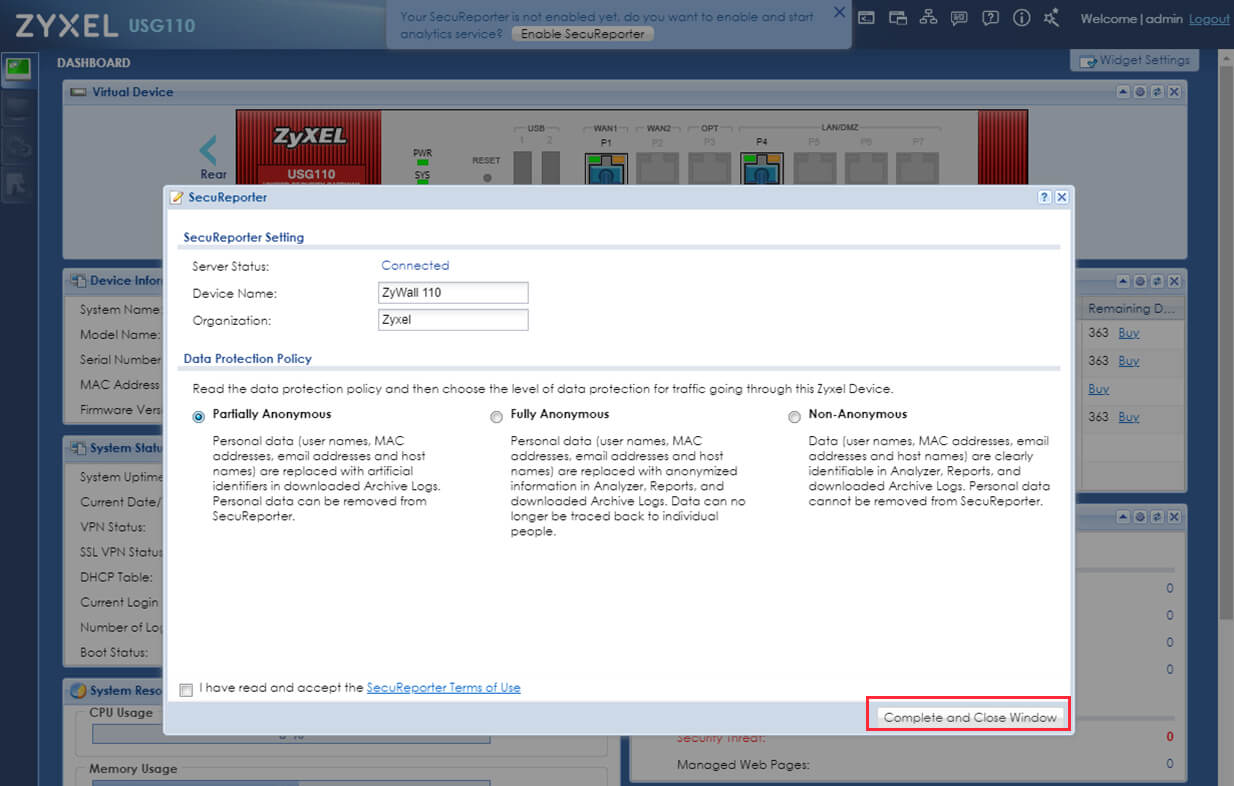 Activate SecuReporter via "Service Settings" in ATP Wizard.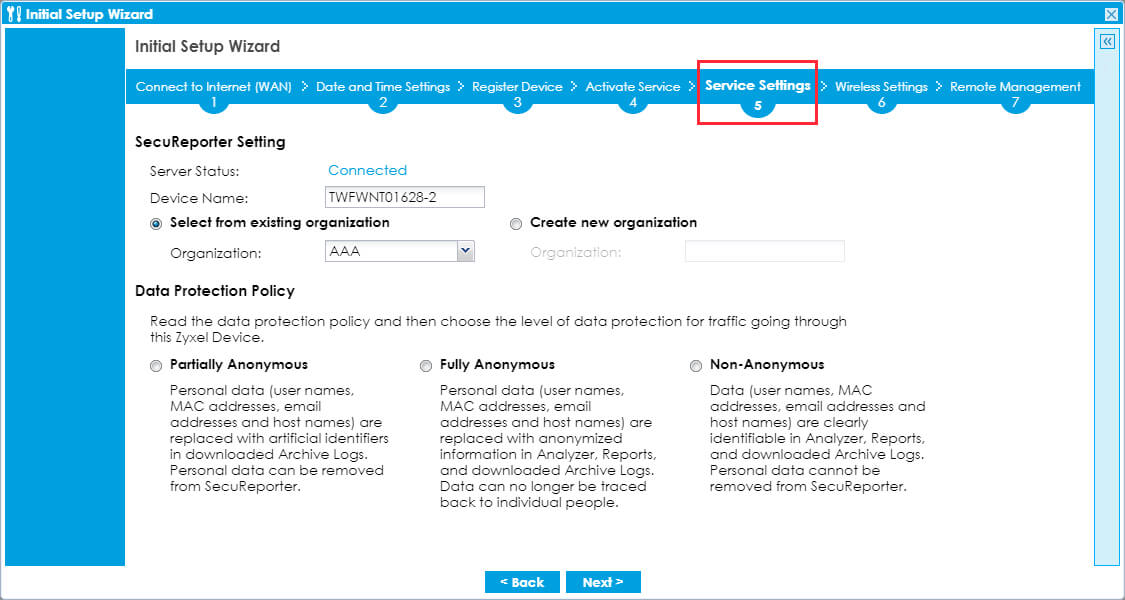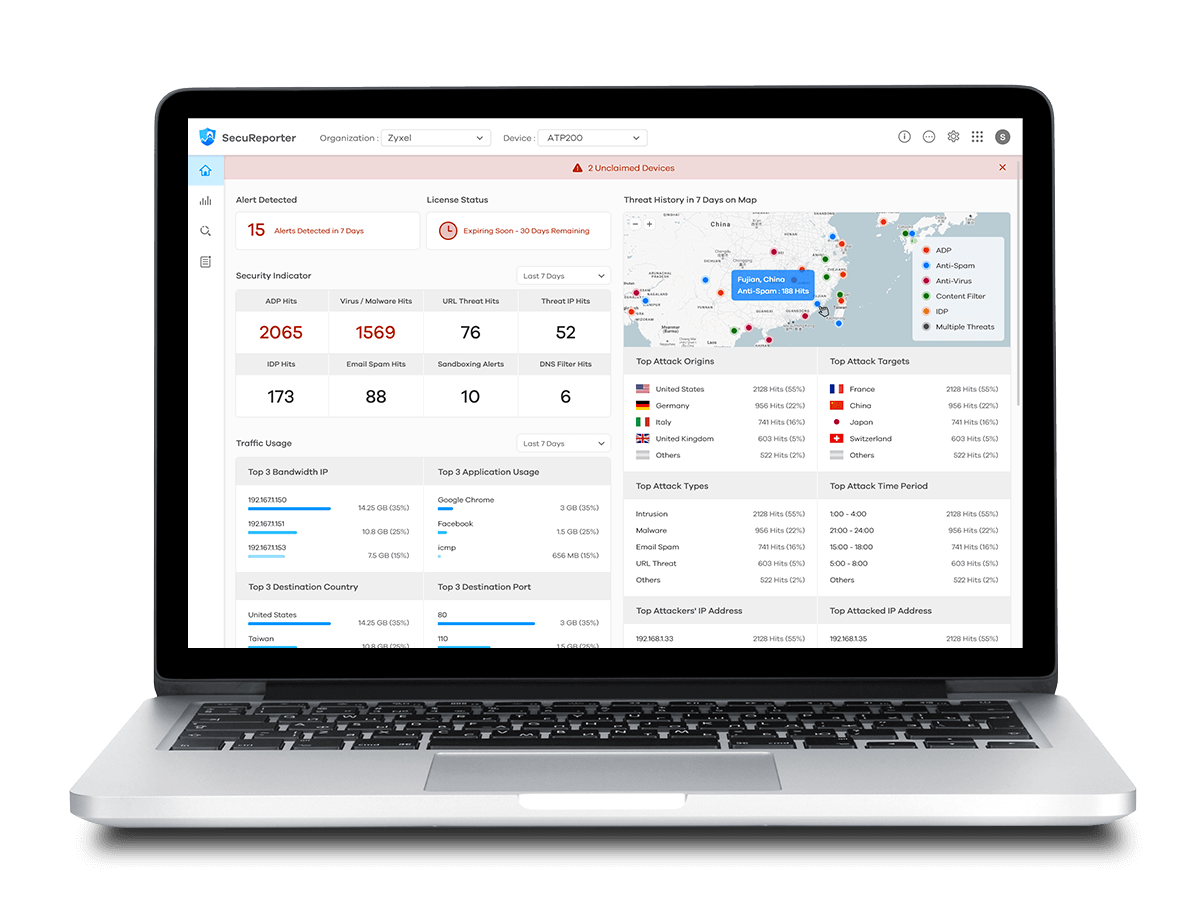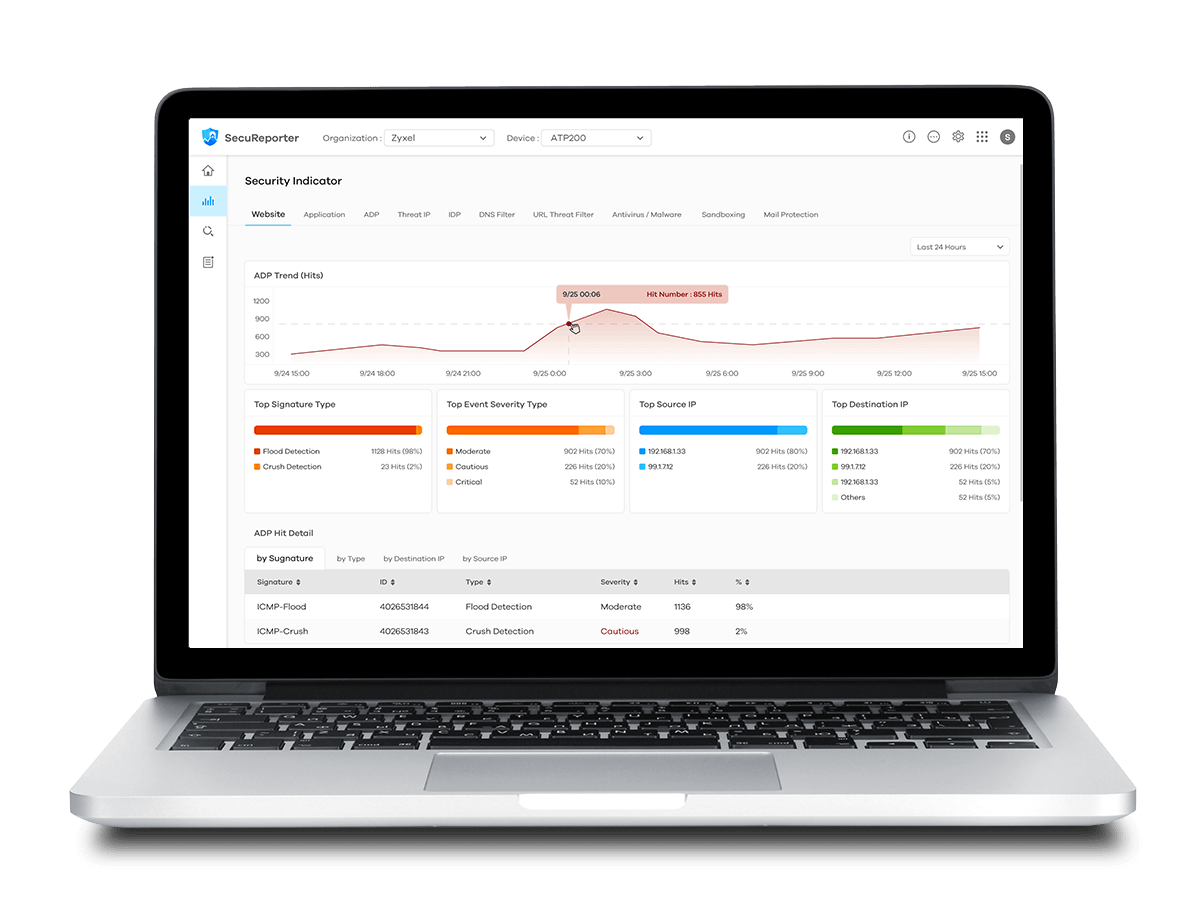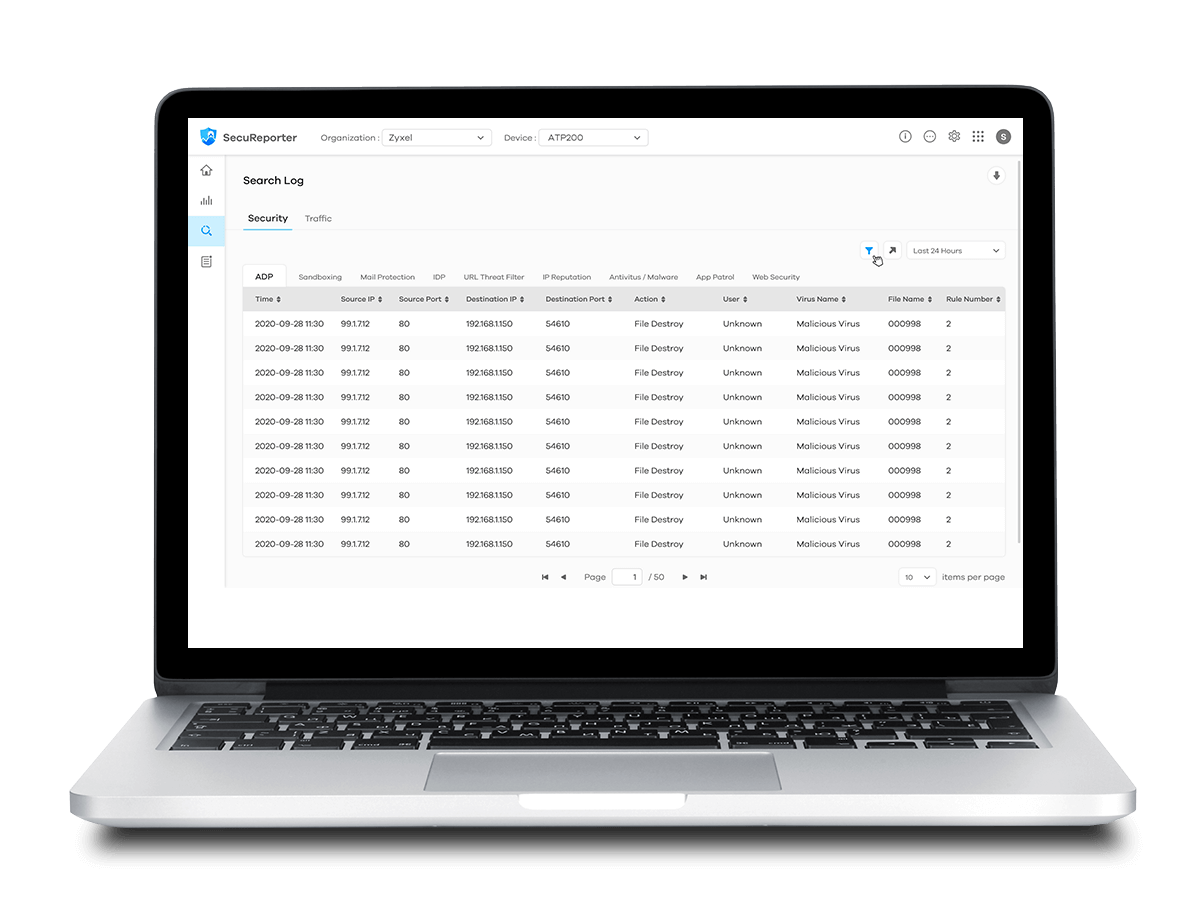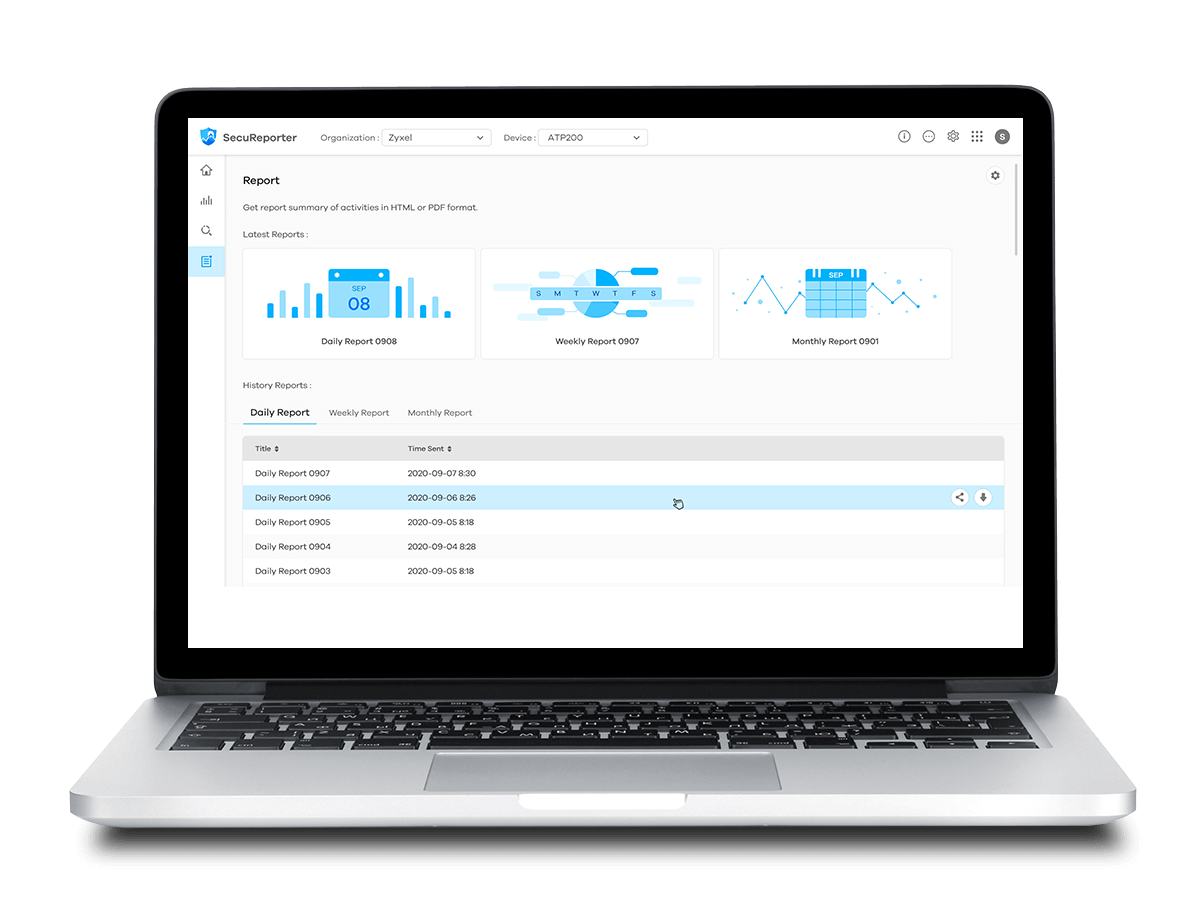 SecuReporter Essential Features
Turn massive data of network activity into clear data points in the dashboard. Centralized display of attack origin and destination with city-level location. The pins on the map show the threats' origin and targets. Pin color indicates the type of attack and the size of the pin indicates the frequency. You can also find what kind of attacks are detected, where the threats are coming from, how they impact traffic usage, when attack occurs, and more indicators. You can get individual indicator log data that reveals key details.
Analyze the time trend, threat type, signature, and email subject leads for precise detection. Monitor malicious activity from source IP and destination IP for bidirectional analysis.
ZyWALL series send logs to SecuReporter cloud-based platform for long-term retention without storage limitation. Search Log makes it easy to search your log data by filtering along with a specific time period data for analytics.
Get report summary with a graphical interface in HTML or PDF format. Customize presented report information as required, easily add company details and logo for your clients.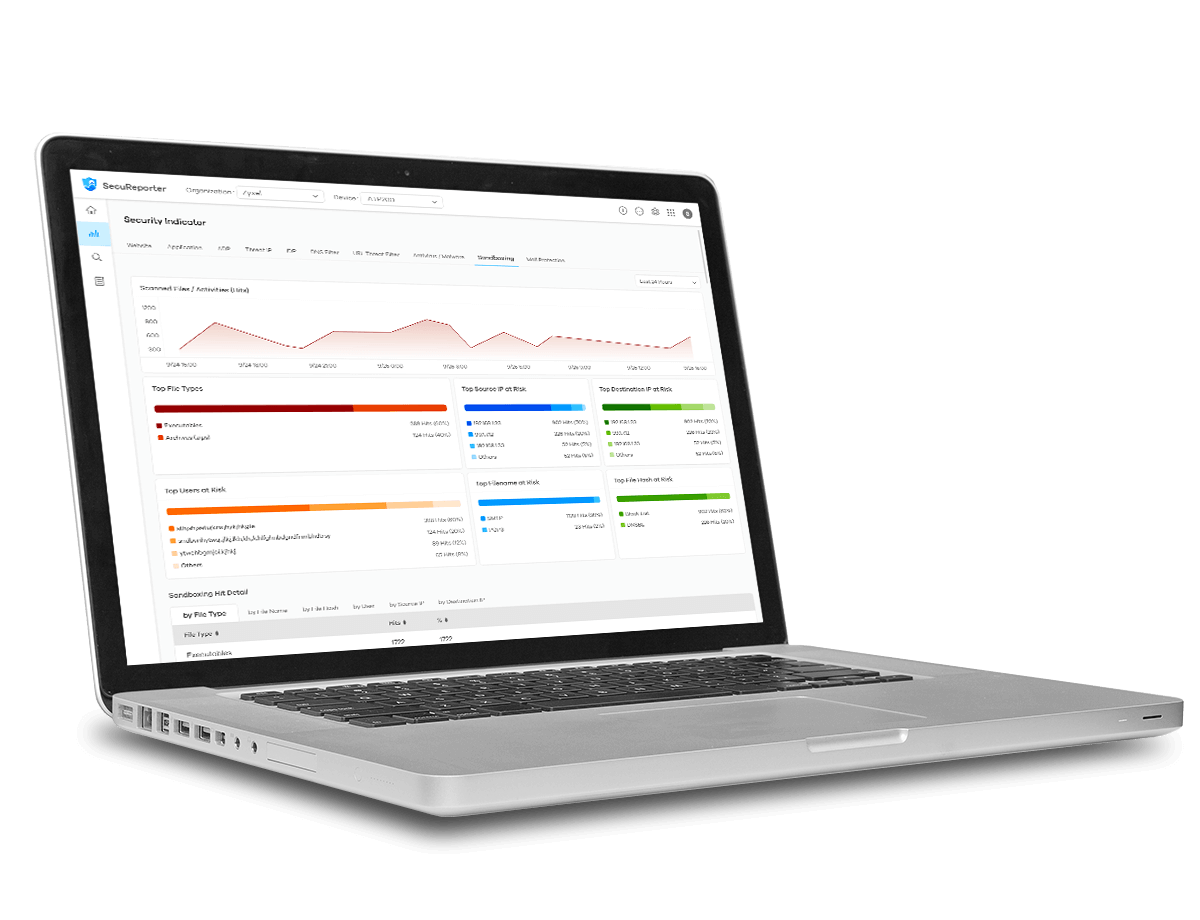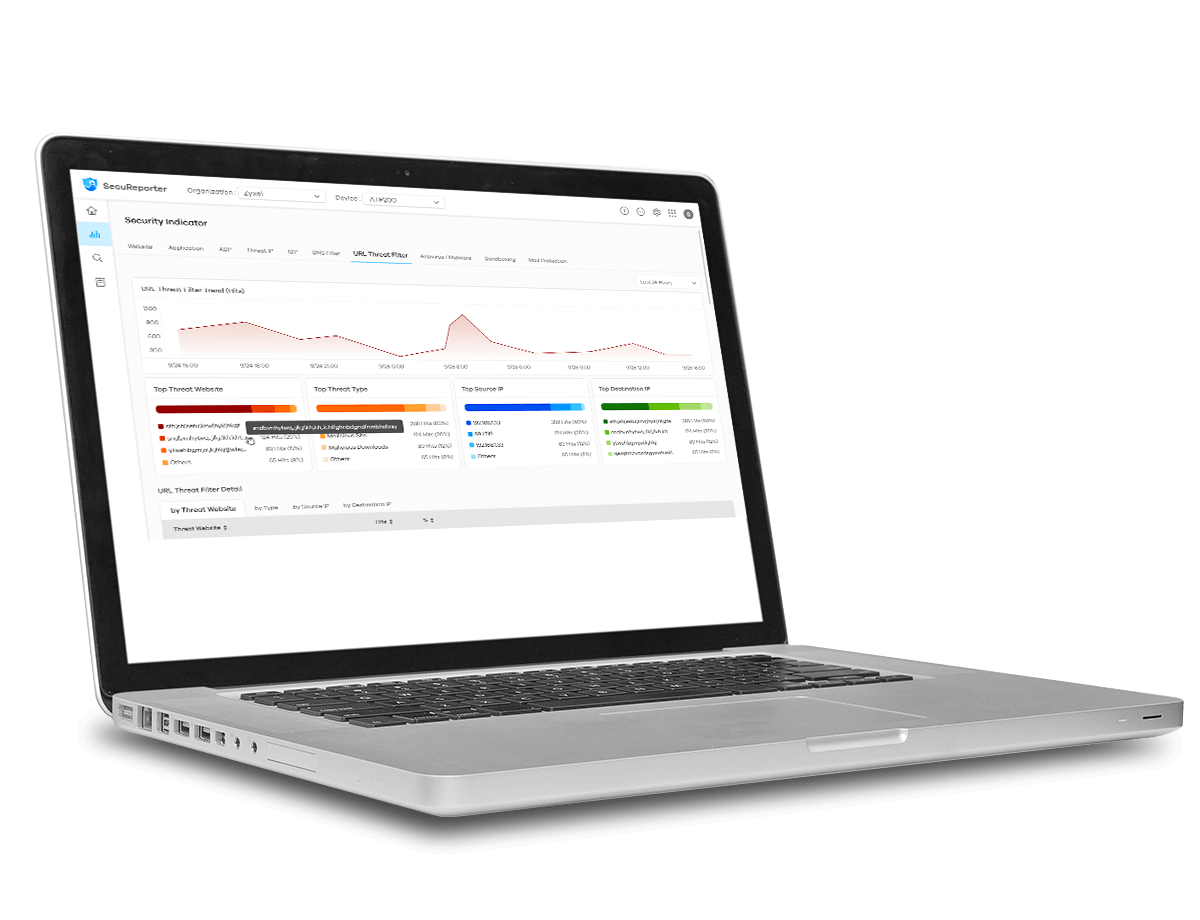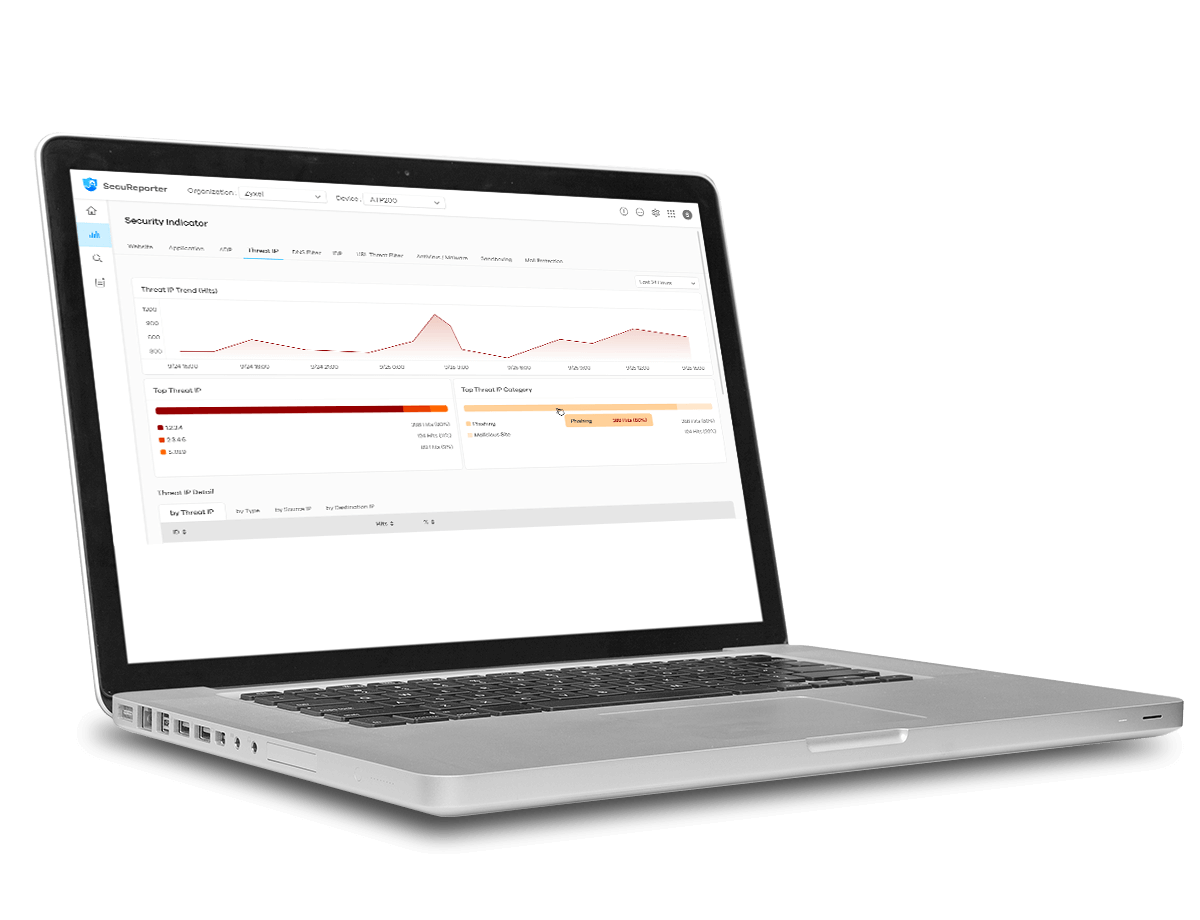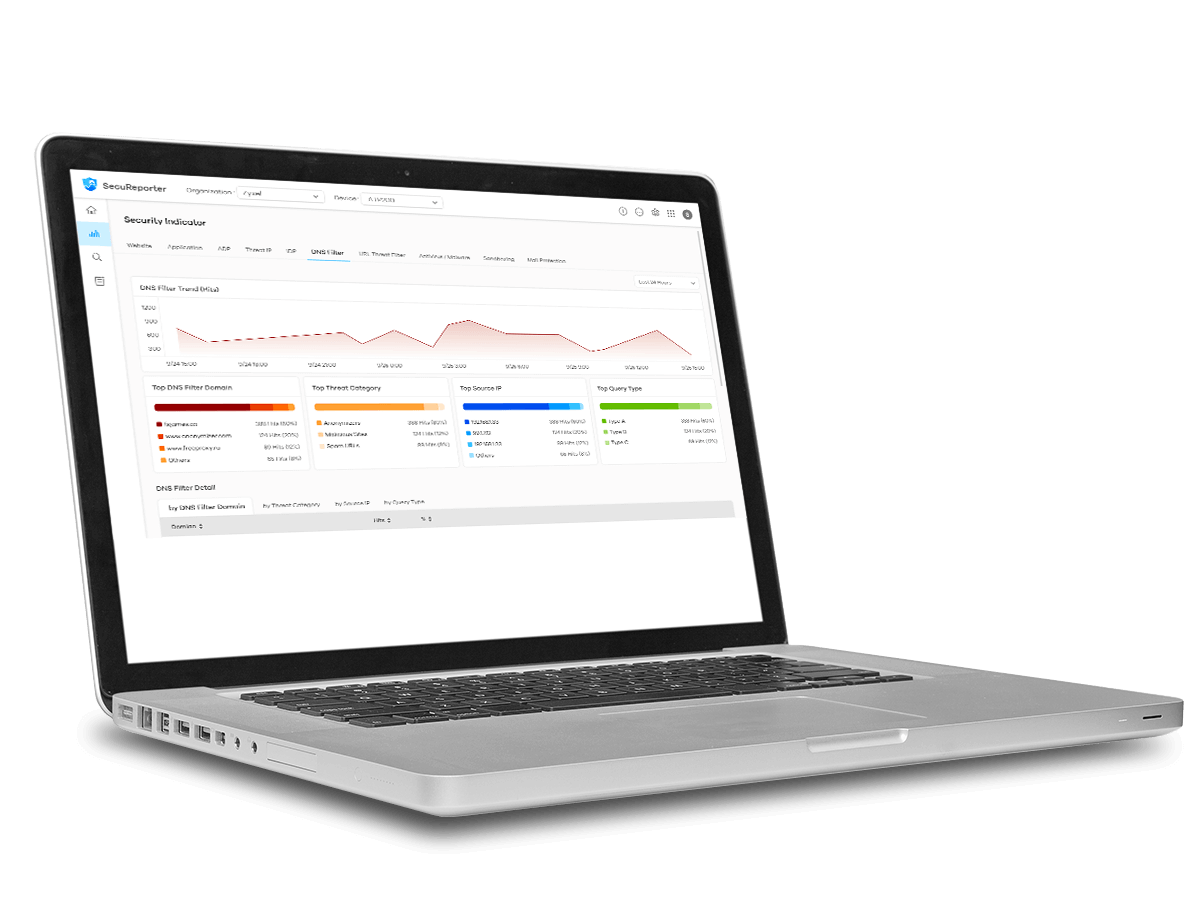 Advanced Features for ATP
The Sandboxing report includes data for all sandboxing scanning activities like source IP, destination IP, file type, file hash, and scan results (safe, suspicious, or malicious). Alert email will be sent for every submitted file that is found to be malicious.
Botnet Filtering provides the list of malicious web for ATP/USG FLEX Series to do a quick check and automatically block malicious URL. Users can have a view of the Top Botnet block URL and identify its type with Botnet Filter report. Easily find out the user who has been compromised.
IP reputation provides malicious IP records for ATP Series to do a quick check. Filter increases threat visibility in SecuReporter which assists in tracing cyber threat sources. The report shows the blocking record details, Top attacking IP, attack type, and the level of risk.
The DNS report includes detection trend, Top domains, Top threat categories and query types. Based on the report, IT can fully customize blocklist to ban access to any unwanted domains.
Why Cloud Intelligence
Analytics-SecuReporter is needed?
The Zyxel CNM SecuReporter is a cloud-based intelligent analytics and report service with collection and correlation features is designed for ZyWALL product lines. It provides network administrators with centralized view of network activities.