PLA6456 transforms the way users network their homes with the new G.hn technology! It transforms your power outlets into a fast network while extending Internet access throughout your home. Capable of delivering up to 2400 Mbps, it is perfect for 8K streaming and provides lag-free online gaming experience.
01
Innovative G.hn
wave 2 Technology
As demand for ultra-fast Internet speed increases, G.hn technology is becoming the best in-home electrical network connection. Zyxel PLA6456 with G.hn technology delivers maximum data transfer rate and stability for your home networking.
#1 What is Powerline?
A powerline adapter turns your existing electrical wiring into a wired-like network. Get connected to a stable Internet where there's a power outlet!
#2 Who needs it?
Anybody who needs to extend their home network without the extra cabling installation. Great for people with large homes or live in a metallic/concrete environment that may affect WiFi signals poorly.
#3 How to use it?
It's simple. Connect one powerline adapter to your Internet sharing router/gateway, and connect another powerline adapter to a device that needs Internet connection in another room. Just like magic, you got yourself a fast and secured Internet connection to your device!
#4 Why G.hn Powerline?
Video streaming and online games are becoming more demanding. G.hn technology caters to those demand by providing ultra-fast connection in the powerline network for your top-of-the-line Internet connection.Get up to 2x faster speed than legacy powerline technologies!
02
Optimized for 8K
and Online Games
As more 4K and 8K video content are available, PLA6456 delivers superb performance and low latency for your home streaming entertainment system. PLA6456 provides plenty of bandwidth for 8K video streams and fast connection for lag-free online gaming sessions. Experience top-notch digital entertainment.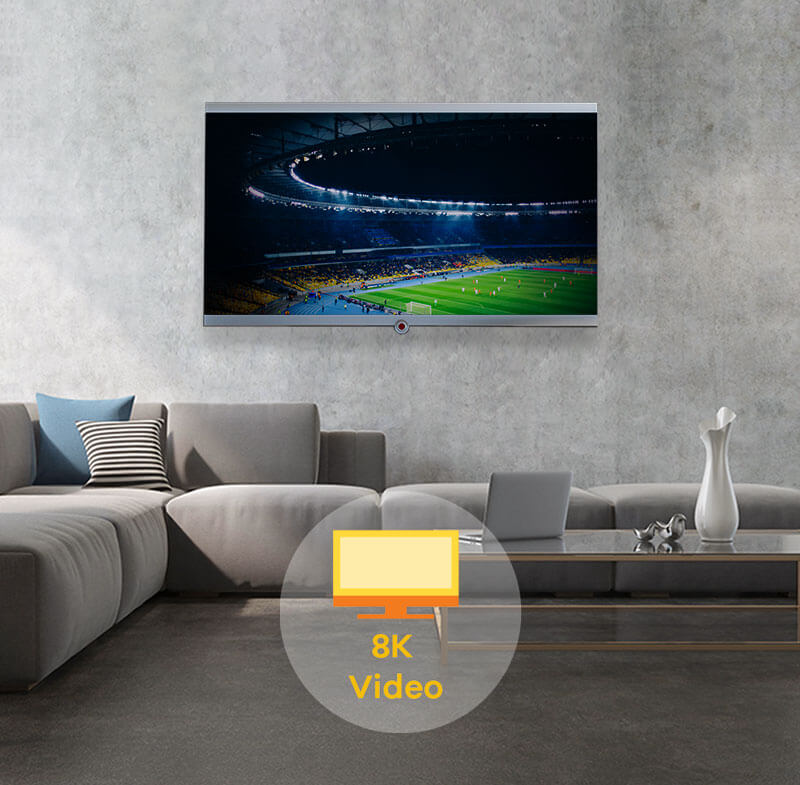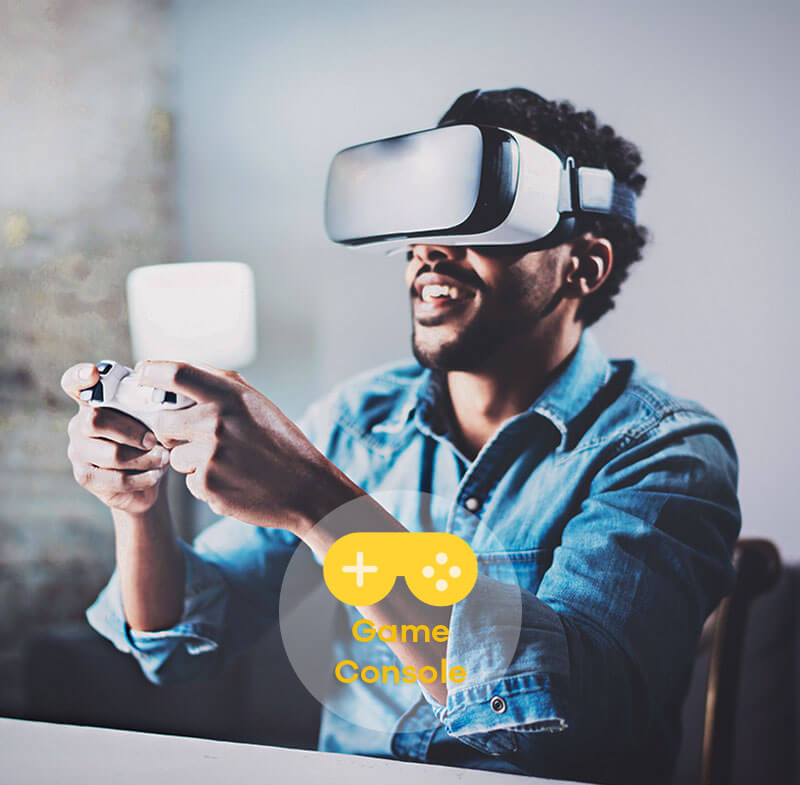 03
Easy to Setup and Connect
Plug in two PLA6456 to any electrical outlets in your home and then instantly gain a network connection without having to run physical wires. Push the sync button on both PLA6456 to quickly and securely get a AES 128-bit encrypted network going through your electrical outlets.
04
Pass-thru Design for An Extra Power Outlet
A pass-through outlet allows you to keep your existing powered devices connected. No power outlet sacrifice needed. The embedded noise filter eliminates electrical signal noise to further improve your electrical outlet's network quality.
05
Gigabit Ethernet Port for Blazing Speed
Equipped with a Gigabit Ethernet port, the PLA6456 allows you to connect Ethernet enabled devices at Gigabit speeds. Perfect for streaming 8K video on smart TVs. Just plug an Ethernet cable to your favorite device for maximum speed!
06
Power Saving with
Standby Mode
PLA6456 automatically goes into standby mode to reduce the Powerline adapter's power usage when the device is not in use. Save on your electric bill, reduce up to 90% of power consumption while in standby mode.
Application Diagram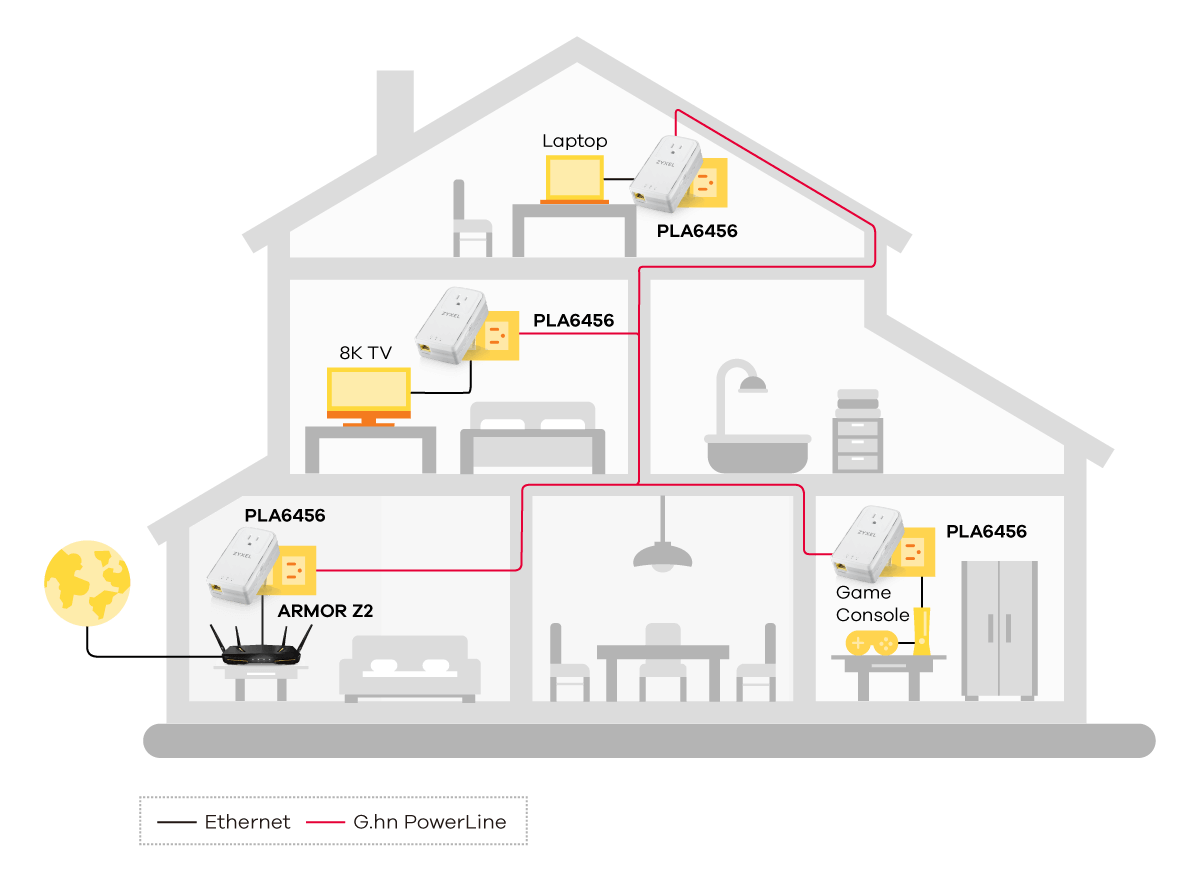 ---
*All specifications are subject to change without notice.