Zyxel's new repeater comes with an app to let any home user wipe out dead spots like a pro
The WRE6602 delivers astonishing speeds while the Easy Link app makes installation a breeze even for the least tech-savvy of users
Hsinchu Taiwan, 6 June 2018 – Zyxel Communications today announced the launch of its WRE6602 repeater, a compact solution for wireless dead zones at home. Setup is a snap: Simply plug it in, follow the instructions on the Easy Link app, and enjoy boosted WiFi coverage within minutes.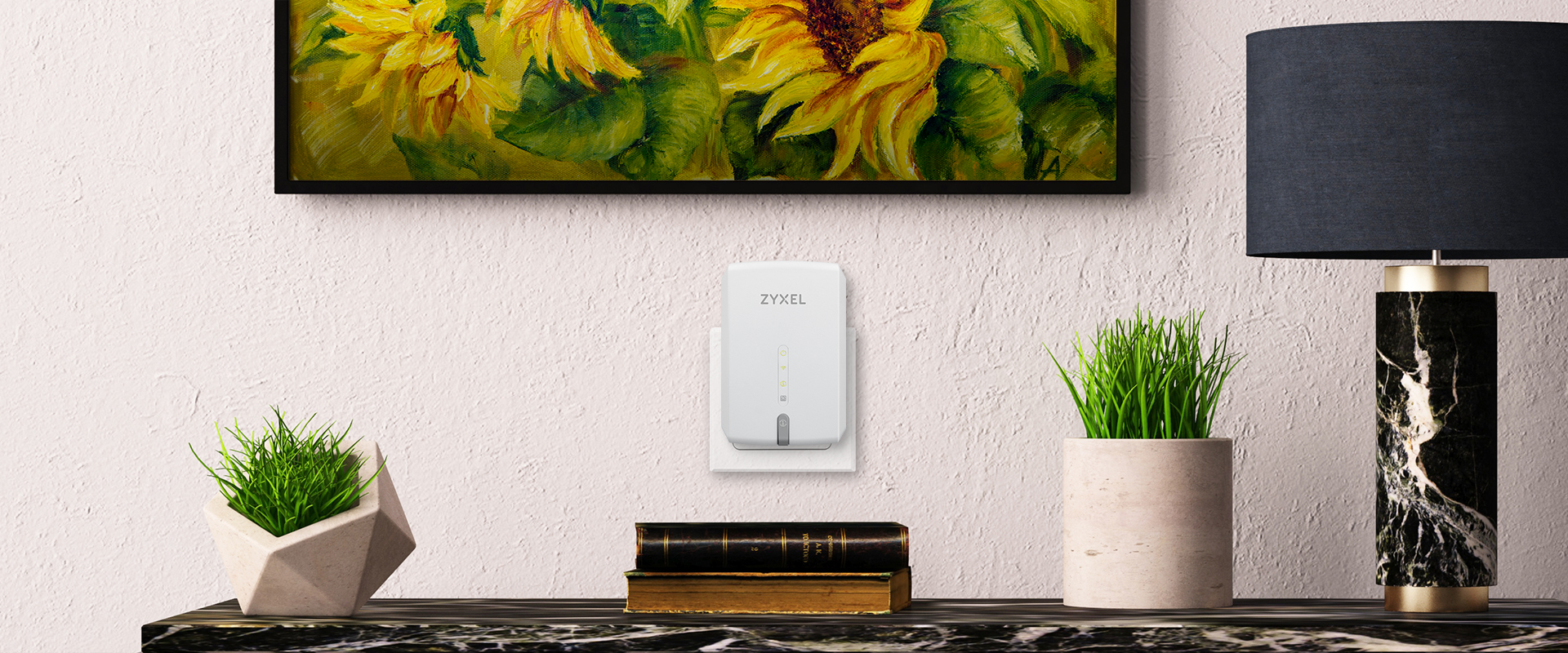 Chic and compact, the WRE6602 looks at home wherever it's placed.
Featuring vibrant animation, Easy Link connects the AC1200 dual-band repeater to a router or access point with only a few taps, allowing users to sit back and relax.The app also shows users where to place the repeater to maximize speeds and coverage.
Easy Link works exclusively with the WRE6602 and is available now for both Android and iOS.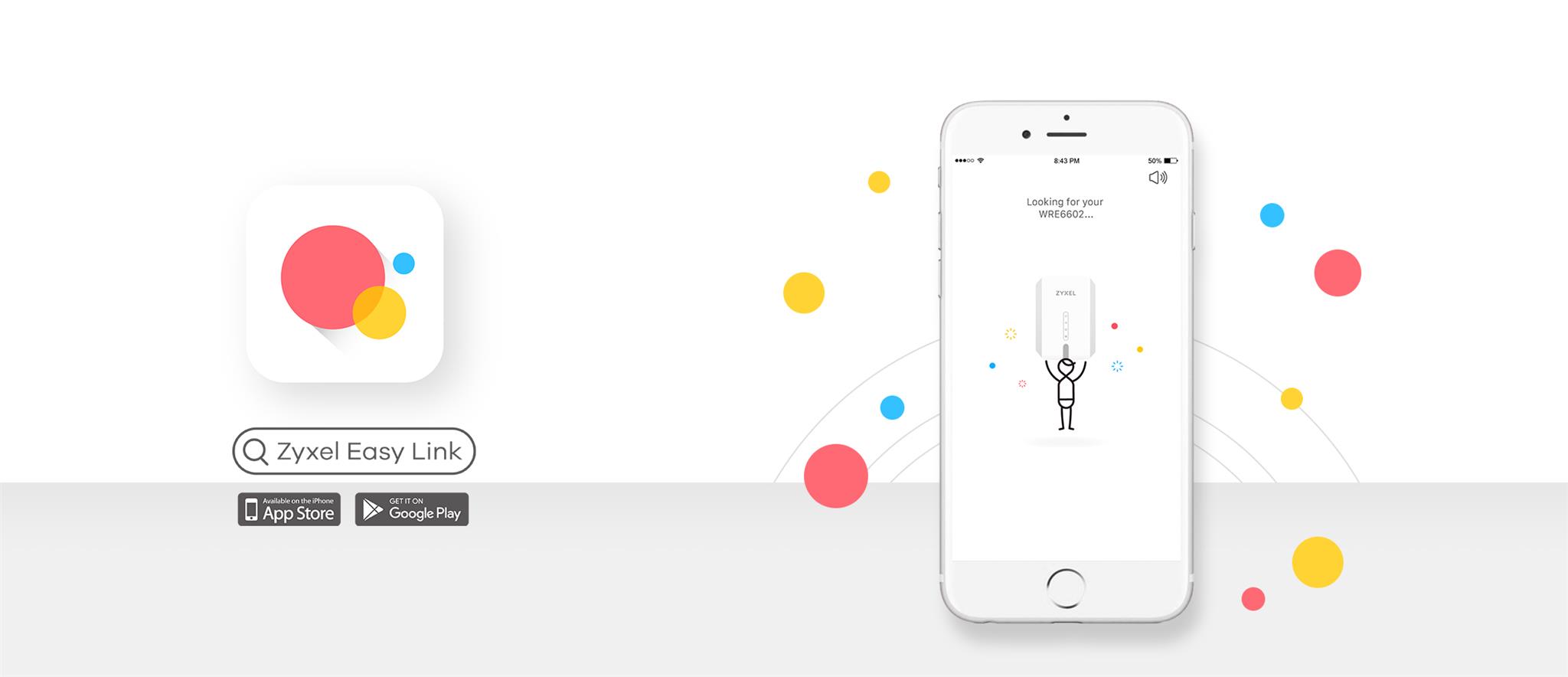 The repeater's companion app, Easy Link, is the new best friend of every home user with underwhelming WiFi coverage.
"WPS is the standard connection method for repeaters, and it can be used on the WRE6602 too thanks to the Smart Push Button," Zyxel Smart Living Business Unit Senior AVP Bill Su said. "But we wanted to give our users another choice – one that's fast, easy, and fun. Easy Link is that choice."
"It's also more than a typical dual-band repeater, which can merely be set to broadcast at either 2.4 or 5 GHz. Using Easy Link, the WRE6602 does you one better by automatically identifying and using the band that will yield the best performance for every individual network."
Once connected to a router or AP, the repeater keeps things simple with auto channel selection as it rebroadcasts WiFi to formerly out-of-reach areas at speeds of up to 300 Mbps for a 2.4 GHz network and 867 Mbps at 5 GHz. It's compatible with all 802.11 a/b/g/n/ac WiFi standards used by existing routers and APs, and it utilizes advanced encryption (64/128-bit WEP and WPA-PSK/WPA2-PSK) to safeguard against security threats. It can also receive an Ethernet cable for use as an AP.
For more information, visit: https://www.zyxel.com/products_services/AC1200-Dual-Band-WiFi-Range-Extender-WRE6602/
About Zyxel Communications
Focused on innovation and customer-centric technology and service, Zyxel Communications has been connecting people to the Internet for nearly 30 years. Our ability to adapt and innovate with networking technology places us at the forefront of the drive to create connectivity for telcos and service providers as well as businesses and home users.
Zyxel is a global force in today's communications market with an unrivalled international presence that includes:
- 150 markets served
- 1,500 passionate associates
- 700,000 businesses working smarter with Zyxel solutions
- 100 million devices creating global connections
Today, Zyxel is building the networks of tomorrow, unlocking potential, and meeting the needs of the modern workplace — powering people at work, life, and play.
Zyxel, Your Networking Ally.