ZyXEL Speeds up Home Entertainment with the 802.11ac Dual-Band Wireless Router NBG6515
Upgrade to 11ac Technology for an Enjoyable HD Media Streaming Experience
Aug. 3, 2015 – Hsinchu, Taiwan – Today ZyXEL announces an expanded portfolio of 802.11ac routers with the NBG6515, a new AC750 dual-band wireless Gigabit router designed to meet the growing consumer demand for streaming, sharing and storing HD multimedia content wirelessly across multiple devices at home.
ZyXEL is a global leader in broadband networking technology, providing a comprehensive portfolio of wired and wireless network solutions for telecommunications service providers, small- to medium-sized businesses and home users.
Packed with 802.11ac technology and two powerful (one 5 dBi and the other 3dBi) external antennas, the ZyXEL NBG6515 offers an enjoyable experience for Wi-Fi enabled devices such as smartphones, notebooks, tablets, smart TVs, gaming consoles and media servers with extended coverage.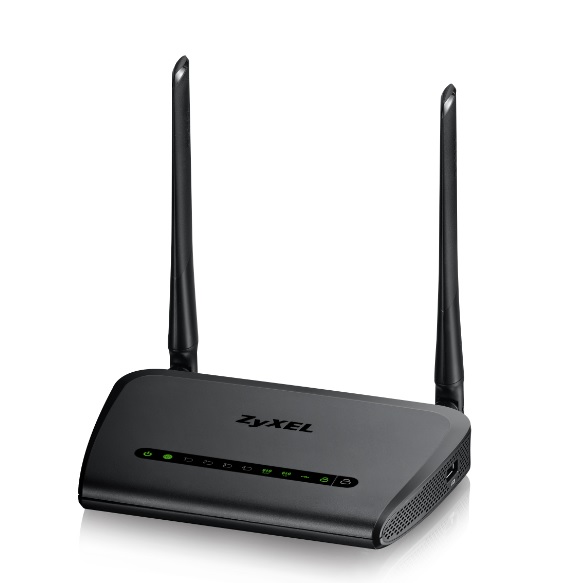 Wireless Gigabit Router
As a dual-band model which supports both 2.4 GHz and 5 GHz simultaneously, the NBG6515 is capable of wireless speeds up to 750 Mbps and allows users to bypass the traffic of bandwidth-hogging activities such as HD Video streaming or online gaming by using the less crowded 5 GHz band for optimal performance.
While store shelves are now full of 802.11ac compatible wireless gadgets, most home routers in use are still running on older technologies and therefore cannot unleash the highest speed 11ac technology. For users seeking a router upgrade, the NBG6515 enables a seamless, effortless migration from 802.11n (or older) to 802.11ac as the speed, capacity and performance improvements of the 802.11ac offers compelling benefits.
The ZyXEL NBG6515 provides more than transmitting and receiving data at an increased speed. The router allows for instant and easy file sharing with a USB storage device throughout the user's network with DLNA support. Its repeater and access point modes that turn the NBG6515 into a repeater or AP also grant users more flexibility in establishing the home network wired or wirelessly.
"With the rise of on-demand multimedia services driving consumers to access content virtually on any screen, from mobile devices to television, the home network has become the focal point in bringing all connected devices at home together," said Chin-Ru Lin, VP of ZyXEL Broadband and Connectivity Business Unit. "For in-home Wi-Fi to deliver a greater speed and reach to satisfy home entertainment applications, the NBG6515 is the perfect choice of routers which offers higher speed, greater range and dual-band support for multiple devices."

ZyXEL Communications Corp.
Founded in 1989, with over a quarter-century of innovations, ZyXEL Communications Corp. is a world-class networking company providing comprehensive and reliable Internet solutions. Delivering cutting-edge communications innovations to more than 400,000 businesses and 100 million consumers worldwide, today ZyXEL is one of the few companies in the world capable of offering complete networking solutions on broadband access, commercial networking, and home connectivity for Telcos, business, and home users. With a strong local presence in 150 markets around the world, ZyXEL is the ideal partner to deliver tailor-made solutions to meet customers' local needs.