ZyXEL Protects What is Important to You - Your Data with Personal Cloud Storage NAS520
A Cloud Storage with Anywhere Access Fully on Your Control
July 13, 2015 – Hsinchu, Taiwan – ZyXEL today announces the new 2-Bay Personal Cloud Storage, NAS520, a professional network attached storage which stores and backs up your data, secures them in a private cloud that is fully managed and controlled on the device, and allows you to access them anywhere you are with ZyXEL's myZyXELcloud service and zCloud app.
ZyXEL is a global leader in broadband networking technology, providing a comprehensive portfolio of wired and wireless network solutions for telecommunications service providers, small- to medium-sized businesses and home users.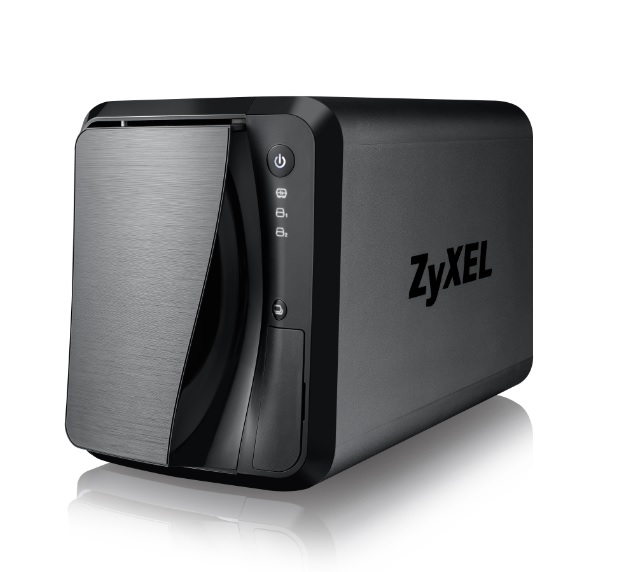 Home for up to 12TB of data, the NAS520 can store up to 3 million pieces of high-resolution photos, 2 million pieces of music, or 3,000 pieces of movies*. Its 1.2 GHz dual-core processor and link aggregation function empower the NAS520 with read and write speed at 106 MB and 85 MB per second, fast enough to give you almost no stutter uploading/downloading files, and allow multiple users to access the data without degrading speed.
The key advantage of a personal cloud, like the NAS520, is that it offers convenience and mobility in data access while still granting users the full control and ownership of their data, without monthly subscription costs. The NAS520 accommodates data from your computers, mobile gadgets or public clouds such as Google Drive, Dropbox or memopal, and sits in your home local network that is more secure than a public cloud service.
The aids of ZyXEL's free cloud and mobile tools, the myZyXELCloud website and the zCloud app, offer users anywhere access to or sharing of the data on the NAS520 through the Internet or via mobile devices, whether it is to share the photos stored on the NAS520 with a friend through a customized host name address, to play the music through your tablet, or to stream the HD videos onto big screens with Apple TV or Chromecast.
Inheriting the user-friendly design the ZyXEL Personal Cloud Series is known for, the NAS520 comes with whisper quite operation, and its installation and set-up are hands-on even for non-techies - no screws or any special tools/instructions needed but your hands and intuition guided by the graphical user interface. The hot-swappable hard drives keep the system up and running even when changing or scaling up hard drives.
"With everybody carrying more and more devices these days, how to manage our multiplying data gives us all a headache." commented Chin-Ru Lin, VP of ZyXEL Broadband and Connectivity Business Unit. "ZyXEL NAS520 is the perfect answer for those who look for a secure and convenient solution for data storage and access. It has the privacy, reliability and ease of use, which makes it a good entry for non-experts to start build a personal cloud their way."
The ZyXEL Personal Cloud Series has won awards and great reviews from media and customers worldwide. Find out more about NAS520 here, and how ZyXEL Personal Cloud works (video) here.
*Number may vary according to actual disc configuration and deployment.

ZyXEL Communications Corp.
Founded in 1989, with over a quarter-century of innovations, ZyXEL Communications Corp. is a world-class networking company providing comprehensive and reliable Internet solutions. Delivering cutting-edge communications innovations to more than 400,000 businesses and 100 million consumers worldwide, today ZyXEL is one of the few companies in the world capable of offering complete networking solutions on broadband access, commercial networking, and home connectivity for Telcos, business, and home users. With a strong local presence in 150 markets around the world, ZyXEL is the ideal partner to deliver tailor-made solutions to meet customers' local needs.