Zyxel expands in-building offering ahead of Mobile World Congress 2018
New, tailored solutions target small-to-medium buildings to enable seamless mobile coverage, such as hotels, hospitals, department stores and office blocks
Hsinchu Taiwan, February 7, 2018 – Zyxel Communications will host the global debut of two new CAT5 Distributed Antenna System (DAS) in-building coverage solutions at this year's Mobile World Congress – enabling service providers to quickly solve connectivity limitations within small-to-medium buildings.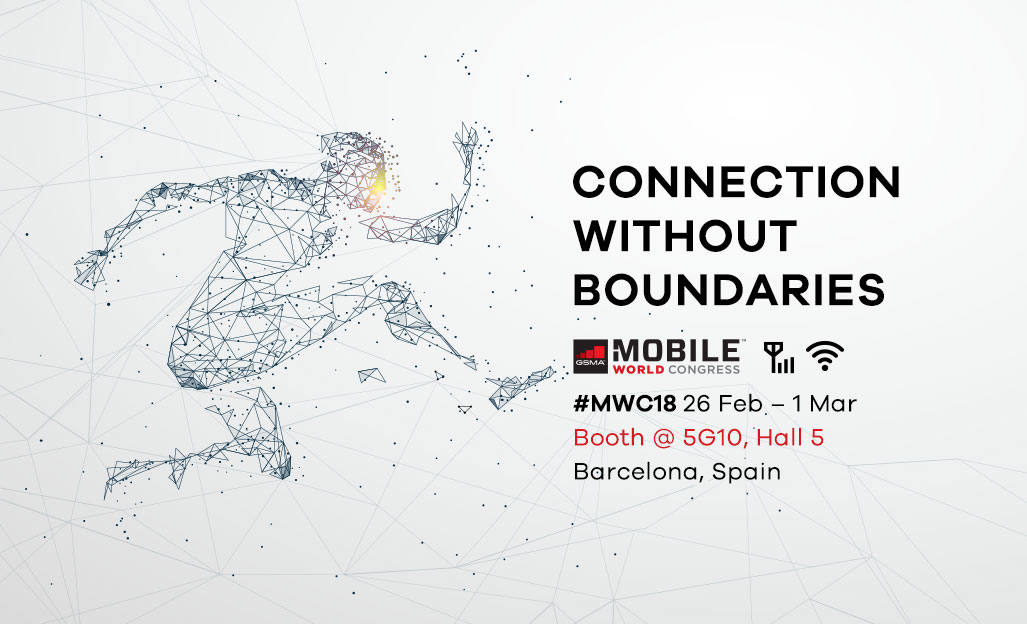 Designed to deliver ubiquitous mobile coverage, the ZoneDAS extender and SlimDAS provide greater flexibility when deploying in-building coverage solutions. The former allows existing ZoneDAS networks to be scaled up to cover larger areas with up to 64 radiating spots, without the cost of replacing or installing entire networks. Tailor-made for smaller areas, the SlimDAS comes with a modular design which gives service providers the freedom to choose whether to deploy the system with a small cell or a repeater, depending on which best fits the budget and scenario.
Zyxel's entire range of in-building coverage solutions supports CAT5 cabling, as well as Power over Ethernet which allows deployment anywhere, even in areas without electricity. The multi-system (2G/3G/4G), multi-band and multi-carrier compatibility also provide an extra layer of flexibility for deployment.
"With subscribers' demand for anytime, anywhere connections growing at a rapid rate, service providers cannot afford to fall behind," said Wayne Hwang, VP of Service Provider Business Unit at Zyxel. "With the latest portfolio additions, we're providing a full suite of solutions for home, on-the-move, outdoors and small to medium buildings – demonstrating connectivity without boundaries."
Also on show at Mobile World Congress will be Zyxel's award-winning LTE products, including 2017 Broadband Awards finalist the LTE3300 series and the 2018 Taiwan Excellence Awards winner the LTE5366. The comprehensive portfolio of lightning-fast LTE solutions revolutionizes the way consumers use 4G LTE by providing limitless access in any scenario, including indoors, outdoors or on the move.
Demonstrating its role as a comprehensive solutions provider for service providers, Zyxel will also showcase its in-home networking solutions – including the Multy Pro Managed WiFi Solution. Making customer complaints a thing of the past, the Multy Pro achieves seamless, whole-home WiFi coverage, by optimizing WiFi performance and delivering exceptional user experience.
Zyxel will exhibit at Booth 5G10, in Hall 5, at Mobile World Congress 2018, which takes place at the Fira Gran, in Barcelona, Spain, from Monday, February 26 to Thursday, March 1. For more information please visit https://mwc.zyxel.com/
About Zyxel Communications
Focused on innovation and customer-centric technology and service, Zyxel Communications has been connecting people to the Internet for nearly 30 years. Our ability to adapt and innovate with networking technology places us at the forefront of the drive to create connectivity for telcos and service providers, businesses and home users.
Zyxel is a global force in today's communications market with an unrivalled track record, including:
- 1,500 passionate associates worldwide
- 100 million devices creating global connections
- 700,000 businesses working smarter with Zyxel solutions
- 150 global markets served
Today, Zyxel is building the networks of tomorrow, unlocking potential, and meeting the needs of the modern workplace — powering people at work, life, and play. Zyxel, Your Networking Ally.