Zyxel enjoys a double success at Network Computing Awards
Nebula cloud management platform crowned Network Management Product of the Year while XMG1930-30 switch named top Network Infrastructure Product
Hsinchu, Taiwan, July 10, 2023 — Zyxel Networks, the leader in delivering secure and cloud-powered networking solutions, claimed two of the top accolades at the 2023 Network Computing Awards UK, underlining the strength of its product portfolio and the growing recognition of Zyxel as a brand that can deliver the highest levels of performance, reliability and value for customer organizations of all sizes.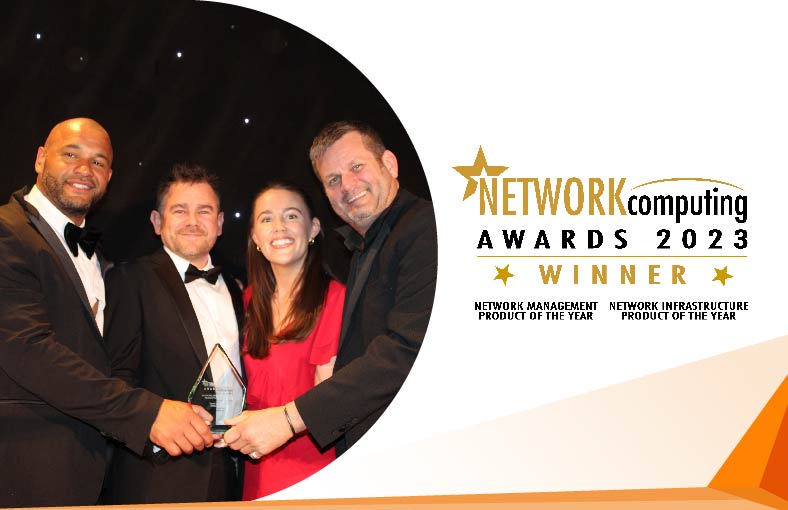 The Zyxel Nebula cloud management platform was named Network Management Product of the Year, while the XMG1930-30 multi-gigabit switch was declared Network Infrastructure Product of the Year. Having received the awards for the third consecutive year, it demonstrates the high regard in which Zyxel products are recognized within the networking community, said Crowley Wu, Vice President of Sales and Marketing, Zyxel Networks.
"We are honored and delighted to see both Nebula and the XMG1930-30 switch recognized in the Network Computing Awards. This as a reflection of the high regard in which Zyxel solutions are held today, by both our end-user customers and by network professionals and partners. We have seen tremendous growth and success with Nebula, which is now established as a dependable and network management platform upon which MSPs can deliver exceptional levels of service.
"We've also seen an excellent response to the XMG1930-30 which, with support for 24 2.5G ports and six 10G uplinks, and it's 'Layer 3 Lite' capabilities' breaks new ground in the SMB market. While it was only launched at the beginning of the year, it's has already become one of the best sellers amongst our growing range of adaptable, high-performance multi-gigabit switches.
One of the main reasons for Zyxel's success, he said, is the methodical and uncompromising approach the company takes to product research and development.
"We listen carefully to the views of our customers and partners and feed that directly into our product development process. That, alongside the innovation and investments we make to ensuring we are using the latest and best technologies, means that our solutions meet the real, everyday needs of customers. That's why Zyxel is now competing and winning against the perceived leading brands in the market."
Further information on the Nebula cloud management platform, the XMG1930-30 switch, and Zyxel's comprehensive line-up of wireless access, security and network infrastructure solutions, is available from the company or any of its authorized partners. For more information, please visit: www.zyxel.com
About Zyxel Networks
Zyxel Networks has unlocked people's potential by connecting businesses and home users for over 30 years. Today, this means using the cloud to deliver a simplified and unified networking experience, leveraging intelligence to protect against cyberthreats that evolve by the day and offering subscriptions to help SMBs scale flexibly as they grow.
Having spun off from affiliate Zyxel Communications in 2019, we're a global force in the networking market with an unrivalled international presence in 150 markets. We've shipped more than 100 million devices and are trusted by over 1 million businesses, all working smarter with Zyxel solutions.
We're building the networks of tomorrow and meeting the needs of the modern workplace — powering people at work, play, and life.
Zyxel, Your Networking Ally