Nebula Cloud-Managed Multi-Gigabit Switches
The XMG1930 series is a family of Multi-Gigabit Lite-L3 Smart Managed switches including 2 models, with and without PoE options. This Series features a high Multi-Gig port density for WiFi 6/6E/7 wireless access points, servers, and workstations. Both models support NebulaFlex, and come with simplicity, useful features and superior performance.
The Ideal Solution To Upgrade Your Network with Extensibility and Resilience
There are up to six 10G uplinks including both copper and fiber options which are capable of network expansion and flexible deployment for Service Providers to upgrade network service, as well as 8 PoE++ (60W) ports to adopt WiFi 6/6E/7 APs without hassles.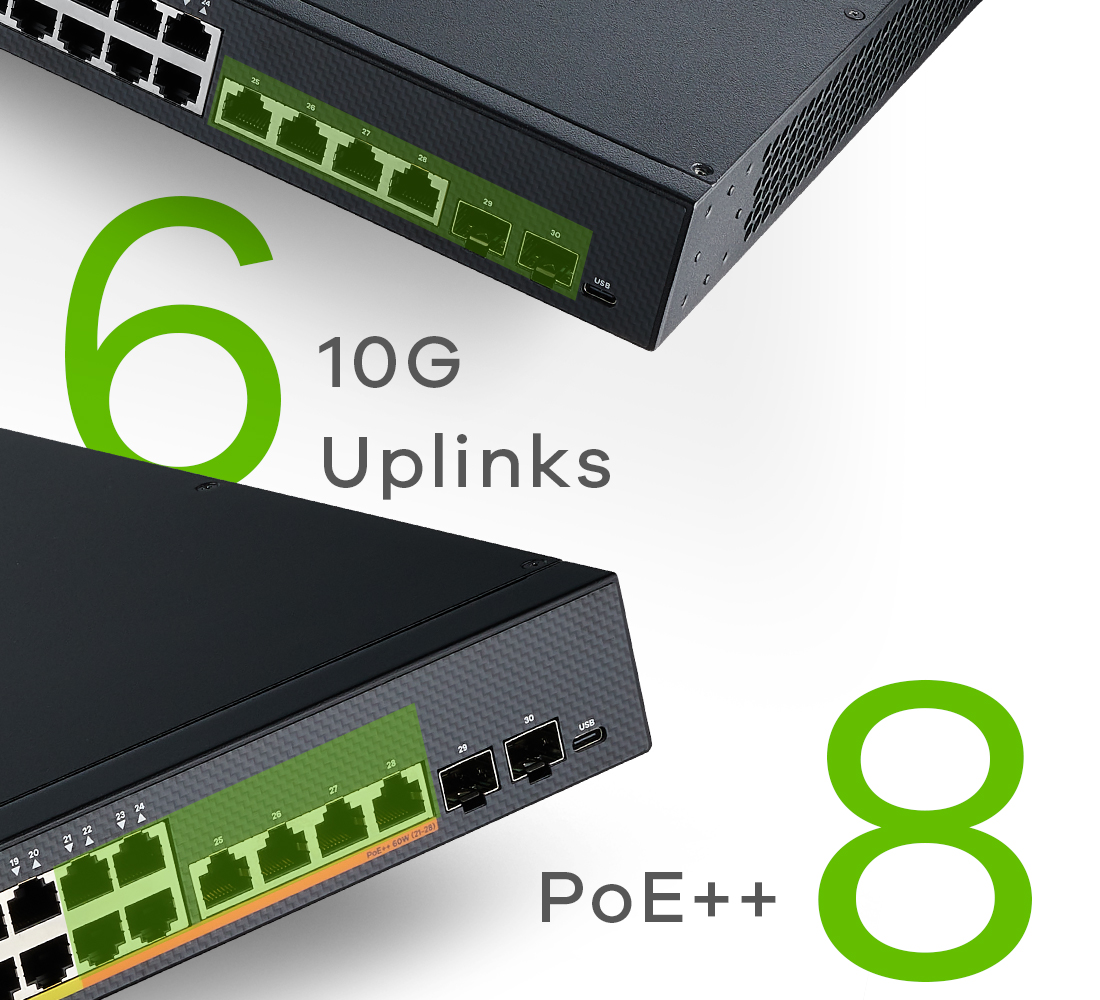 Manage It Your Way!
The XMG1930 Series supports free Nebula cloud management. Nebula provides both intuitive web interface and mobile App to deliver a streamlined experience for installation and management of your network, without additional cost for a software or hardware controller. Typical standalone mode is still available for your preference.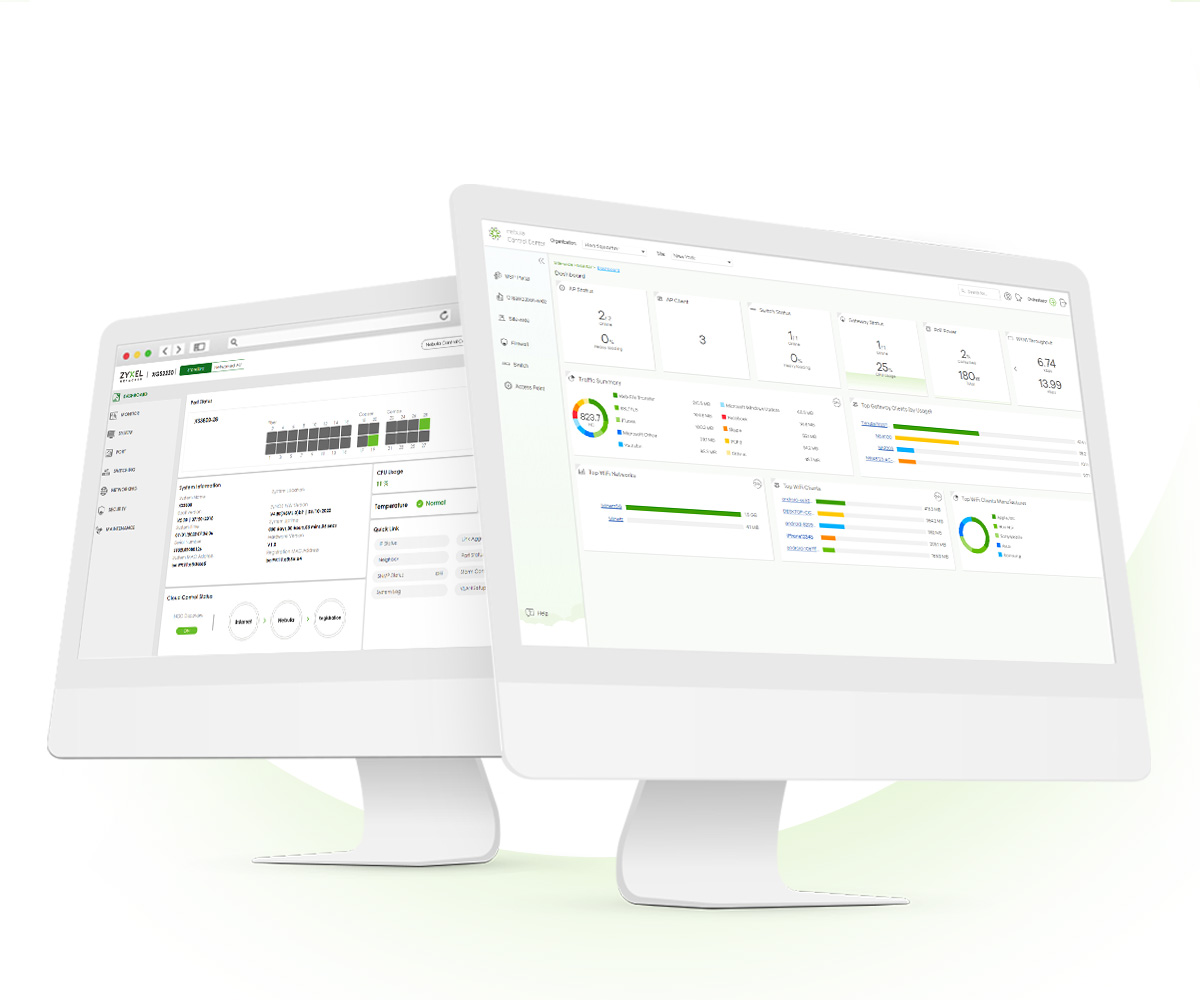 Anytime, Anywhere with

Nebula Mobile App
Easy device onboarding: QR code scan
At a glance of network status
Remote control your network
Reboot AP, Camera by PoE power cycle
Block clients with unusual traffic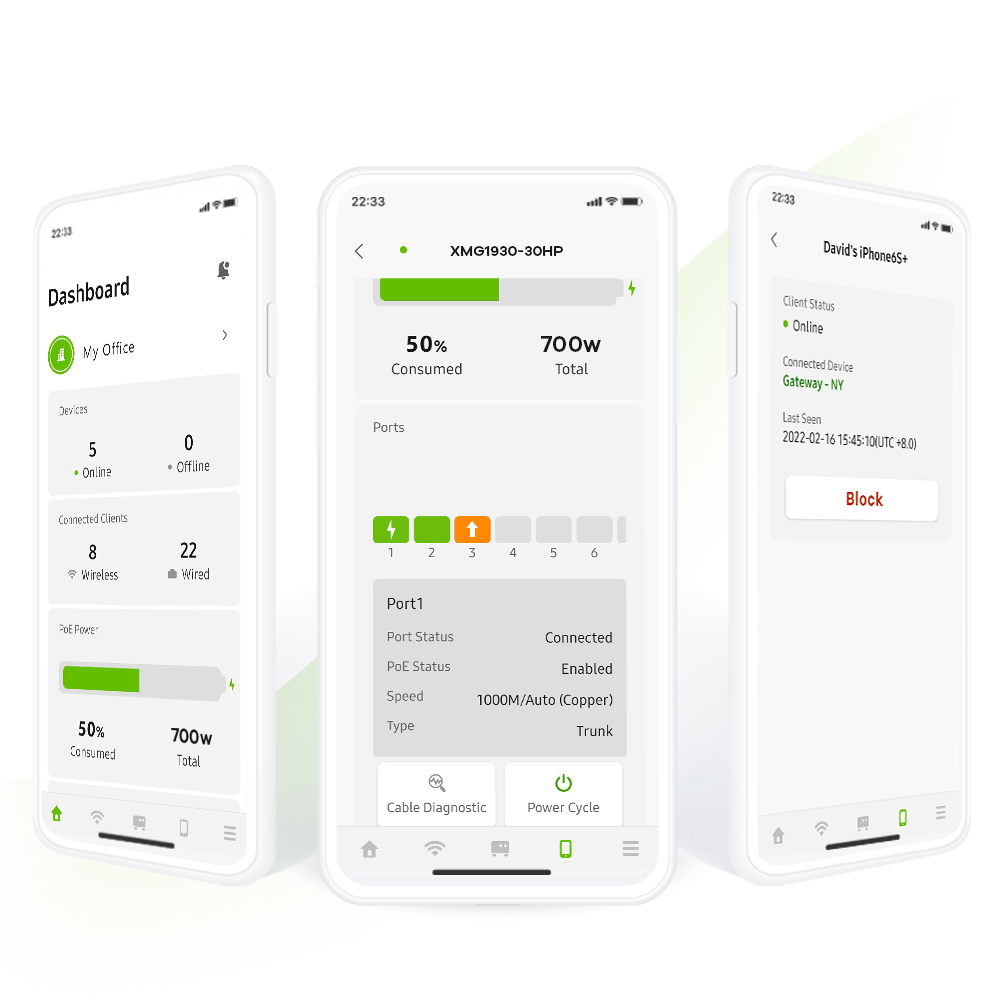 The Nebula Ecosystem
The support of Zyxel Nebula allows your business to experience a unified cloud network from Switch, AP, Firewall to 5G/LTE routers anytime with just a few simple clicks.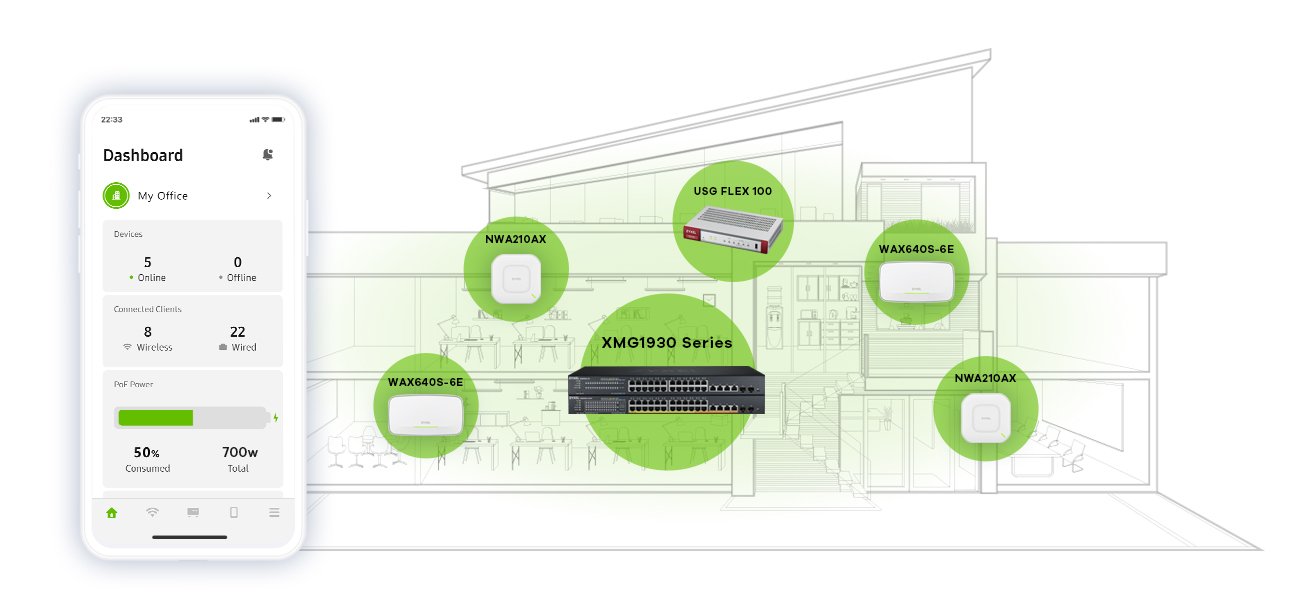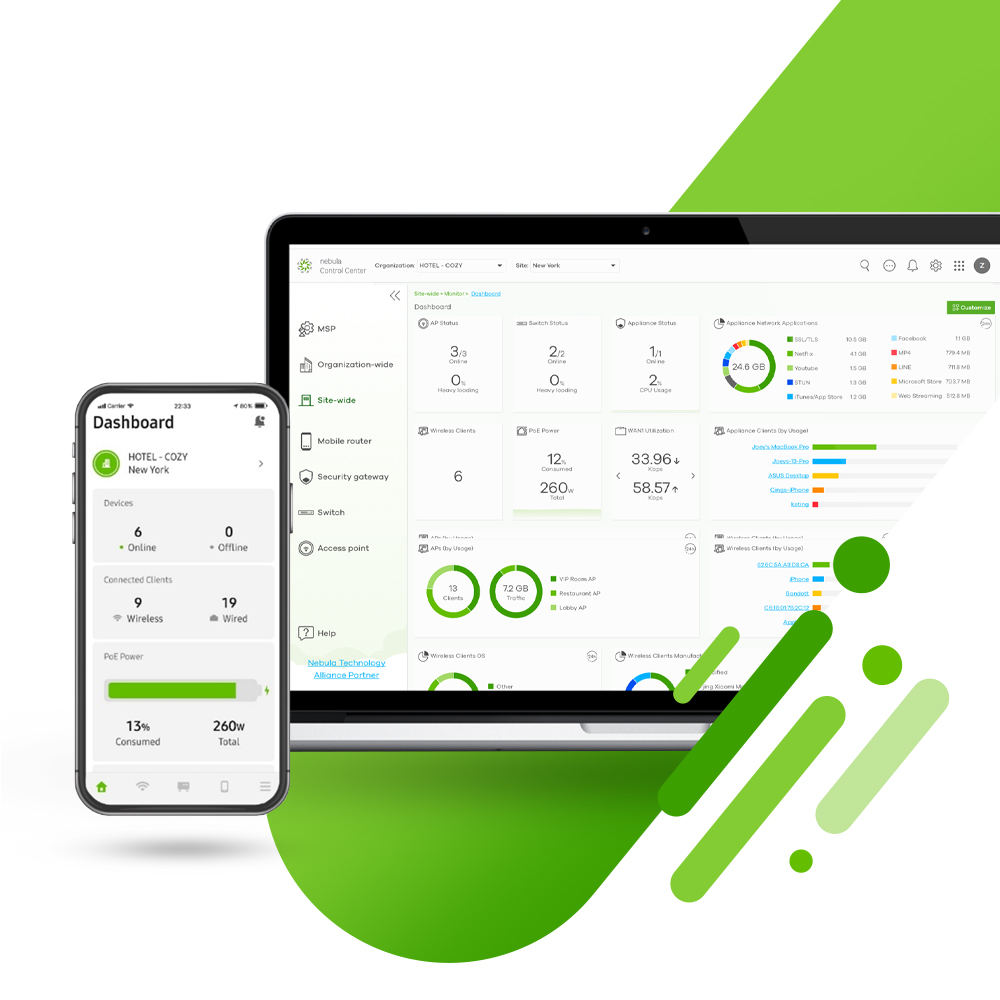 Dedicated Networked AV Mode
The XMG1930 series includes a tailor-made networked AV mode when used in standalone mode. You can switch interfaces to simplify the installation of AVoIP with an intuitive wizard that prompts high level requirements for this type of network infrastructure; leveraging from AI intelligence, the switch is then able to remove the complexity by applying all the necessary details to set up a professional AVoIP deployment in minutes.
When deployed in Networked AV mode the switch gives you a dedicated dashboard allowing quick access to the key AV network elements such as IGMP and IP information as well as fast access to configuration functions often associated with AVoIP deployments.
* Required an additional license and the FW 4.80 or above version.
Learn more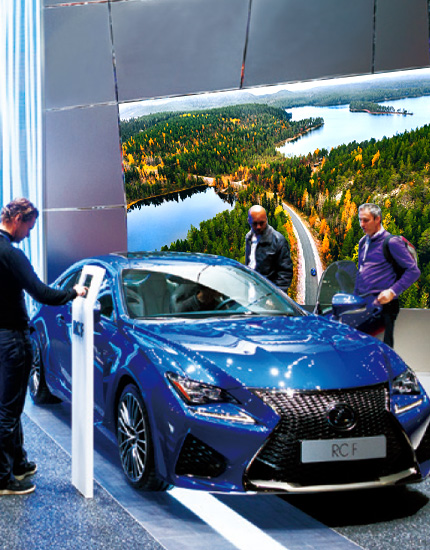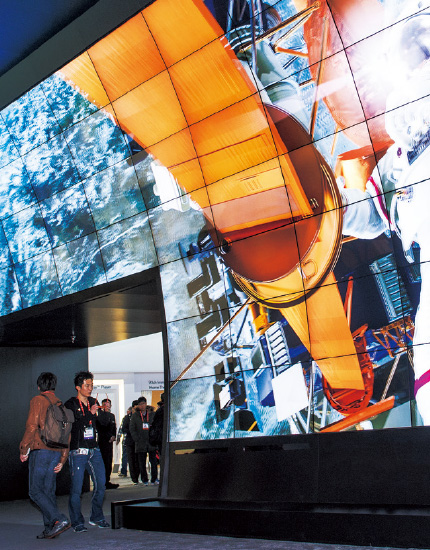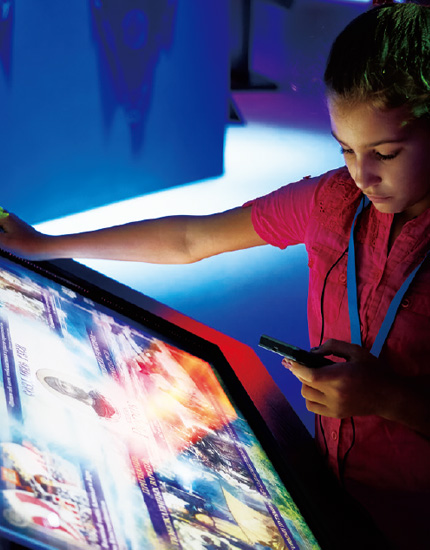 XMG1930-30HP, supporting both 802.3bt PoE++ (60 W) and 802.3at PoE+ with a high-power budget of up to 700 W, is designed for connecting WiFi 6/6E and WiFi 7 wireless access points easily in your network.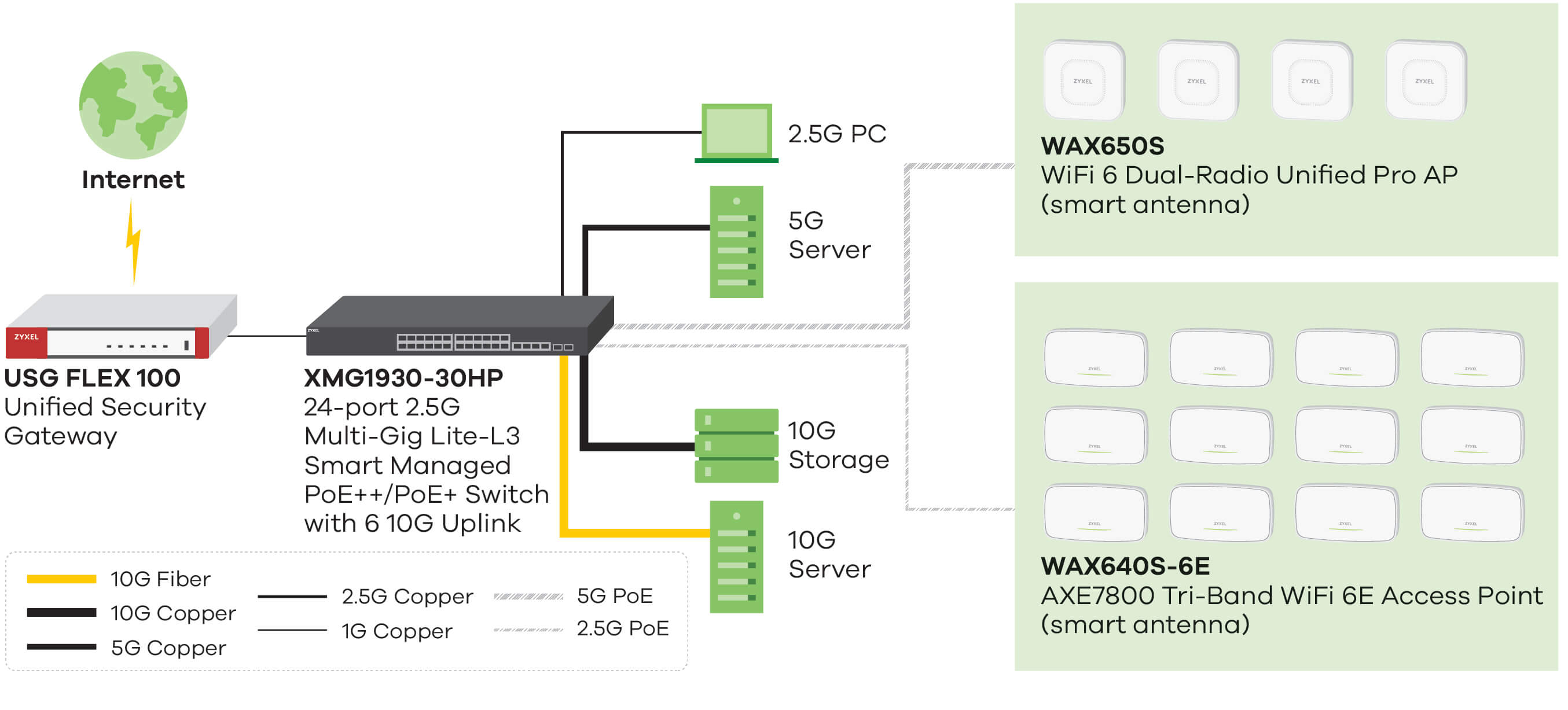 XMG1930-30 is ideal for high speed Internet Service Providers to upgrade speed offering from traditional 1G to 2.5G for every user.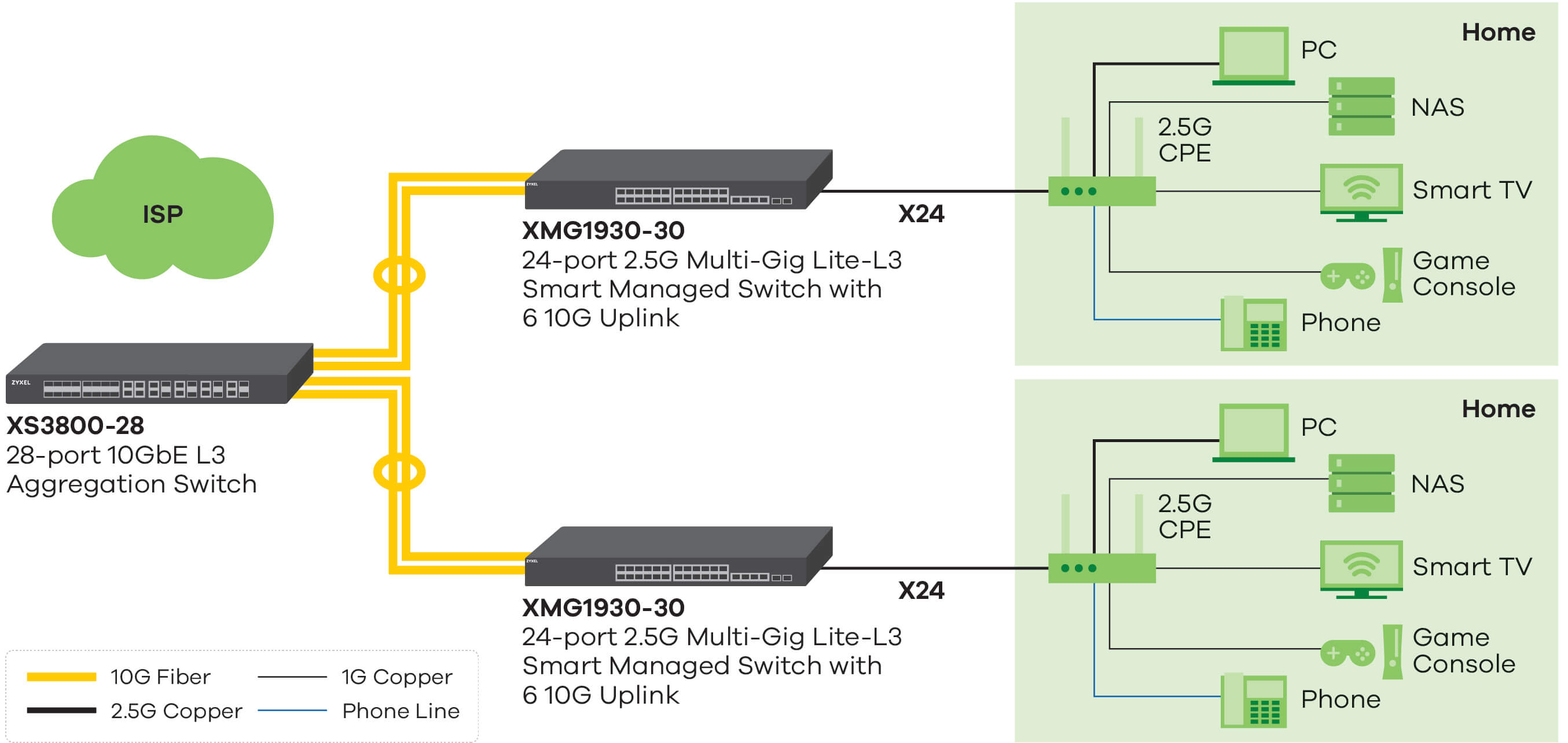 ---
* All specifications are subject to change without notice.