Zyxel helps SMBs overcome the challenge of secure hybrid working, with new Cloud Email Security solution
Cloud-based SaaS offering enables SMBs to stop threats in the cloud before they reach your network
Hsinchu, Taiwan, 14th September 2021—Zyxel Networks, a leader in delivering secure, AI- and cloud-powered home and business solutions, today announced the release of its new SaaS-based Cloud Email Security (CES) offering.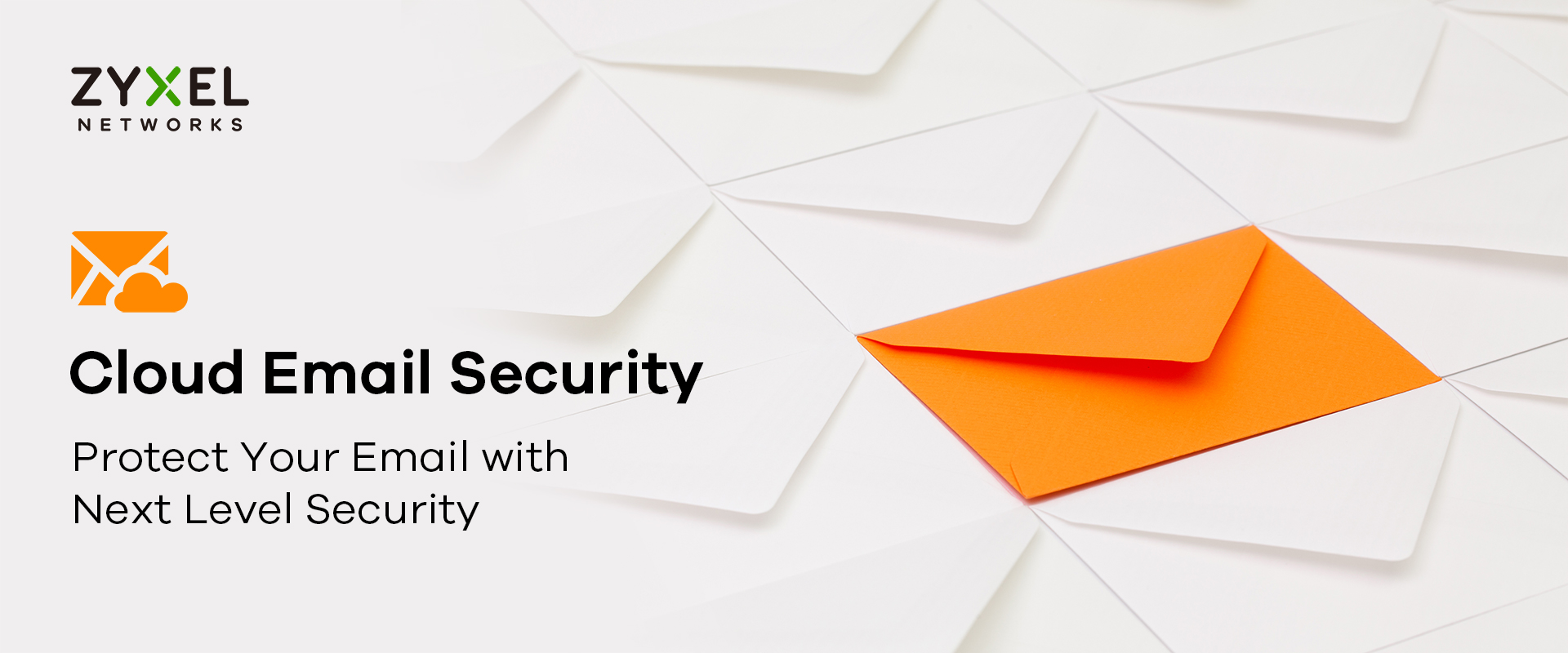 Flexible working models have become the norm in many sectors over the past 18 months. But, despite the benefits, this poses a challenge for network admins in SMBs, as they endeavor to keep remote workers secure from rising threats, with often minimal budgets and resources.
As research finds that mail servers were one of the top three assets targeted in security breaches in 2020, SMBs need to ensure they are not vulnerable to attack. Zyxel's Cloud Email Security solution is designed to help SMBs defend their email servers against cyberthreats, without needing to change their existing network infrastructure.
The solution incorporates anti-malware, anti-phishing, anti-spam, and TLS encryption. It provides network admins in SMBs with a comprehensive, cloud-based email security solution ideal for safeguarding a distributed workforce from rising threats.
Comprehensive cloud-based management
To make the task of securing email servers even easier for SMBs, the solution is cloud-based. This means there is no hardware to install and the solution will work in harmony with any existing network infrastructure or security solution. When using the solution, SMBs won't experience any interruption in email service or contact with customers and staff.
A comprehensive management dashboard gives network admins the ability to manage, monitor and analyze user and mailbox behavior, to easily spot any potential threats without the need for a dedicated IT or security team.
Delivering flexible email security without disruption
Easy to use and flexible, CES is a subscription-based service that can be flexibly licensed to 5, 10, 25, 50 users as a business grows. It is compatible with cloud-based systems, such as Office 365 and Google, and on-premise email servers, ensuring that networks will be protected no matter where staff or servers are located.
Nathan Yen, AVP of Zyxel's Gateway Business Unit, explains, "The challenges facing SMB network admins cannot be ignored. The parameters of their role have changed and the distributed nature of employees across multiple locations and geographies has put a strain on their capacity to safeguard the network from increasingly sophisticated and persistent threats. The introduction of our Cloud Email Security solution is designed to relieve this strain and help SMBs better protect their networks as they embrace hybrid working long term."
Zyxel's CES license is available to purchase now on Zyxel Marketplace or from channel partners. For more information, please visit https://www.zyxel.com/CES
About Zyxel Networks
Zyxel has been getting business and home users online for over 30 years, relying since Day 1 on innovation and customer-centric service. In 1989, this meant analog modems. Today, it means using AI and the cloud to deliver rapid, reliable, and secure networking solutions for business and home users.
Zyxel is a global force in the communications market with an unrivalled international presence that include:
- 150 markets served
- 1,000,000 businesses working smarter with Zyxel solutions
- 100 million devices creating global connections
We're building the networks of tomorrow, unlocking potential, and meeting the needs of the modern workplace—powering people at work, play, and life.
Zyxel, Your Networking Ally.