Zyxel leads the way in networking solutions for revitalized HoReCa industry
Thousands of hotels, restaurants and cafés (HoReCa) across the world have been able to provide better connectivity to their customers thanks to Zyxel's networking solutions
Hsinchu, Taiwan, June 12, 2023 — Over the past few years, Zyxel Networks, the leader in delivering secure and cloud-powered networking solutions, has empowered 7,000 hotels and 260,000 hotel rooms across the world with its hospitality solutions. This has provided millions of guests with exceptional network experiences and satisfaction, and has helped hotels and stores better retain their customers.
As WiFi has become the most desired amenity for customers and travelers, upgrading networks has become a key consideration for hotels, restaurants, cafes (HoReCa), and those in the sector looking to capitalize on the growth of the global tourism industry – which is expected to reach double-digits throughout 2023 and 2024.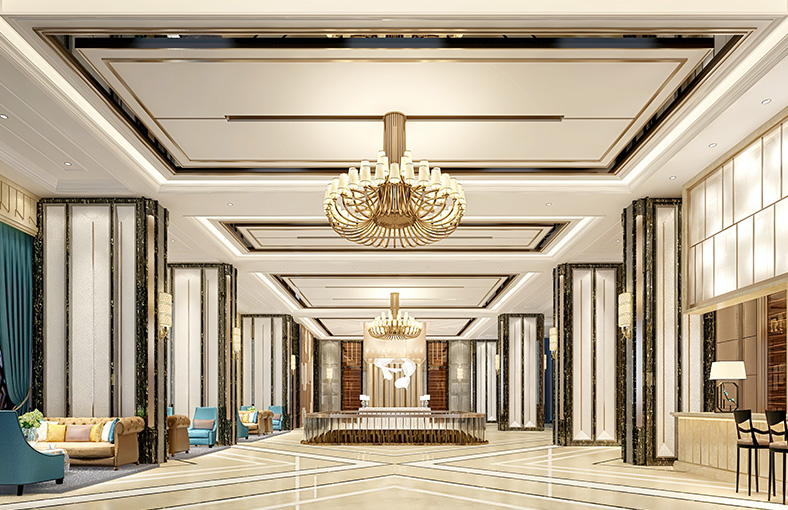 Effortless management, satisfied guests
In an industry where network admins often have to manage networks across several rooms and locations, Zyxel's Nebula solution has provided network admins with a powerful, effortless and scalable solution that allows them to manage the networks of multiple rooms and stores from a single pane of glass. Nebula's centralized management enables admins to respond quicker to network issues and customer requests, improving customer satisfaction.
The comprehensive cloud-managed product portfolio includes 100 different models, including WiFi 6/6E APs, multigigabit L3/L2/desktop switches, security firewalls, and 5G mobile routers – all of which can be launched in minutes and centrally managed from one platform.
The impact of Zyxel's networking solutions can be seen across its impressive customer base, which includes five-star hotels, resorts, business chained hotels, boutique hotels, B&Bs, multinational fast-food stores, sandwich shops, cafes, catering, and more. Notable examples include the Palace Grand Hotel Varese in Italy, Agora Swiss Night by Fassbind in Switzerland, Katinat Saigon Kafe in Vietnam, Foodxervices in Singapore, and Tiller in France.
"We've been most impressed by the Nebula cloud networking solution, especially how it allows you to check and manage access points, switches, and firewalls, and to deliver support in real time if necessary," said Salvatore Piraneo, the owner of PSoft sas that integrated the network systems for the Palace Grand Hotel Varese in Italy.
"Nebula is saving loads of time for our IT staff, who used to have to make on-site visits to deploy and manage the network. Now they can do it all from the intuitive and automated network management interface. This is especially crucial for us in a city like Ho Chi Minh with severe traffic congestion," commented Út Nguyễn Quang, Technical Director at vTech Solution JSC that integrated the network systems for Katinat Saigon Kafe in Vietnam.
"Zyxel's Nebula solution is a great tool for helping businesses in the HoReCa industry to tackle the challenges of limited IT staff and demanding guests," said Crowley Wu, Vice President of Sales and Marketing, Zyxel Networks. "By taking the complexity away from managing networks, we are helping businesses benefit from the strong tourism rebound and allowing them to focus on providing exceptional services to their guests."
To find out more about Zyxel's work in the HoReCa industry, visit: https://www.zyxel.com/global/en/success-stories
Or click here for more information on Zyxel's hospitality solutions: https://www.zyxel.com/library/assets/tech-library/Solution-Guide/hospitality.pdf
About Zyxel Networks
Zyxel Networks has unlocked people's potential by connecting businesses and home users for over 30 years. Today, this means using the cloud to deliver a simplified and unified networking experience, leveraging intelligence to protect against cyberthreats that evolve by the day and offering subscriptions to help SMBs scale flexibly as they grow.
Having spun off from affiliate Zyxel Communications in 2019, we're a global force in the networking market with an unrivalled international presence in 150 markets. We've shipped more than 100 million devices and are trusted by over 1 million businesses, all working smarter with Zyxel solutions.
We're building the networks of tomorrow and meeting the needs of the modern workplace — powering people at work, play, and life.
Zyxel, Your Networking Ally