Zyxel announces new VP of Global Sales and Marketing
Hsinchu, Taiwan, 6 January 2020—Zyxel Networks today announced the appointment of Brian Tien as its new Vice President of Global Sales and Marketing. Tien brings with him more than 20 years' experience at some of the world's leading technology enterprises.
Working from Zyxel's headquarters in Taiwan, Tien will be responsible for developing and executing sales strategies to sustain the company's continuing growth while overseeing all aspects of its worldwide marketing and communications program.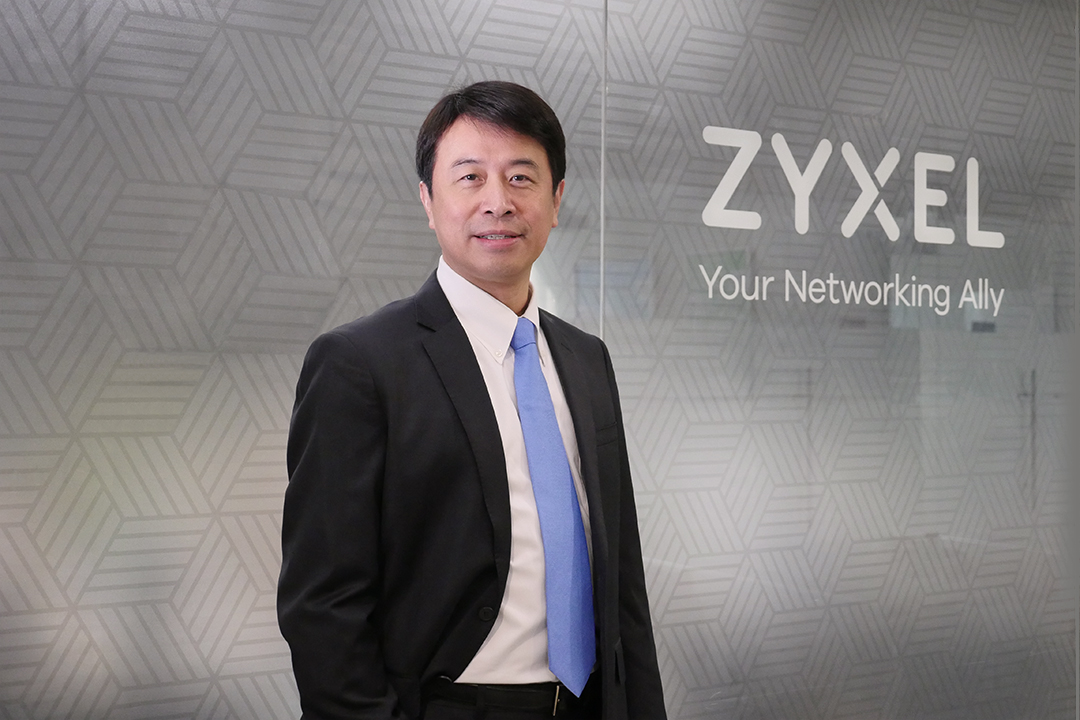 "I'm pleased to have Brian coming aboard and am looking forward to seeing him help elevate us to the next level of growth," said Gordon Yang, CEO of Unizyx and President of Zyxel Networks. "Brian is an established sales leader with an exceptional track record of building and driving sales and marketing operations at leading technology companies. His proven leadership expertise and extensive experience make him an ideal addition to our leadership team."
"I'm excited and honored to join Zyxel, a company that has a profound reputation for being the leader in the SMB networking industry," Tien said. "SMBs are integral to economic growth worldwide, but they're in need of information technology that can help them acquire, serve, and retain customers more efficiently and affordably. Having already gotten a sneak peek at the slew of exciting products Zyxel has in the pipeline, coming on board now feels like perfect timing. We're ready to empower SMBs to improve business efficiency and kick-start business transformation by leveraging networking technologies that are cloud-based, AI-ready, and secure-proven."
Tien added: "I appreciate the opportunity to be part of such a dynamic organization, and I'm looking forward to sharing my experience to ensure that our run of success and growth in markets worldwide continues."
With credibility earned through over 20 years in the ICT and networking industries across Greater China and Southeast Asia, Tien's expertise spans channel management, strategic accounts management, and business development. He began his networking career at Cisco, going on to spend 11 years with the company in Greater China. Prior to joining Zyxel, Tien served as sales director of HPE Aruba China, which he joined in 2013. Working out of Beijing, he oversaw strategic accounts, commercial/SMB business, and channel management as well as led sales and channel transformation, focusing on solutions sales, managed services, and ecosystem development.
About Zyxel Networks
Focused on innovation and customer-centric technology and service, Zyxel has been connecting people to the Internet for over 30 years. Our ability to adapt and innovate with networking technology places us at the forefront of the drive to create connectivity for businesses and home users.
Zyxel is a global force in today's communications market with an unrivalled track record, including:
- 150 markets served
- 700,000 businesses working smarter with Zyxel solutions
- 100 million devices creating global connections
Today, Zyxel is building the networks of tomorrow, unlocking potential, and meeting the needs of the modern workplace — powering people at work, life, and play.
Zyxel, Your Networking Ally.