Kick your connections into top gear
The Zyxel XGS1010-12 comes with eight gigabit Ethernet ports, two 2.5 Gigabit ports, and two 10 Gigabit SFP+ uplink ports. Deliver your data swiftly to your client devices from your NAS or other core networking essential with 10 Gigabit SFP+. Connect the latest 802.11ax access points to the 2.5 Gigabit ports for true maximum wireless speed delivery.It has been designed specifically for customers who require an affordable 10GbE network connectivity over a variety of mixed environments from the home to the office.
Multi-Gigabit Speed Support
Support data transmission speed among 10G, 2.5G, 1G, or 100M capable of servicing a range of network devices such as gaming consoles, laptops, desktops, workstations, servers, network attached storage (NAS) devices, or wireless access points. The XGS1010-12 also features a handy LED indicator that shows the link rate with different colors.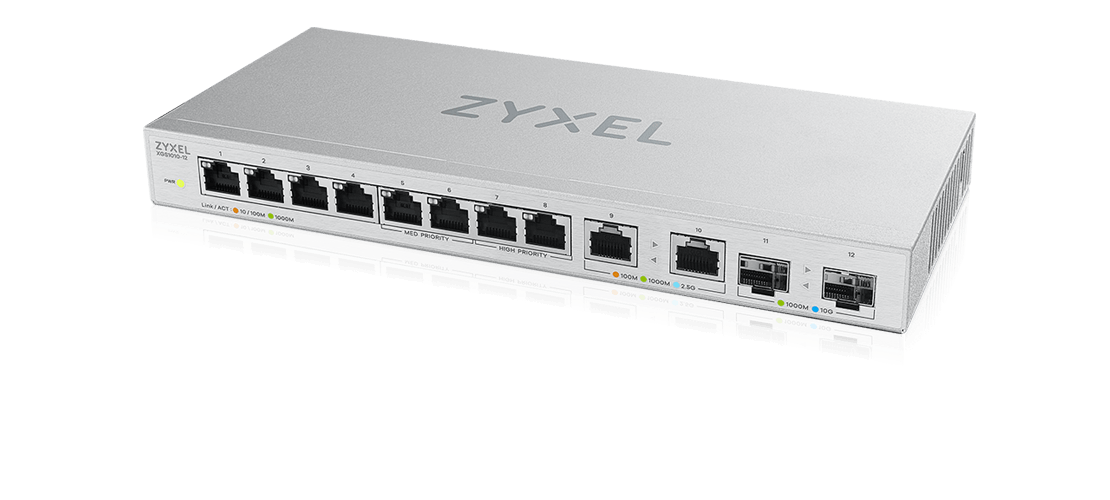 QoS for better traffic control
The Zyxel XGS1010-12 comes with two high-priority and two medium priority ports, which provides enhanced download quality, all while giving you a better surfing, gaming, and streaming experience on other devices.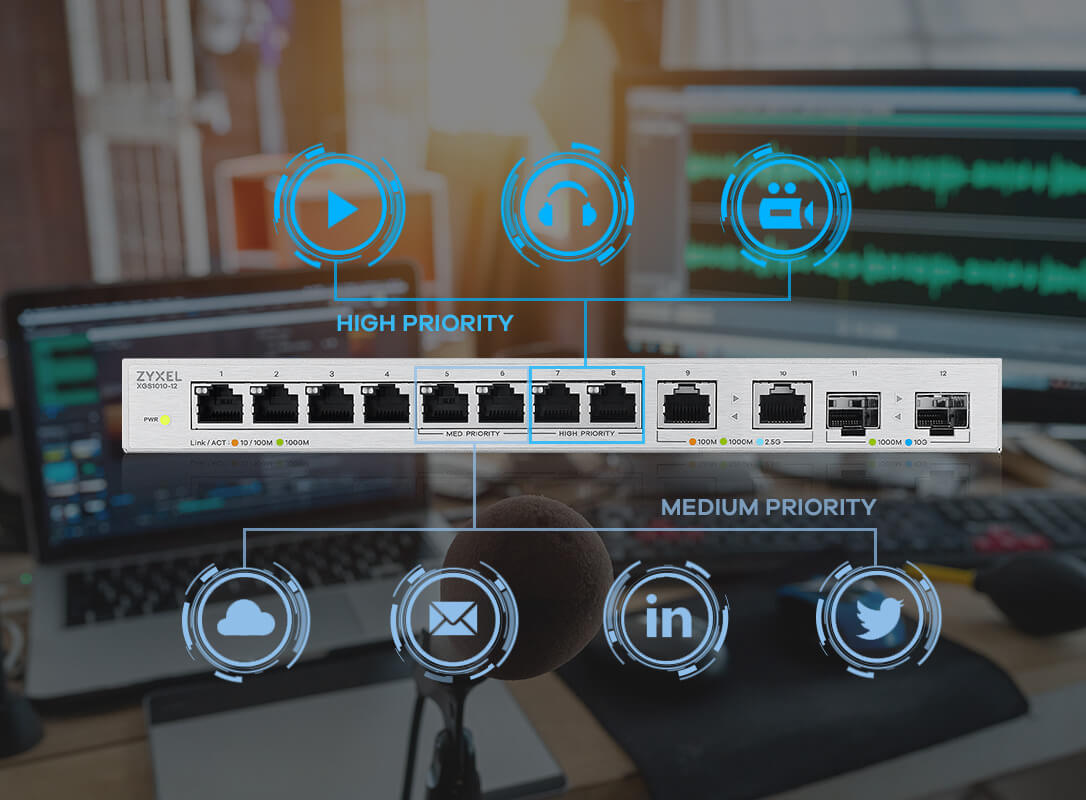 Fanless, noiseless design
Extend your network without disrupting your quiet business environment. XGS1010-12 features a fanless design that ensures silent operation and greater reliability over time with no additional moving parts.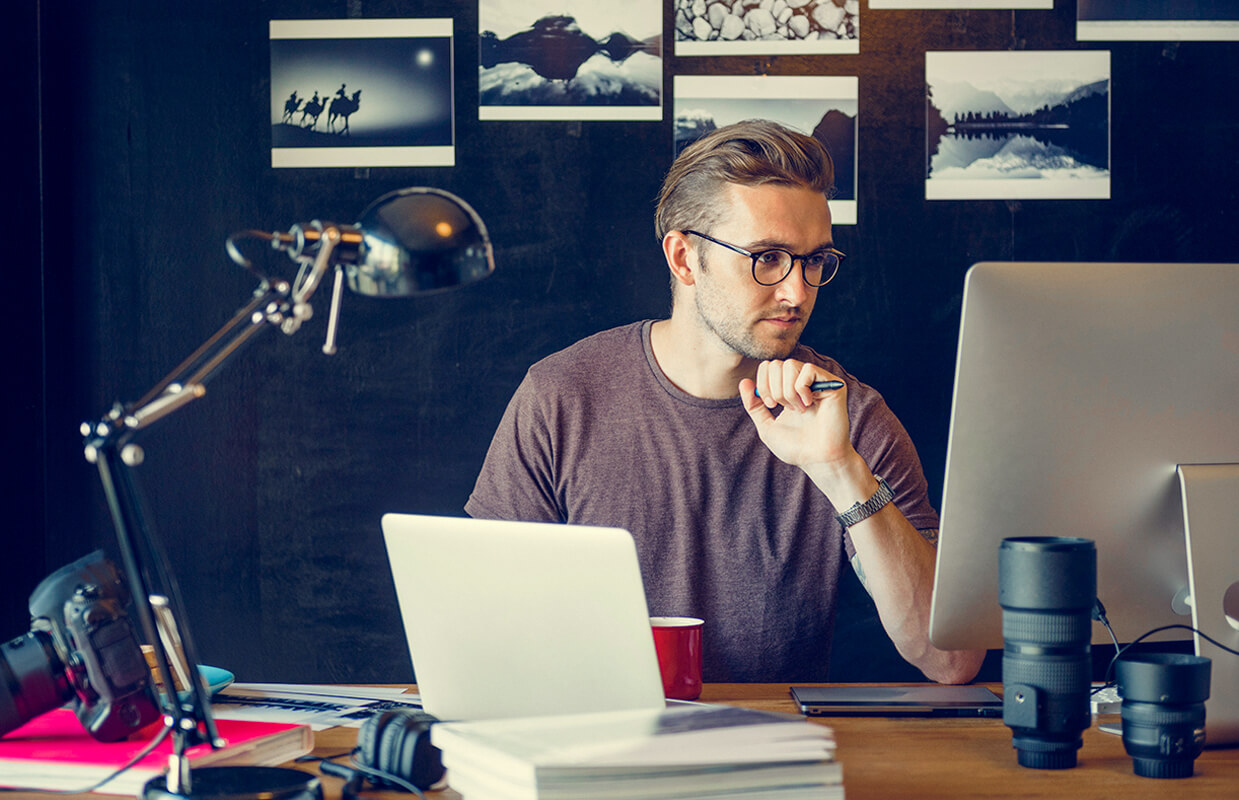 Maximum Flexibility for Your Gig
Attempting to meet today's demand for more bandwidth, increasing expenditures, difficult deployments, and other complex issues, the XGS1010-12 has been designed to overcome these challenges. XGS1010-12 offers additional flexibility for complex deployments and enables a hybrid high-speed network for homes and/or offices.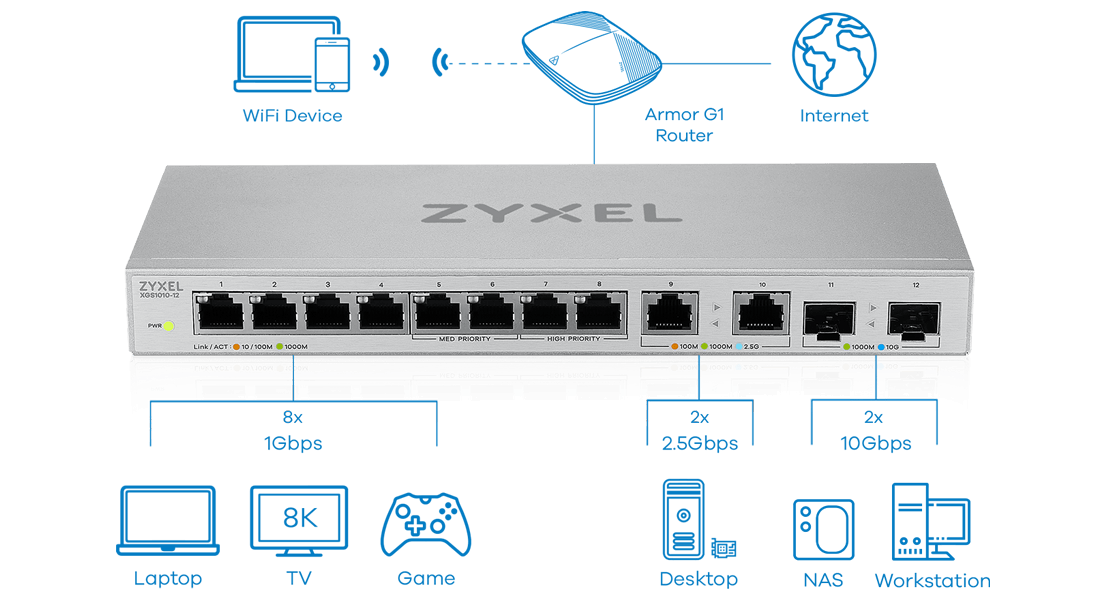 ---
*All specifications are subject to change without notice.