Zyxel simplifies license management with new platform, Circle
MSPs, VARs and resellers can now save time and build recurring revenue through a new centralized platform for managing licensing and subscription of Zyxel solutions
Hsinchu, Taiwan, 4th May 2021 – Zyxel Networks, a leader in delivering secure, AI- and cloud-powered home and business solutions, today unveiled Circle, a new licensing and subscription platform for channel partners, bringing together asset management, account management and e-commerce in one place with a streamlined user experience.
With MSPs, VARs and resellers needing to keep on top of multiple Zyxel solutions at multiple sites, Circle provides centralized management and visibility over subscriptions and renewals. This is vital to help partners not only maintain revenue but grow customer opportunities and relationships.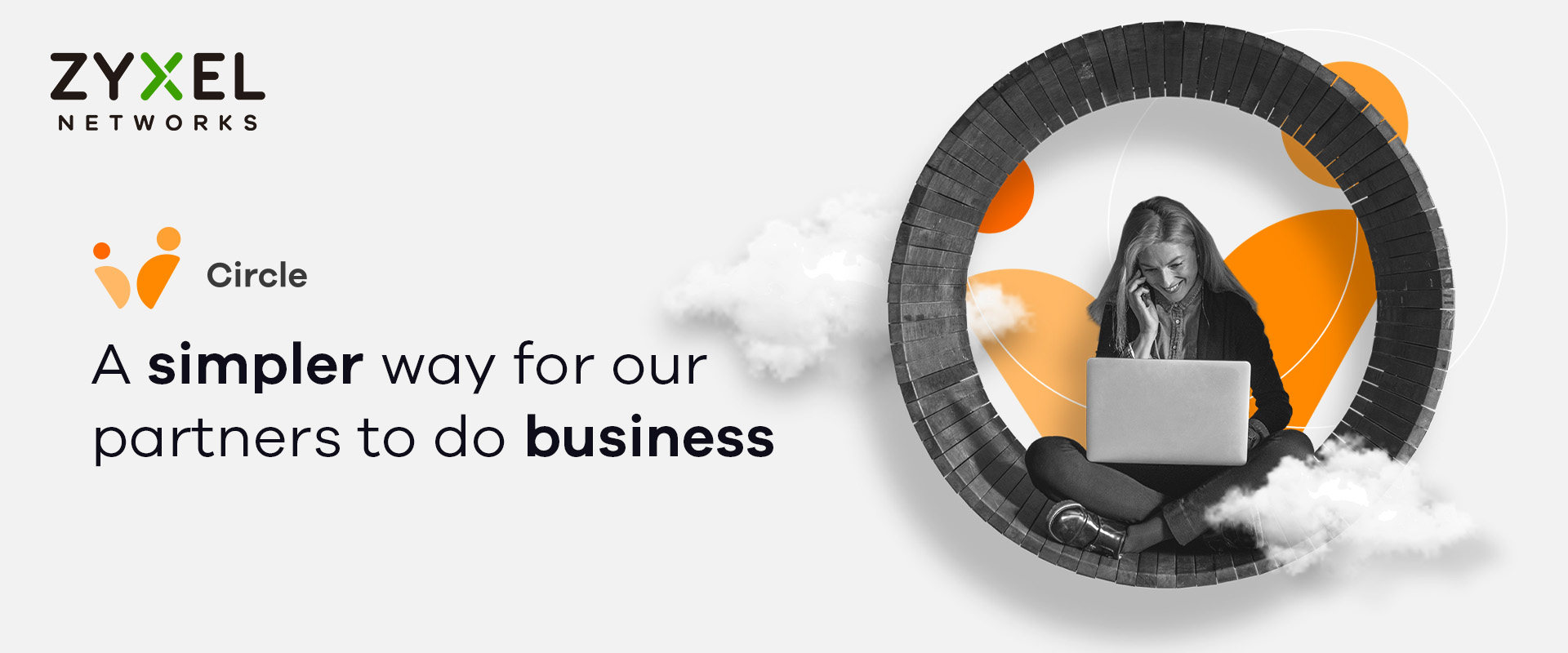 Everything partners need, in one place
Created with streamlining in mind, Circle is a centralized platform that allows Zyxel channel partners to benefit from a slick reporting dashboard. The ability to view 'at-a-glance' reports for device, license, and billing information, as well as other key insights, makes it hugely valuable in effectively managing accounts. For resellers, Circle makes it equally simple and convenient to find all available Zyxel licenses in the central license store, enabling them to fulfill customer needs in a time-efficient manner.
Users can also import, register, or sync devices from their existing MyZyxel accounts, group customer devices together and have a clear overview of the subscription and renewals across multiple sites, all in one place, for improved visibility and quick decision making.
Saving time and bringing partners closer
Circle also presents users with a new dashboard to streamline the license management process. Now channel partners can manage everything in one place, saving unnecessary time and allowing them to focus on building relationships and delivering better service for their customers with less effort.
Hassle-free renewals and flexible payment options
Partners are also now able to 'auto-activate' services in bulk, replacing the need for manual activation per device. They will be able to select several devices to renew and activate online and align group renewal dates*, as well as quickly identify services needing renewal and available licensing for each specific model. Payment options are also more flexible, as users can now pay online with their existing partner-tier pricing directly through Circle. Alternatively, they can pay offline according to their current agreement.
"It's undeniable that Covid-19 has accelerated digitalization and investment in innovation, with Gartner finding nearly 70% of boards of directors have increased their digital business initiatives due to the pandemic," says Mr. Inchen Lin, AVP of Zyxel's Intelligence Cloud Center.
"We have built Circle to support our partners as they manage this growth in technology investment and look to reap the benefits. Our fully digitized approach enables partners to manage licenses and subscriptions with more efficiency and in less time. This will streamline user journeys, creating a better experience and bringing partners closer together, hence the name, Circle."
Circle currently supports Zyxel's security appliances and services – with further Zyxel devices and services to be added in future releases.
Find out more about Circle https://www.zyxel.com/solutions/Zyxel-E-commerce-Platforms-20201221-536808.shtml
*Feature available in June, 2021.
About Zyxel Networks
Zyxel has been getting business and home users online for over 30 years, relying since Day 1 on innovation and customer-centric service. In 1989, this meant analog modems. Today, it means using AI and the cloud to deliver rapid, reliable, and secure networking solutions for business and home users.
Zyxel is a global force in the communications market with an unrivalled international presence that include:
- 150 markets served
- 1,000,000 businesses working smarter with Zyxel solutions
- 100 million devices creating global connections
We're building the networks of tomorrow, unlocking potential, and meeting the needs of the modern workplace—powering people at work, play, and life.
Zyxel, Your Networking Ally.