Zyxel joins elite ranks with 20-Year Award for security from ICSA Labs
Becomes one of only five vendors to ever receive recognition for two decades of continual certification
Hsinchu, Taiwan, 25 February 2020—Zyxel Networks, a leader in delivering secure, AI- and cloud-powered home and business solutions, was presented with a rare 20-Year Award for Excellence in Information Security Testing (EIST) from ICSA Labs. The Taiwanese company became one of only five industry heavyweights worldwide to have received the distinction, which prior to this year had gone to only two other firms: Microsoft and Checkpoint.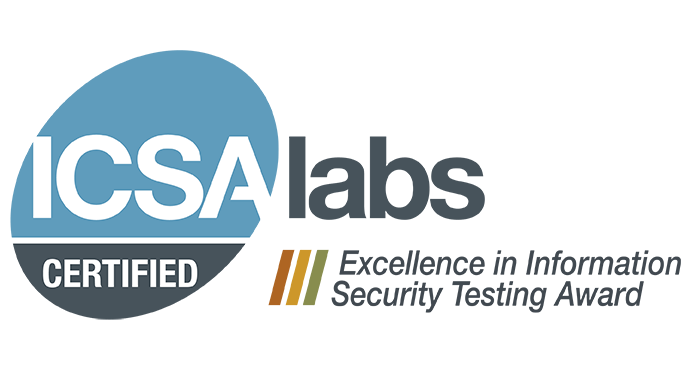 The EIST Awards are given annually in recognition of vendors that have demonstrated the dedication, discipline, and resources necessary to receive ICSA Lab's third-party certification of their security products for 5, 10, 15, or 20 consecutive years.
"Passing EIST testing even once is an accomplishment that anyone in our industry covets, and rightfully so," said Nathan Yen, AVP of Zyxel's Gateway Business Center. "So to be recognized for 20 straight years—longer than many others in this industry have even been in business—is something we're incredibly proud of."
"We were one of the first industry players anywhere in the world to recognize how important security would be in the digital age and to act on this. Building products that are safe and secure is how we've built a loyal customer base for the past two decades, and how we will continue to do so for the next two."
A division of Verizon, ICSA Labs provides among the world's most rigorous testing of security products including advanced threat defense, anti-spyware, anti-virus, IPSec VPN, and web application firewalls. Its testing for Zyxel covers the networking company's entire security product range, which includes UTM, ATP, and VPN firewalls.
Zyxel's 20-year award comes after a year that saw it unveil the ZyWALL ATP firewall, an all-in-one gateway solution targeted at the SMB market. It's a product line that Yen said encapsulates Zyxel's hyper-focused approach to security and commitment to excellence.
"With ATP, we knew we wanted to give smaller businesses a firewall that offers genuinely comprehensive protection—even from zero-day attacks—without the technical and cost barriers to entry you usually find," he said. "The development process was long and costly, but it produced an effective solution that integrates scalable, cloud-based sandboxing with many additional layers of security. We're proud of that, and that ICSA Labs recognizes its efficacy."
Among those joining Zyxel this year as a 20-year EIST Award recipient was Trend Micro. For more information about the award, please visit: https://www.icsalabs.com/icsa-labs-excellence-information-security-testing-awards
About Zyxel Networks
Focused on innovation and customer-centric technology and service, Zyxel has been connecting people to the Internet for over 30 years. Our ability to adapt and innovate with networking technology places us at the forefront of the drive to create connectivity for businesses and home users.
Zyxel is a global force in today's communications market with an unrivalled track record, including:
- 150 markets served
- 1 million businesses working smarter with Zyxel solutions
- 100 million devices creating global connections
Today, Zyxel is building the networks of tomorrow, unlocking potential, and meeting the needs of the modern workplace — powering people at work, life, and play.
Zyxel, Your Networking Ally.