Zyxel raises the bar for outdoor APs with a smarter antenna and tougher build
Ultra-durable WAC6552D-S gets smart internal antennas for maximum signal strength in a weatherproof package
Hsinchu Taiwan, 3 September 2018—Zyxel Communications today announced the WAC6552D-S, a weatherproof access point that delivers powerful WiFi in busy outdoor environments and minimizes total cost of ownership by enabling multiple APs to be mounted on the same pole without the interference that usually brings.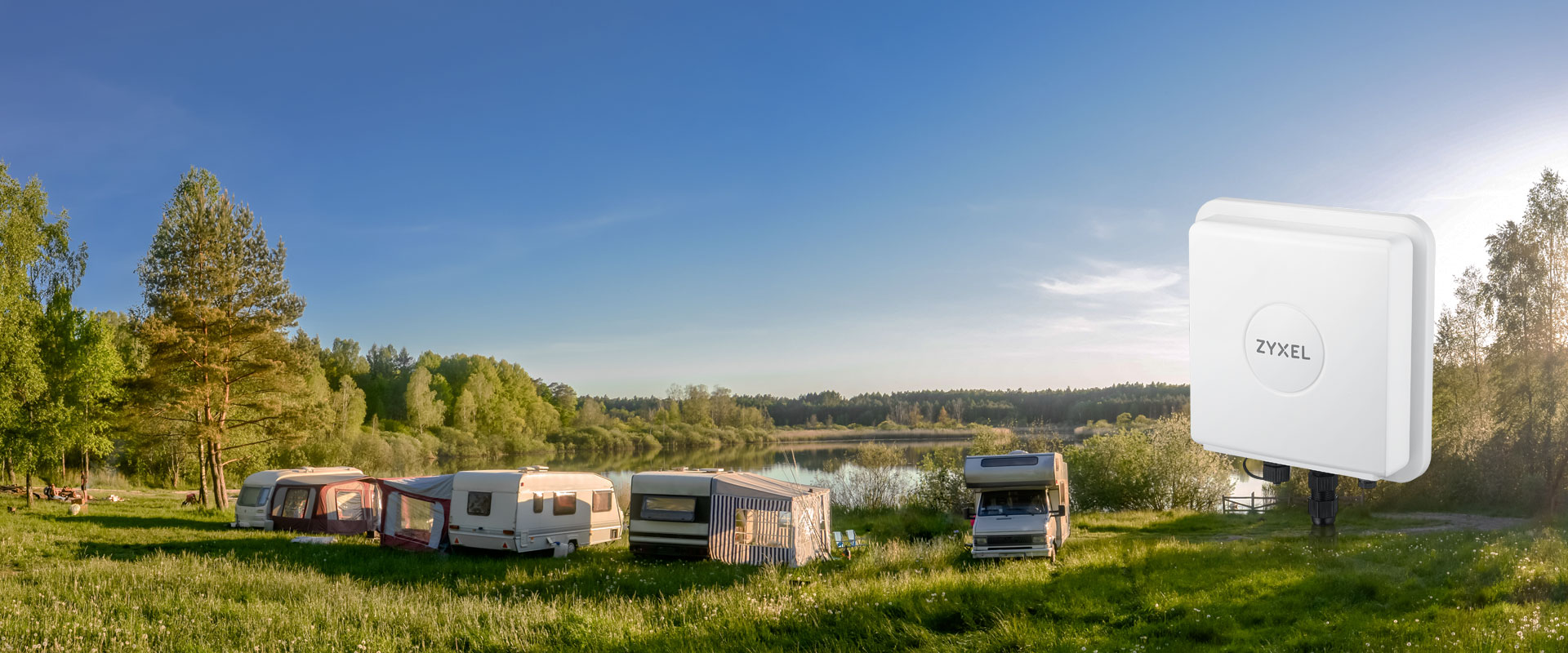 The secret ingredient of the WAC6552D is its Innovative smart antenna, which can react to changes in the environment.
"The WAC6552D-S's design represents a key evolution of outdoor APs," said Crowley Wu, senior AVP of Zyxel's Networking SBU. "The new AP replaces external antennas with smart internal antennas that solve the high-density challenge faced by outdoor environments like caravan parks, lodges, and campuses."
Deploying and managing the access point is streamlined with simplified installation, zero-touch switching between standalone mode and controller management, and the Zyxel ONE Network utility, which lets administrators quickly assign IP addresses to multiple APs.
Smart antennas eliminate interference
The device's secret ingredient is its MIMO smart antenna."Unlike the antennas of most outdoor APs, our smart antenna has significant tolerance for its broadcast angle and can adopt to changes in the environment," Wu said.
"For instance, parking a travel trailer near an AP is usually fatal for its signal, but the WAC6552D-S can automatically shape its signal to avoid obstacles and keep delivering the best wireless possible."
The antenna also utilizes innovative Zyxel technology that's been shown to outperform competitors in eliminating the performance-killing interference caused by multiple APs operating on the same channel.
Built to last and be deployed fast
The WAC6552D-S meets the IP67 weatherproof standard, indicating total protection against dust and similar particles as well as heavy rainfall.
Deployment expenditure is minimized with the WAC6552D-S. The AP comes with a pole-mounting kit in the box and its interference-mitigating tech means more than one can be deployed on the same pole, reducing the steep costs of installing additional poles.
The AP's compact 255 x 256-mm frame is just 62 mm thick and has a Gigabit Ethernet port and a console port. It uses the 802.11ac standard and Zyxel's proprietary RF-first design to deliver wireless speeds of up to 300 and 866 Mbps for the 2.4 and 5 GHz bands, respectively.
The most affordable in its class
The WAC6552D-S was designed with practicality at its heart, and that extends to its cost—which Zyxel has set at the most competitive price among all outdoor APs with IP67 protection. For more information, visit: https://www.zyxel.com/products_services/802-11ac-Dual-Radio-Unified-Pro-Outdoor-Access-Point-WAC6550-Series/
About Zyxel Communications
Focused on innovation and customer-centric technology and service, Zyxel Communications has been connecting people to the Internet for nearly 30 years. Our ability to adapt and innovate with networking technology places us at the forefront of the drive to create connectivity for telcos and service providers as well as businesses and home users.
Zyxel is a global force in today's communications market with an unrivalled international presence that includes:
- 150 markets served
- 1,500 passionate associates
- 700,000 businesses working smarter with Zyxel solutions
- 100 million devices creating global connections
Today, Zyxel is building the networks of tomorrow, unlocking potential, and meeting the needs of the modern workplace — powering people at work, life, and play.
Zyxel, Your Networking Ally.