Zyxel expands cloud management functionality with all-new app and two new hybrid switch series
Hsinchu, Taiwan, 1 October 2018—Zyxel Communications today announced the launch of a new mobile app for its Nebula cloud management platform and unveiled two series of game-changing hybrid switches that offer web-managed and free cloud managed options out of the box.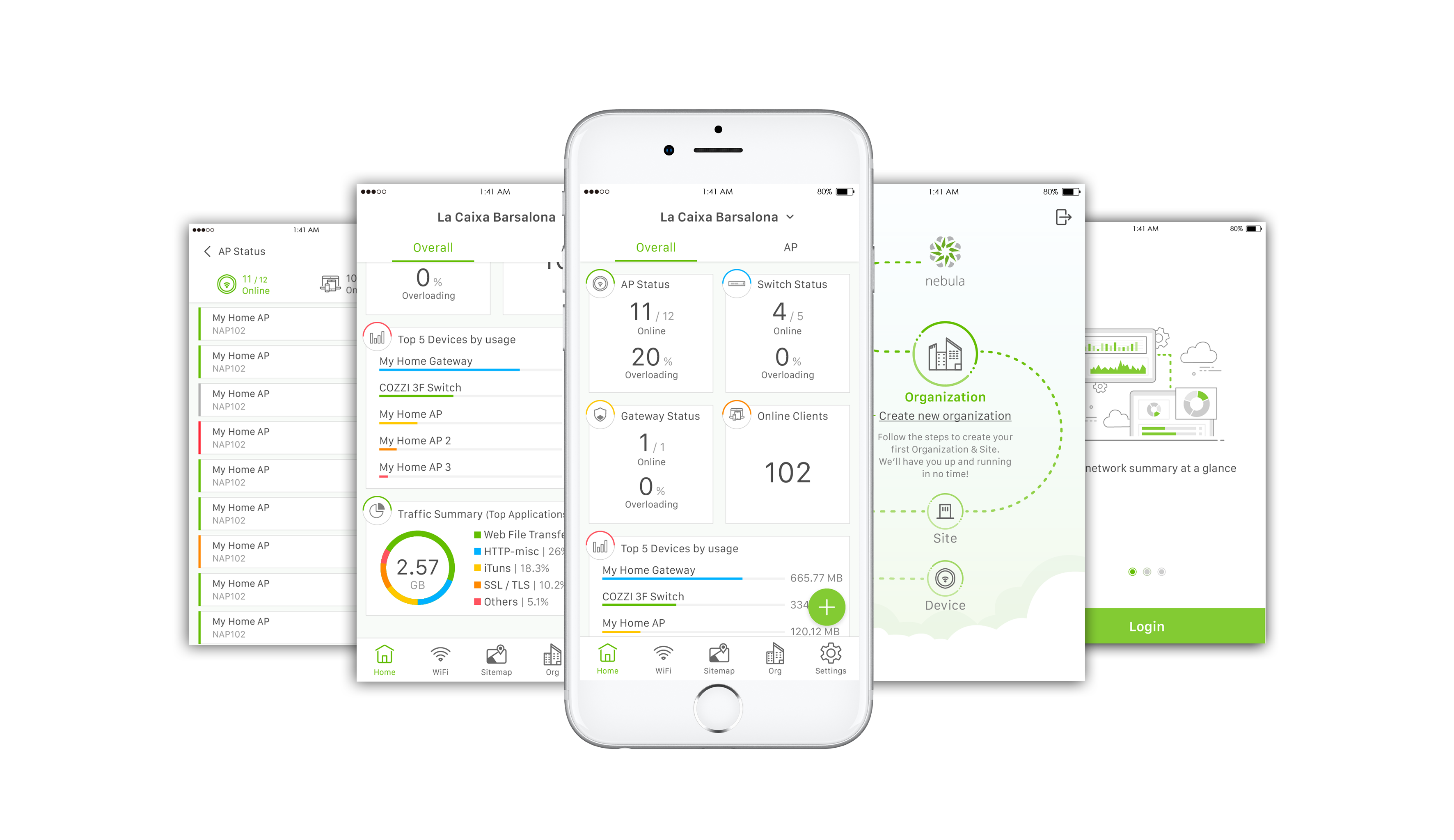 The Nebula app puts network management in the palm of your hand.
"We launched Nebula in 2016 with the aim of making network management accessible anywhere, anytime," said Crowley Wu, senior AVP of Zyxel's Networking SBU. "Since then, we've seen an overwhelmingly positive response from our resellers and managed service providers. They've said that our flexible approach has vastly improved how they deploy and manage their networks."
"We pride ourselves on working with our clients to build solutions around real-world scenarios and this next release has numerous features based on feedback from the front line, along with an all-new app that puts greater management of WiFi networks in the palm of your hand."
Network control from any mobile device
The Nebula app was well received upon its initial release, winning rave reviews for its ease of use and the time it saved by using QR codes to rapidly add large numbers of devices to a network.
Zyxel has now expanded the app's functionality, allowing for the much easier end-to-end installation and management of WiFi networks. The app, which will be available on both iOS and Android, will include a comprehensive range of configuration settings as well as quick access to real-time information and trouble-shooting tools. Additionally, the browser-based Nebula Control Center has been updated to include over 20 new features including:
• Mesh WiFi: extended network coverage using existing access points
• Traffic logs: customized, exportable gateway traffic information via logs
• VPN topology: quick visualization of virtual private network topology
The portfolio of Nebula-supported devices now boasts 25 switches, APs, and security gateways, and is set to keep growing into 2019.
An evolution in switching
Zyxel today also unveiled two new upcoming switch lines. The GS1920v2 series is the next evolution of the highly successful GS1920 series, which has established Zyxel as a market leader in this segment. In addition, the XGS1930 series adds a smart managed 10G uplink switch range to the already successful switch portfolio.
The GS1920v2 series includes new features and functions along with an eight-port fanless PoE model that is versatile, cost-effective, and has a smaller port count.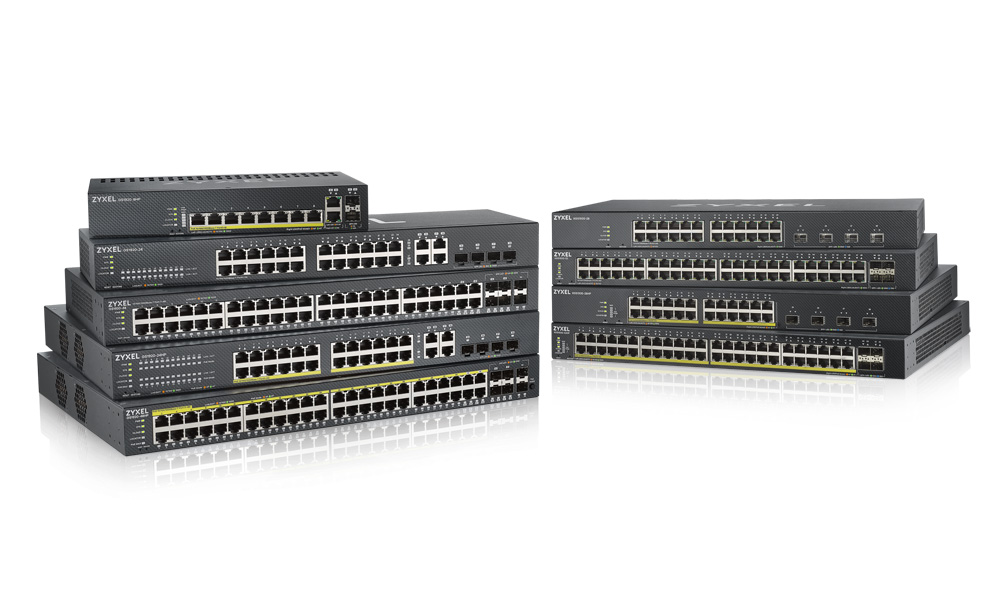 Further improvements have been made to the switches' design, including a quick restore button, slick carbon-style front, and improved depths for the larger models, allowing them to fit in a wider range of racks for which space and unit depth have been a concern.
The GS1920v2 and XGS1930 are also part of the NebulaFlex™ family, enabling them to be set up and smart managed via a local web browser or centrally managed with a few simple clicks via Zyxel's license-free Nebula solution.
"Customers choose smart managed switches for their affordability and ease of use," Wu said. "Now, with the addition of NebulaFlex, our smart managed switches deliver an even better user experience."
"The hybrid support comes at no extra cost and brings the next evolution of switch management and monitoring without extra hardware or expensive software."
About Zyxel Communications
Focused on innovation and customer-centric technology and service, Zyxel Communications has been connecting people to the Internet for nearly 30 years. Our ability to adapt and innovate with networking technology places us at the forefront of the drive to create connectivity for telcos and service providers as well as businesses and home users.
Zyxel is a global force in today's communications market with an unrivalled international presence that includes:
- 150 markets served
- 1,500 passionate associates
- 700,000 businesses working smarter with Zyxel solutions
- 100 million devices creating global connections
Today, Zyxel is building the networks of tomorrow, unlocking potential, and meeting the needs of the modern workplace — powering people at work, life, and play.
Zyxel, Your Networking Ally.