Guaranteed strong Wi-Fi connection in every corner of your hotel room
Greet every guest with easy log-in and flicker-free WiFi is as important as warm smiles. Designed for hotel guest rooms, the Zyxel WAX300H features the latest WiFi 6 technology to provide a superb performance for in-room guests connecting online.
The access point also supports the use of 160MHz channels, doubling the throughput compared to 80MHz channels to accommodate more bandwidth-hungry applications and provide faster speeds.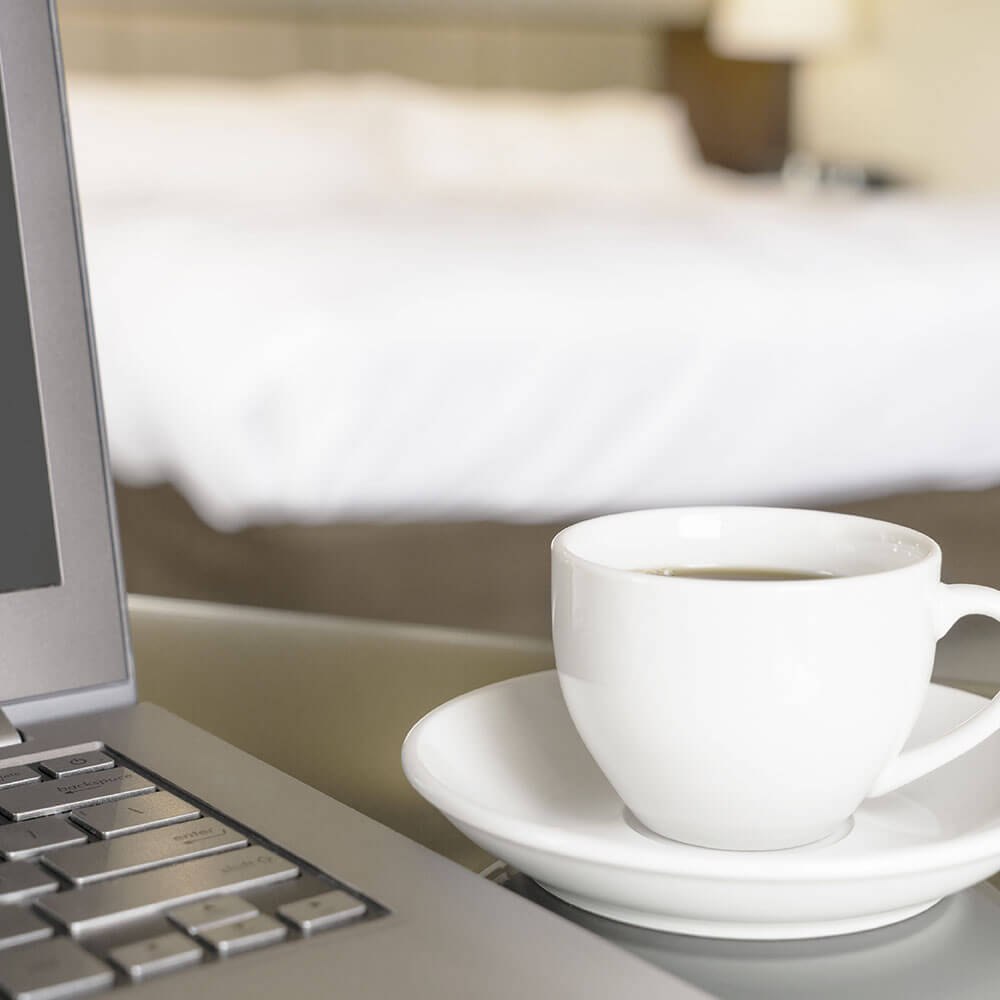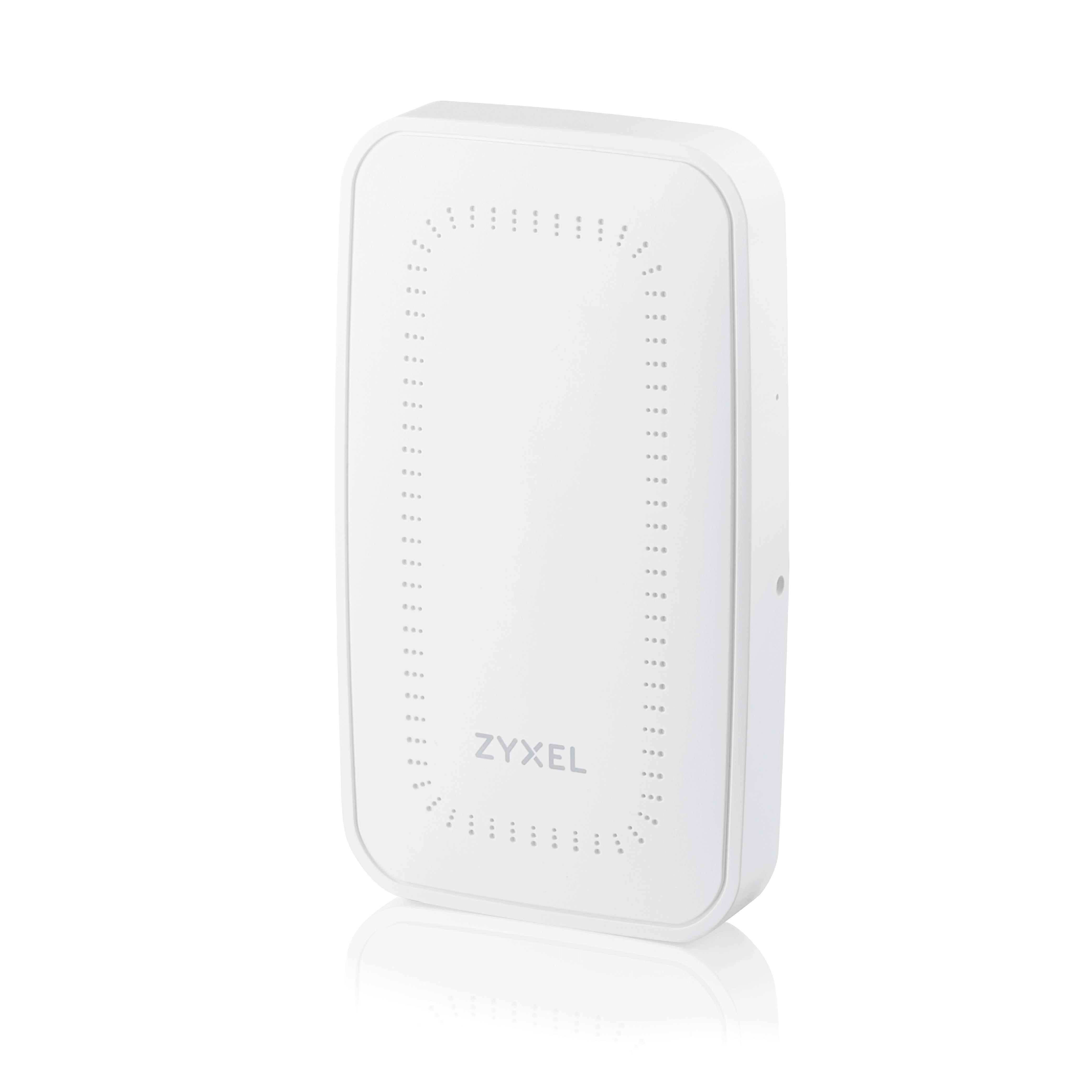 Extending modern in-room services with a box
Zyxel WAX300H is not only a wireless AP, but also a switch which can support a wide range of in-room services from wired to wireless without the need for extra electrical power ports.
The four Ethernet ports (1 uplink + 3 downlinks) transfer data at Gigabit speeds, allowing you to connect multiple devices to your network. One of the downlink ports provides PoE power for wired services like VoIP phones to keep the budget and cabling effort to the minimum.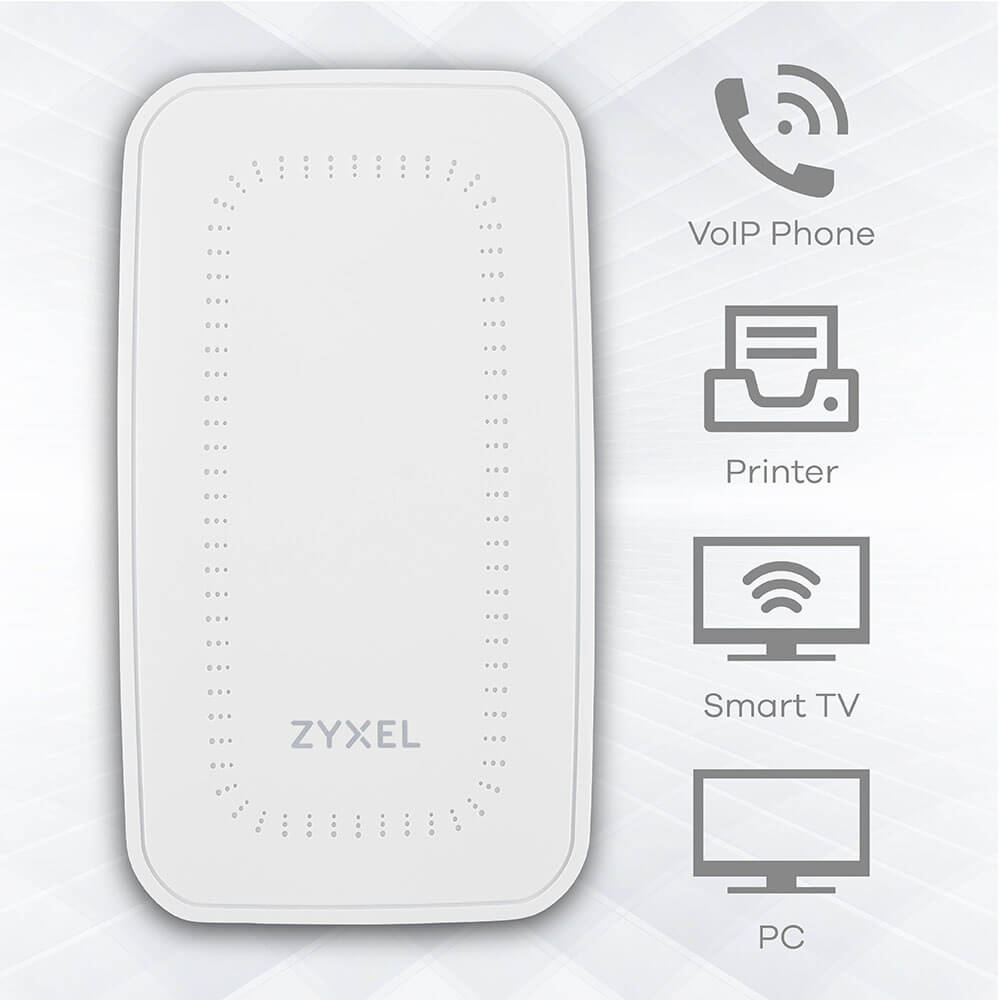 Nebula WiFi Aid assists management and deliver the best WiFi user experience
Today's business and leisure travelers expect to connect high-speed WiFi when stepping into a hotel and would consider internet connectivity the top amenity.
Nebula offers the hotel IT/network admins a powerful tool, WiFi Aid to give comprehensive data and insights to their hotel guests' WiFi connection issues and the ability to look into them more actively even before their guests make a complaint.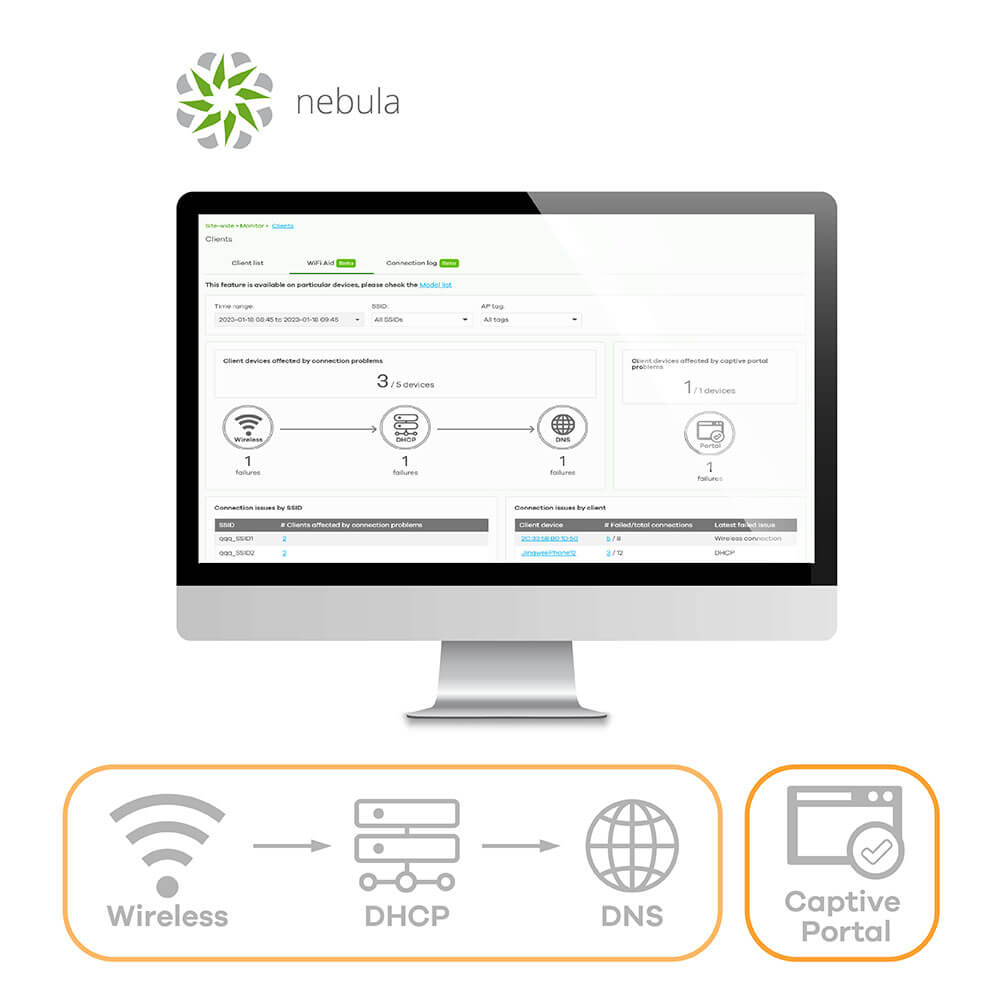 WAX300H

is also ideal for ...

Providing not only WiFi, but also wired and PoE connectivity, Zyxel WAX300H is also ideal to be used in places that often require flexible and easy deployment options.
Restaurants, bars, and cafés

Home offices

Dormitories
Manage it your way!
The WAX300H comes with the support of NebulaFlex Pro, which offers the full flexibility for users to easily switch between Zyxel Nebula cloud-managed, controller-managed, and standalone modes. You can choose the appropriate managed-mode best suited your needs.
Anytime, Anywhere with

Nebula Mobile App
Easy device onboarding with QR code scan & installation wizard
Network and device status at a glance
WiFi sharing via QR code or mobile messaging apps
Network client access control
Live troubleshooting tools
Push notifications for abnormal network events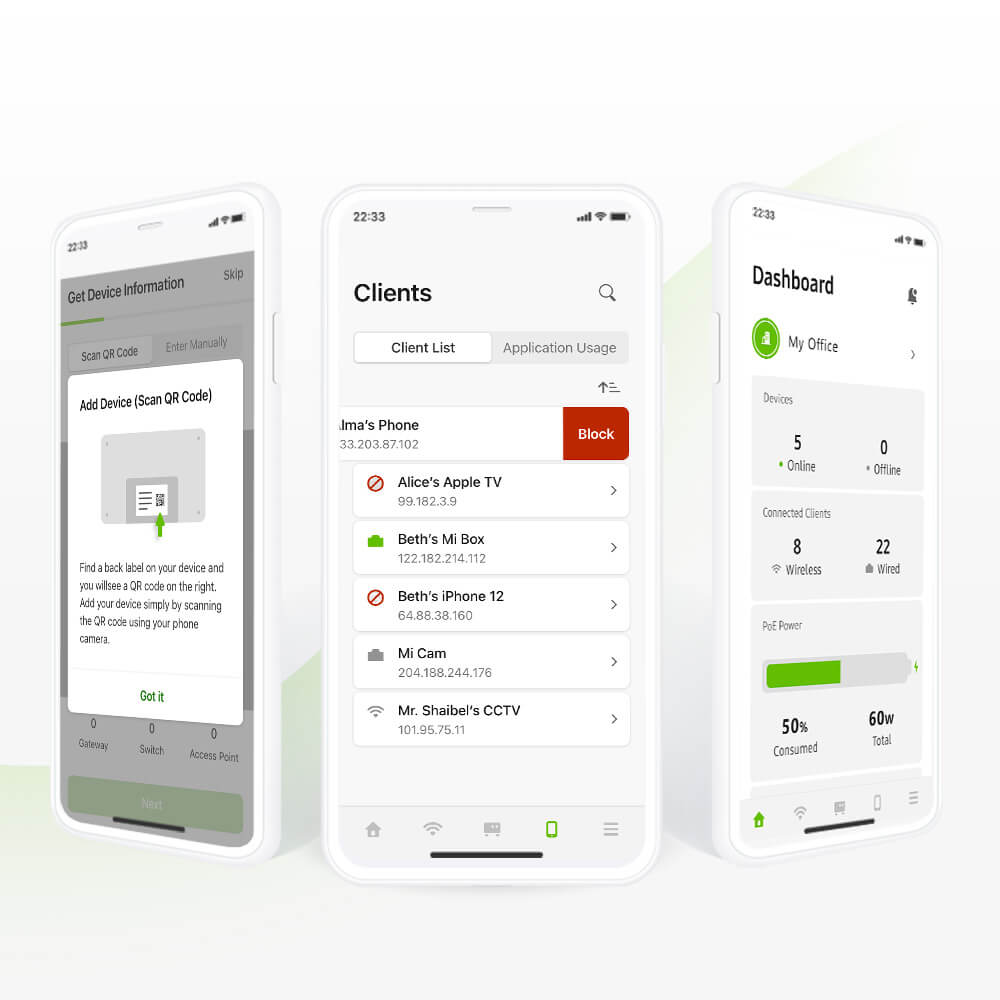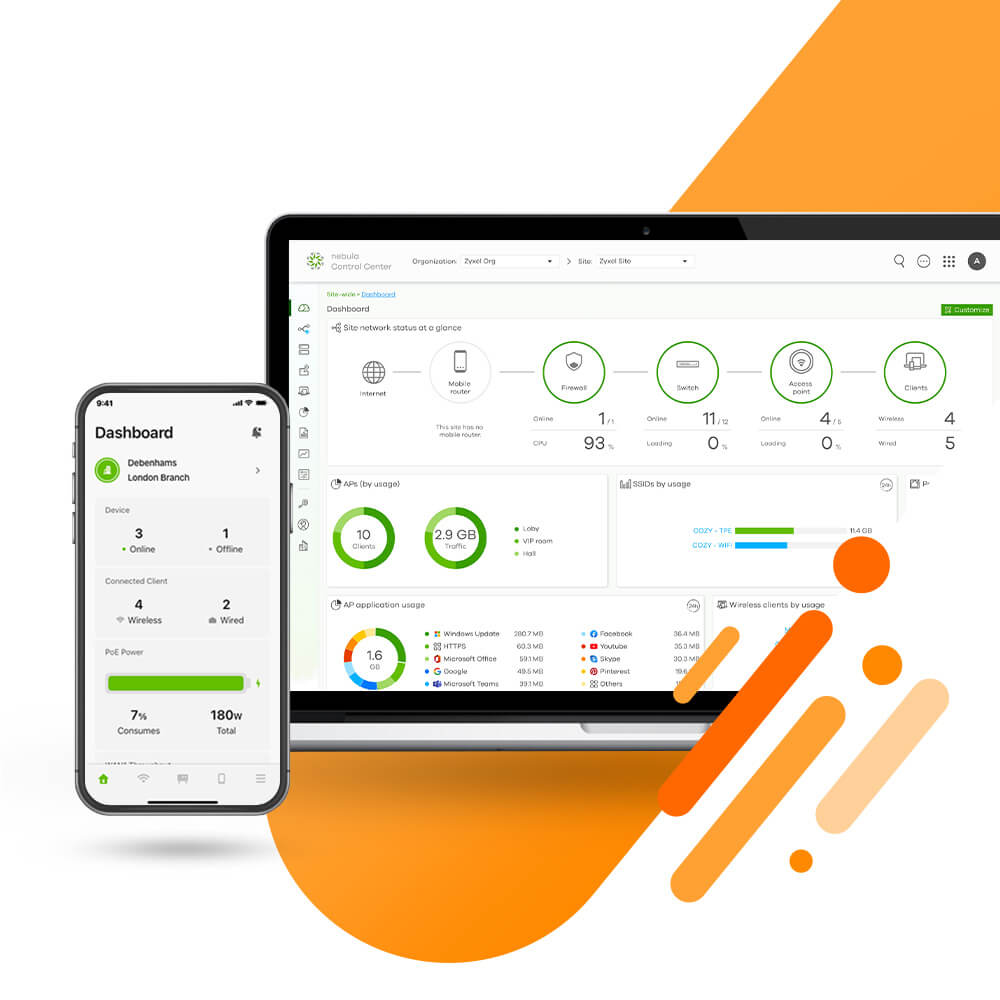 ---
* All specifications are subject to change without notice.