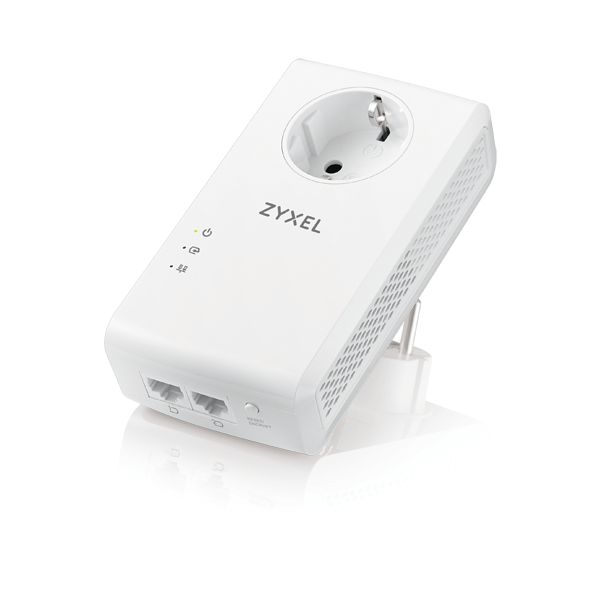 Benefits
It connects your 4K television networking players with Zyxel's powerful PLA5456 HomePlug AV2 1800 Mbps* Powerline Ethernet adapter to stream 4K video contents smoothly and reliably to anywhere with a power outlet, thanks to its latest HomePlug AV2 technology that delivers data transfer speeds of up to 1800 Mbps*. You can also connect an additional video game console to the Zyxel PLA5456 Powerline Ethernet adapter to enjoy a lag-free online gaming experience. Its convenient pass-through power outlet design allows you to use the same power outlet without sacrificing it.
Fast, reliable network connection right from your power outlets
Just connect one Zyxel PLA5456 to your Internet sharing router or gateway, and another to the devices that needs Internet connection. With the latest HomePlug AV2 technology, it is easy to build a wired network with speeds of up to 1800 Mbps* connecting the two Gigabit Ethernet ports.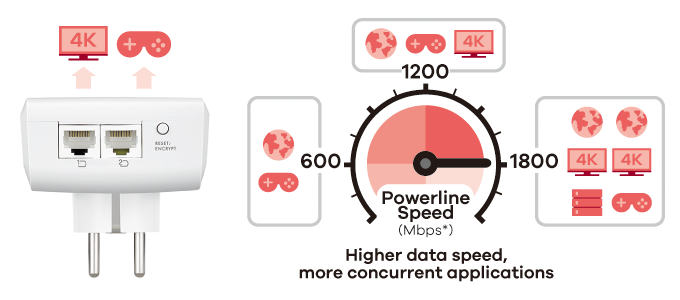 Easy setup for fast, stable and secured Internet anywhere in your home
The Zyxel PLA5456 is very easy to connect and use even for those who are not Internet experts. Just plug and play, and you will have an instant hardwired connection anywhere in your home without having to run physical wires. Significant coverage improvement ensures fantastically stable connection across one or even two floors. Push the sync button on both PLA5456 and you get an instant, 128-bit encrypted network going through your powerline. It works like magic!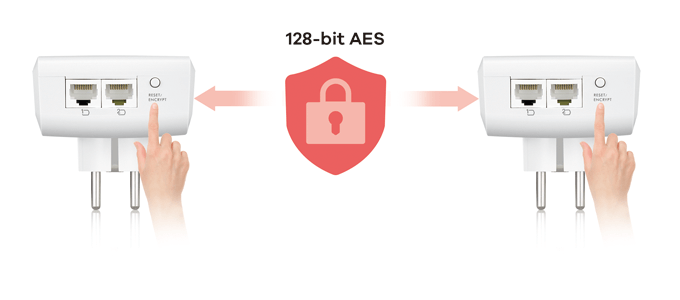 Application Diagram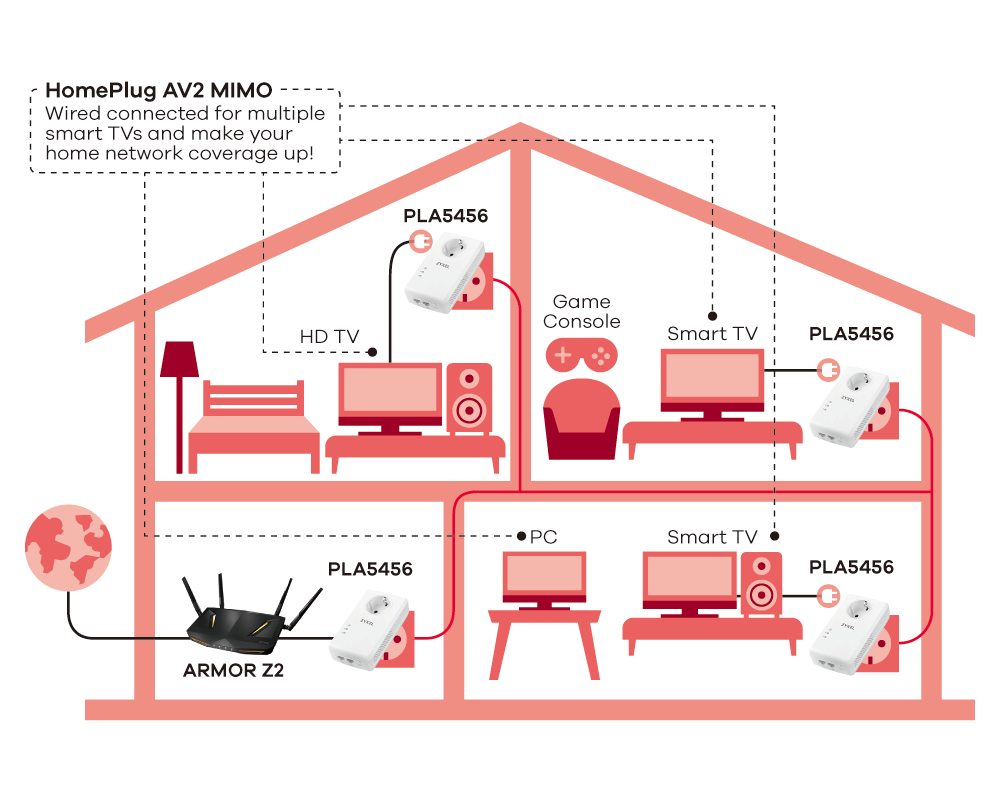 * The theoretical maximum channel data transfer rate is derived from HomePlug AV2 specifications. Actual data transfer rate will vary from network environment including: distance, network traffic, noise on electrical wires, quality of electrical installation and other adverse conditions.