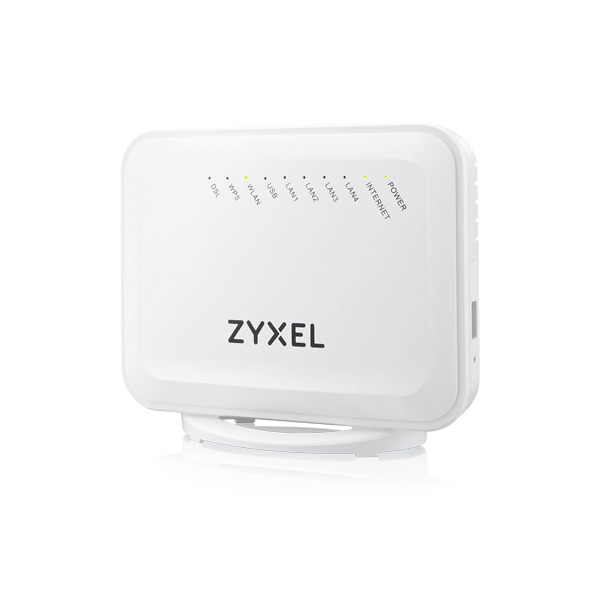 The Zyxel VMG1312-T20B Wireless N VDSL2 Gateway with USB provides autosensing between VDSL2 and ADSL2+ for high-speed Internet access. Supported with G.vectoring, the VMG1312-T20B increases speed and coverage to compete with other broadband technologies without infrastructural changes.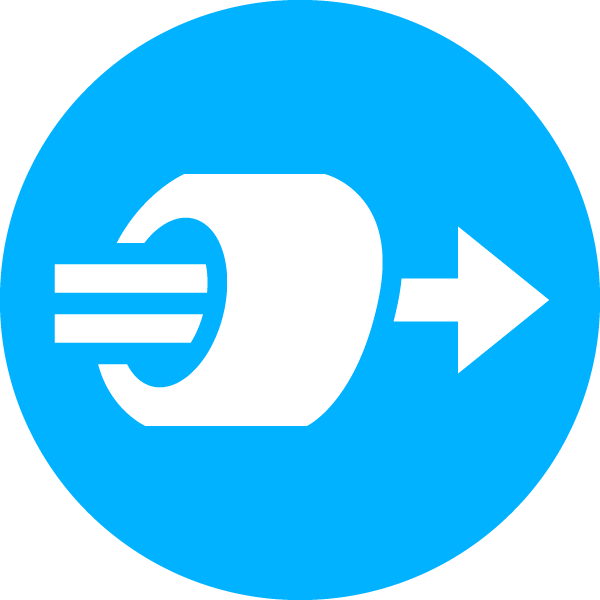 VDSL2 G.vectoring for maximized service coverage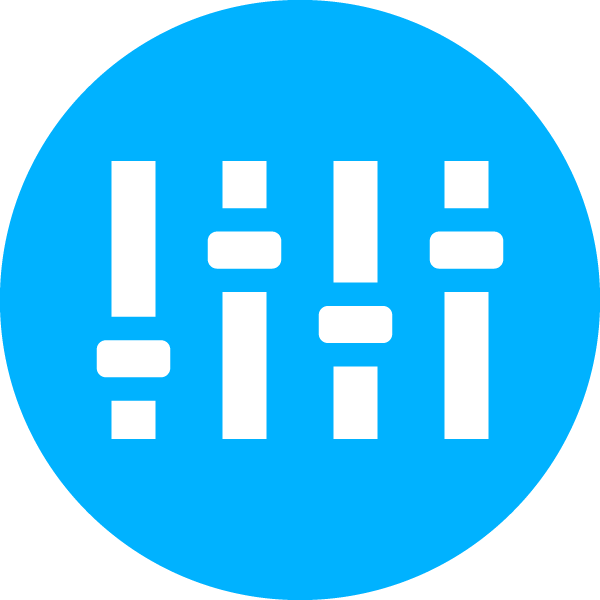 Comprehensive QoS enhanced triple-play experience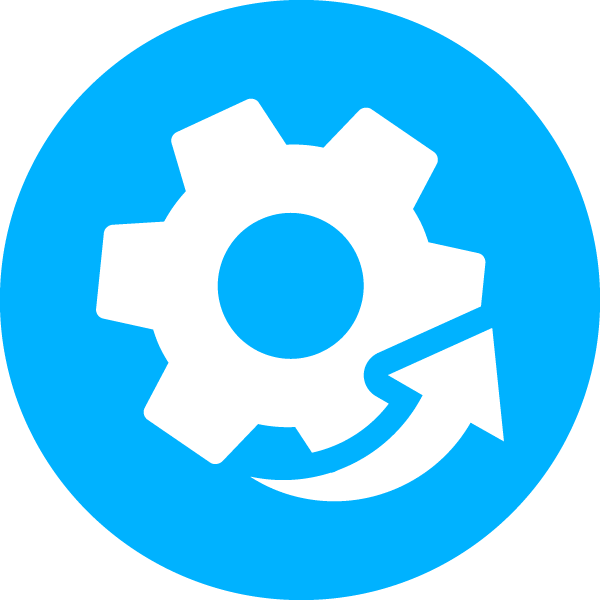 Remote management via TR-069 and TR-181 i2
Benefits
VDSL2 vectoring for maximized service coverage
The Zyxel VMG1312-T20B supports G.vectoring to eliminate crosstalk or interference among VDSL lines. G.vectoring significantly increases bit rates to compete with cable/fiber technologies as well as to enlarge service coverage without changing the current infrastructure, offering a CAPEX-efficient way to significantly save costs comparing to fiber-to-the-home (FTTH) deployments.
2.4 GHz 11n (2x2) for guaranteed performance and coverage
Supporting 802.11n technology, the Zyxel VMG1312-T20B provides wireless data rates of up to 300Mbps with eliminated dead zones and extended coverage while retaining backward compatibility.
Quality of Service (QoS) support
With QoS features, service providers can customized QoS policies and prioritize the mission-critical services such as IPTV and VoIP based on their service plan offerings. This increases network efficiency and productivity that enable service providers to offer a real multi-play solution meeting the needs of residential users.
Remote management via TR-069 and TR-181 issue-2
Supporting TR-069 for simplified remote configuration, firmware upgrades, diagnosis and TR-181 issue-2 for enhanced visibility on the LAN network, the Zyxel VMG1312-T20B enables superior customer service with the minimized OPEX.
Application diagram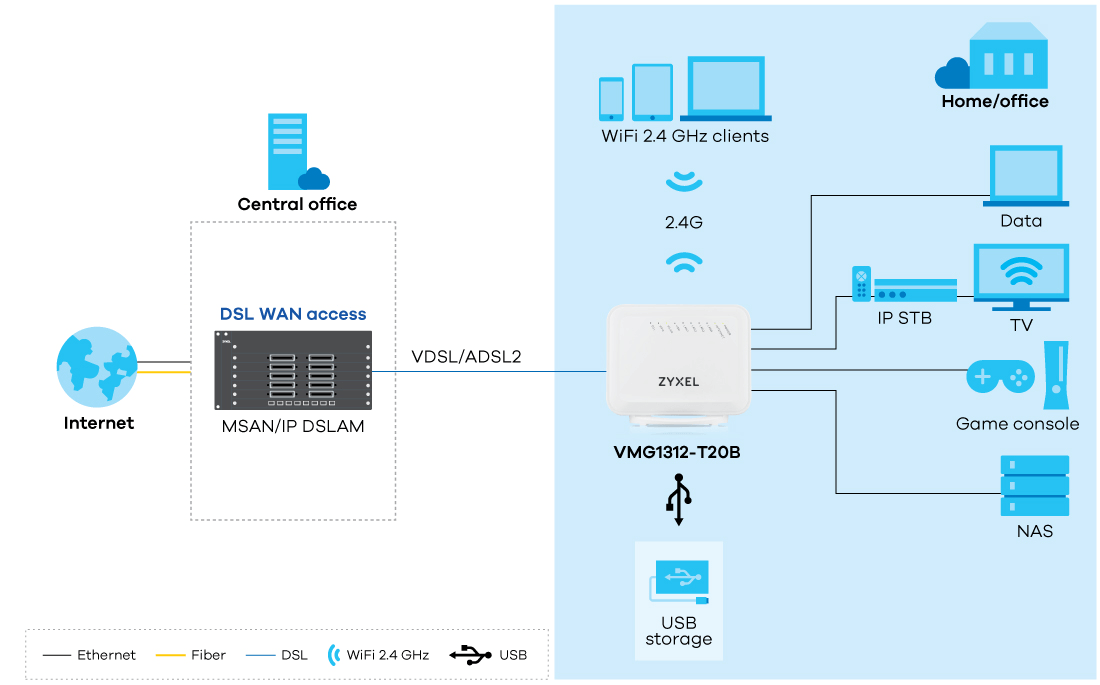 ---
* All specifications are subject to change without notice.