Wireless N VDSL2 Combo WAN Gateway with USB
VMG3312-T20A
The Zyxel VMG3312-T20A is an advanced VDSL2 gateway that provides autosensing between VDSL2 and ADSL2+ for high-speed Internet access. In addition, with supports to G.vectoring, it increases speed and coverage to compete with other broadband technologies without infrastructural change.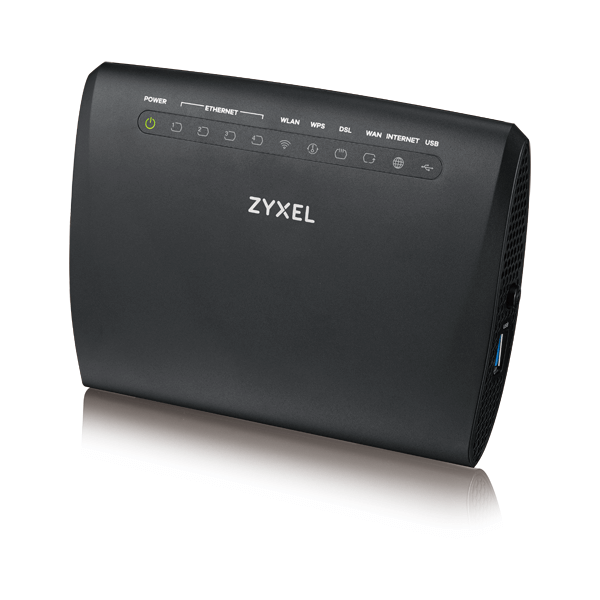 The Zyxel VMG3312-T20A integrates an IEEE 802.11 b/g/n access point and a 10/100 Ethernet switch for Local Area Network (LAN) access. It can act as a concentrator or power hub to distribute contents between different devices connected inside the LAN wired and wirelessly. We've also enhanced the WiFi ability to ensure a quality user experience.
Additionally, it comes with the multiple-WAN function suitable for future FTTH deployments with optimized CAPEX.
Users could also leverage the USB interface on the Zyxel VMG3312-T20A for file sharing or pair with a 3G USB dongle for mobile connectivity.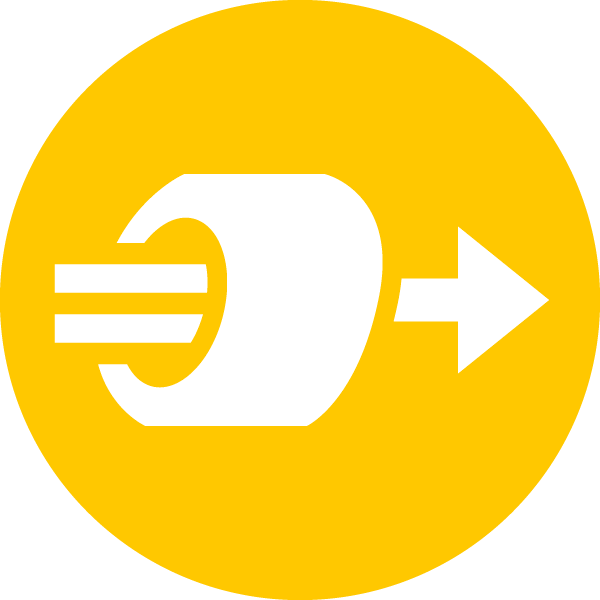 VDSL2 G.vectoring for maximized service coverage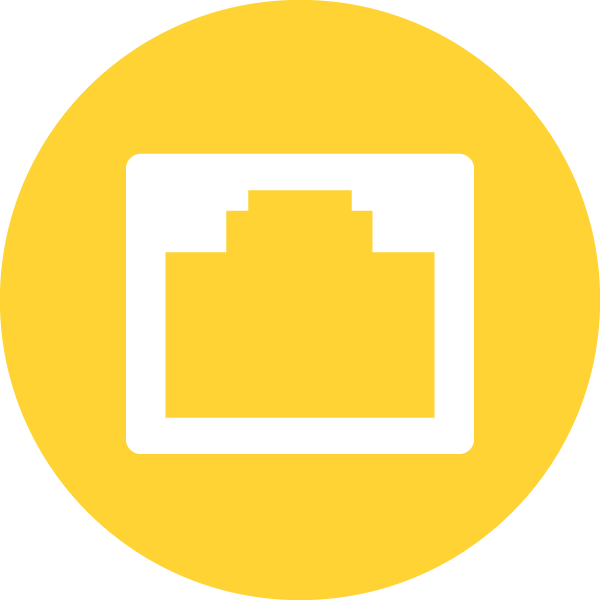 Combo WAN-in-a-box for optimized CAPEX in FTTH/VDSL2 deployments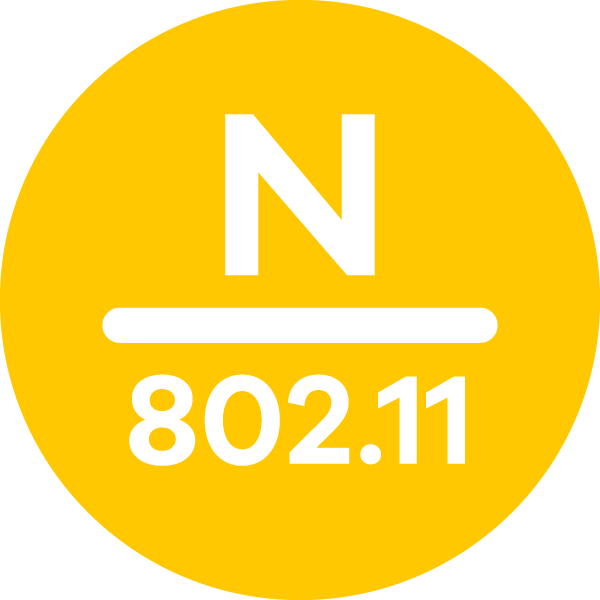 2.4 GHz 11n (2x2) for superior performance and coverage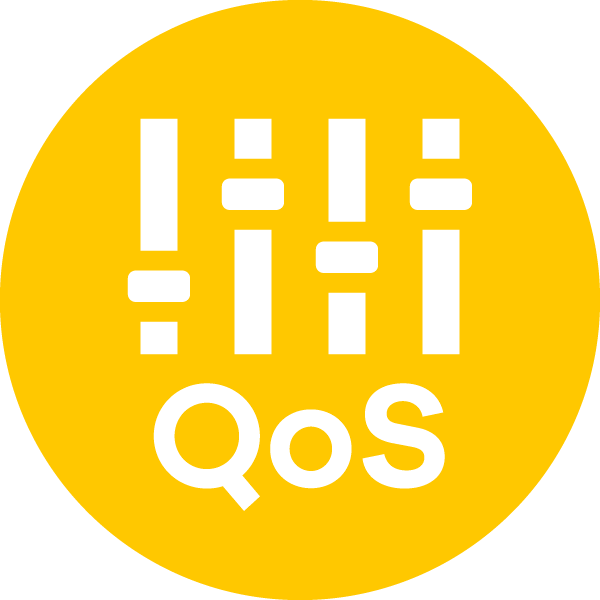 Advanced QoS to ensure quality of triple-play services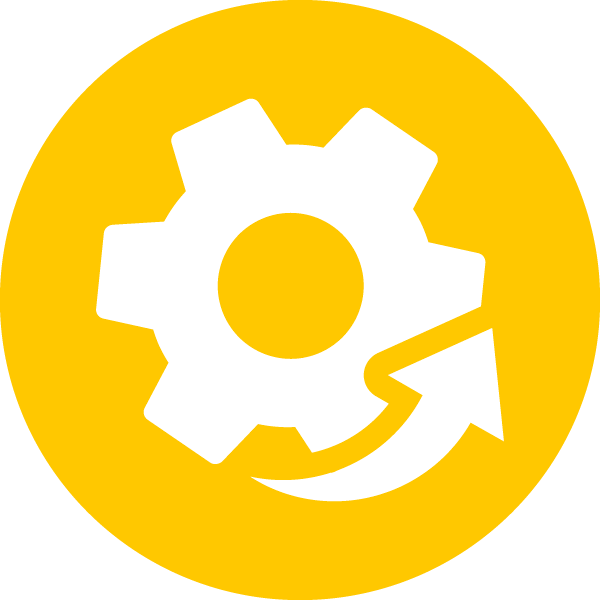 Remote provisioning and management through TR-069/TR-181 issue-2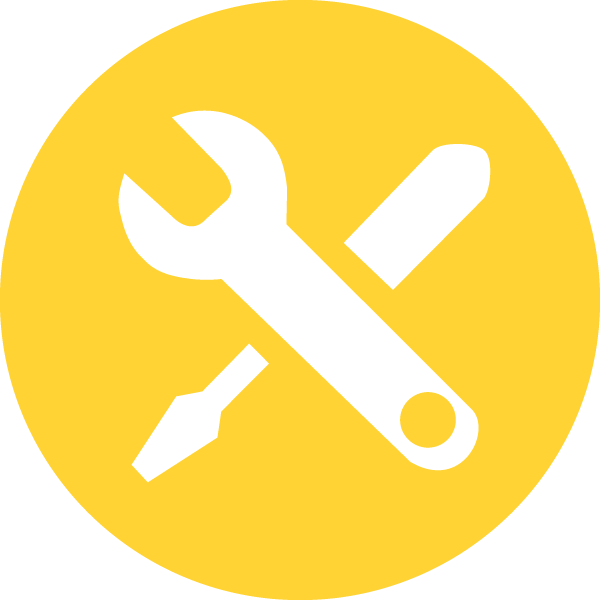 ROM-D feature for easy distributor/operator customization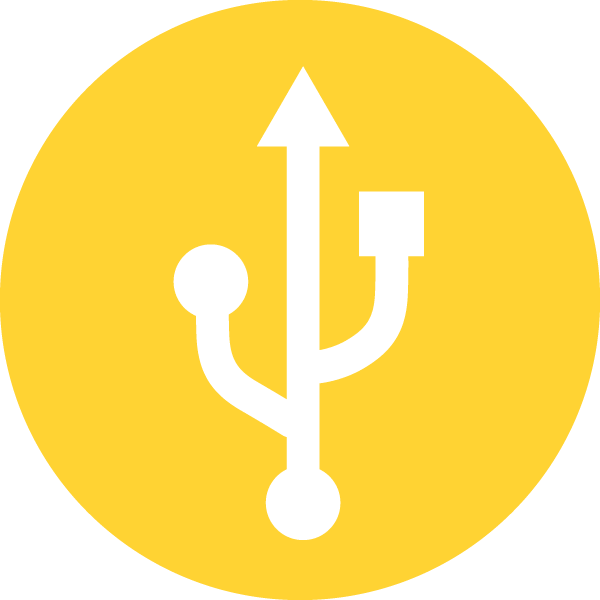 Easy upgrade to 3G USB support through configuration files
Benefits
VDSL2 Vectoring for maximized service coverage
The Zyxel VMG3312-T20A Wireless N VDSL2 Combo WAN Gateway comes with USB supports to the Vectoring technology that eliminates crosstalk or interference among different VDSL lines. With the mechanism, Vectoring significantly increases bit rates to compete with cable/fiber technologies as well as to enlarge service coverage without changing the current infrastructure — a way to significantly save cost comparing to fiber-to-thehome (FTTH) deployments, and the CAPEX can be optimized by the improved data rates and coverage without upgrading equipment.

2.4 GHz 11n (2x2) for superior performance and coverage
The Zyxel VMG3312-T20A features 802.11n technology to provide the ultimate solution for both speed and coverage. With 802.11n wireless data rates of up to 300 Mbps, the VMG3312-T20A provides stable, reliable wireless connections for high-speed data and multimedia applications. The 802.11n technology empowered the device to eliminate dead zones and extend coverage while retaining backward compatibility with any certified device.

TR-069/TR-181 issue-2 remote management
With the TR-069/TR-181 standard management specifications, the Zyxel VMG3312-T20A allows service providers to manage and configure client devices remotely without interfering end users. This unique feature not only offers true "plug-and-play" experience but also reduces deployment complexity, and it also saves operating as well as maintenance costs for service providers.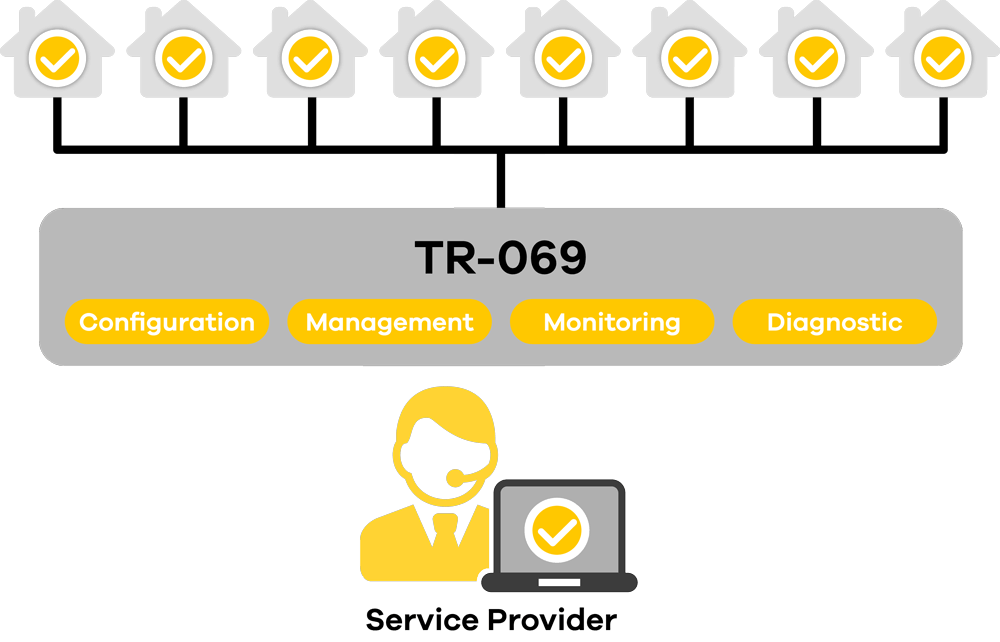 Always-online, always-compatible alternative 3G connection
The Zyxel VMG3312-T20A features optional 3G connectivity as a failover (or alternative) connection to mobile broadband networks in case of DSL outage. Internet traffics will be temporarily routed through the user's 3G dongle plugged into the USB port.
All traffics will be switched back as soon as the regular broadband service becomes available again. It is also efficient to have instant Internet access in remote offices, in activities outside the offices or for occasions where DSL service is temporarily unavailable. For complete dongle compatibility information, users can simply check and download a patch file to enable mobile broadband services immediately without upgrading the entire firmware of the gateway.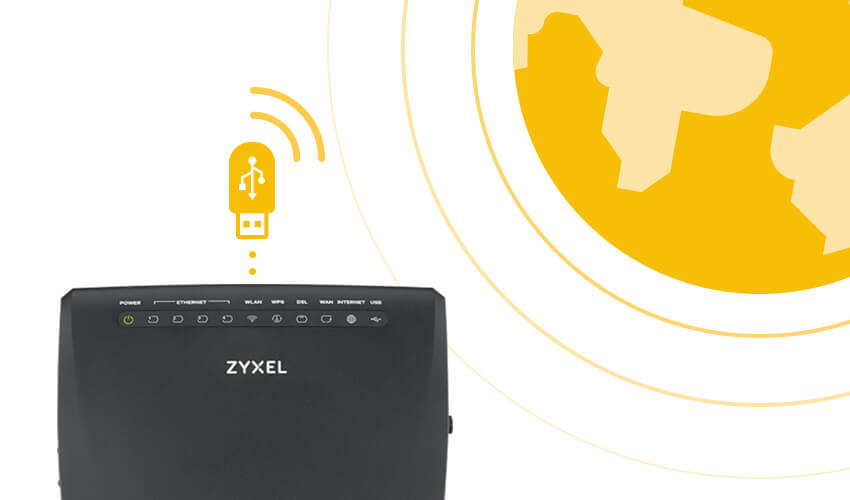 Combo WAN for simplified ISP logistics and optimized CAPEX
When customers migrate from ADSL2+ or VDSL2 to PON or LTE, the service providers is not required to invest on new CPE and deploy them on customer sites. All they have to do is keeping the Zyxel VMG3312-T20A by unplugging the DSL line and plug the Ethernet cable to Ethernet WAN port as the existing VMG3312-T20A terminates IP connections via the WAN interface. In most cases, end users can still enjoy the same, or even better, experience from the original configuration without replacing it — thanks to the difference of physical connections.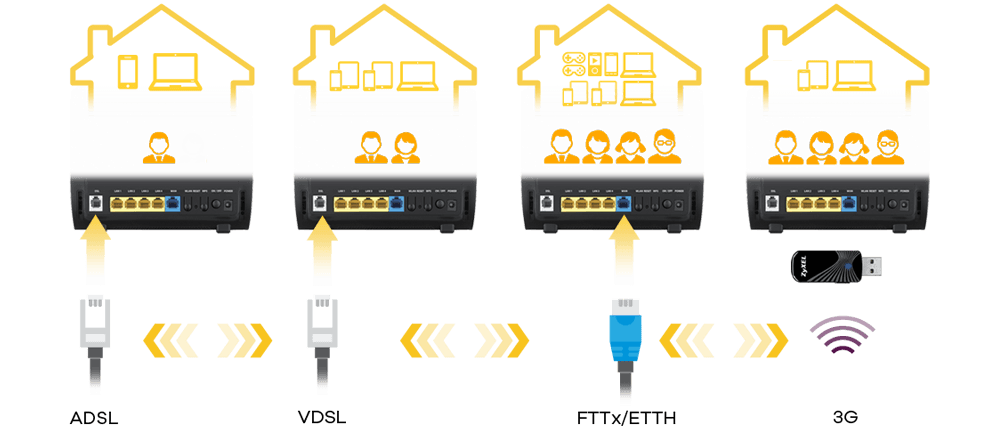 Application Diagram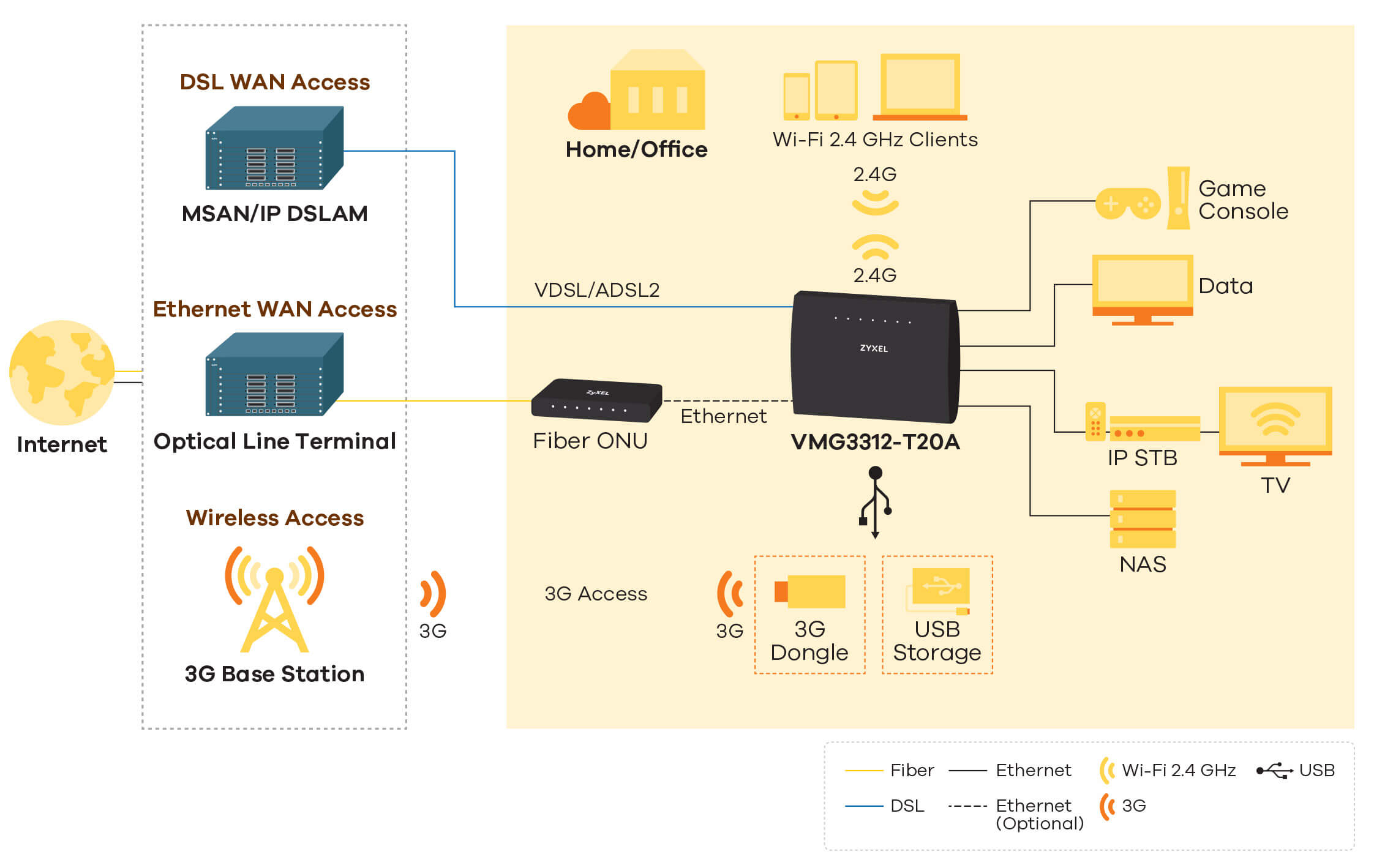 ---
* All specifications are subject to change without notice.