Wireless N VDSL2+ 4-port Gateway with USB
VMG1312-B30A
VDSL2 Vectoring for Maximized Service Coverage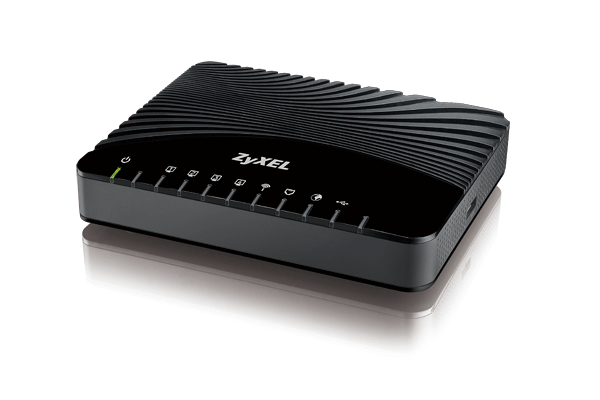 Benefits
2.4 GHz 11n (2x2) for superior performance and coverage
The Zyxel VMG1312-B30A features 802.11n technology to provide the ultimate solution for both speed and coverage. With 802.11n wireless data rates of up to 300 Mbps, the VMG1312-B30A provides stable, reliable wireless connections for high-speed data and multimedia applications. The 802.11n technology empowered the device to eliminate dead zones and extend coverage while retaining backward compatibility with any certified device.
Remote provisioning and management through TR-069
Taking advantage of the TR-069 standard-compliant management specifications, service providers are able to manage and configure client devices remotely without manual intervention from end users. This unique feature not only offers users with true "plug-and-play" experience, but also reduces deployment complexity and therefore saves operating and maintenance costs for service providers.
Always-online, always-compatible alternative 3G connection
The Zyxel VMG1312-B30A features optional 3G connectivity as a failover (or alternative) connection to 3G mobile broadband networks in case of DSL outage; with which Internet traffics will be temporarily routed through the user's 3G dongle plugged into the USB port. All traffics will be switched back as soon as the regular broadband service becomes available again. It is also efficient to have instant Internet access in remote offices, activities outside of the offices or for occasions where DSL service is temporarily unavailable. The VMG1312-B30A works with most 3G dongles from mobile broadband SPs thanks to the latest 3G compatibility list and frequently revised patch file on the global Web site. Users can simply check and download the patch file to enable mobile broadband services immediately without upgrading the entire firmware of the gateway.





Application Diagram

---
* All specifications are subject to change without notice.