5G NR Indoor Router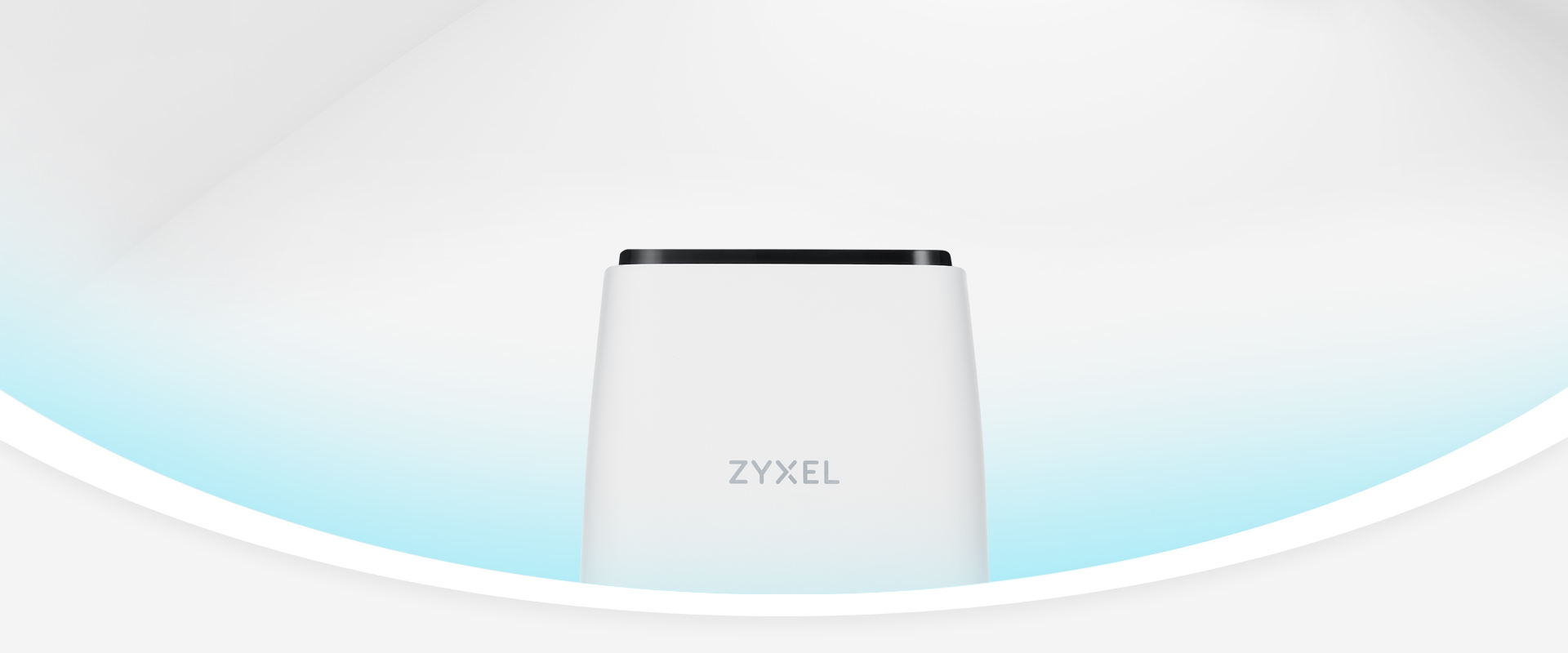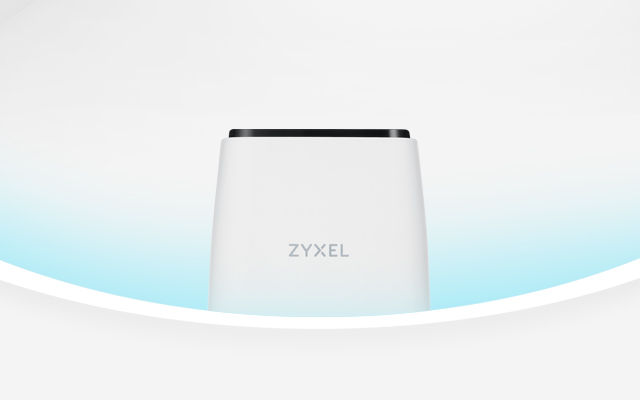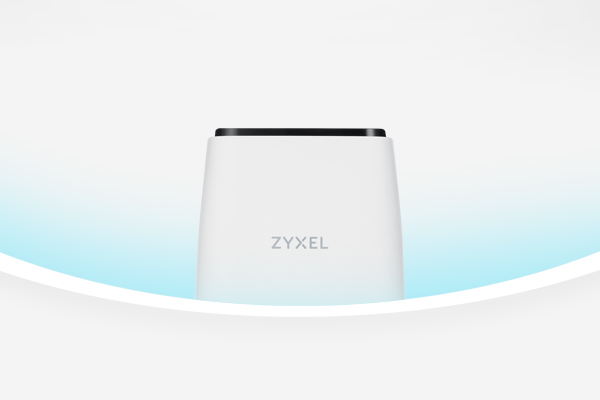 Unlock Broadband via 5G Fixed Wireless Access
The most powerful 5G NR indoor router ever is here.
Unlock the speed with a professional 5G FWA router.
Integrated design that's ready for the future.
Get more done with pro-quality assistance!

Nebula Cloud
Manage Devices Anywhere
Managing mobile routers behind carrier grade NAT can be challenging and expensive as you need to buy VPN service or lease extra landline from ISP. This is where Nebula Cloud comes to help!
Nebula Cloud platform provides real-time network management anytime anywhere with ease. Centrally provisioning and seamlessly manage all networking devices, including access points, switches and firewalls within your organization that are across distributed locations from the Nebula platform, while keeping your network aware of constantly changing devices.
Get the richest collaboration with everything you need on a simplified and unified Nebula Could platform. Get started now!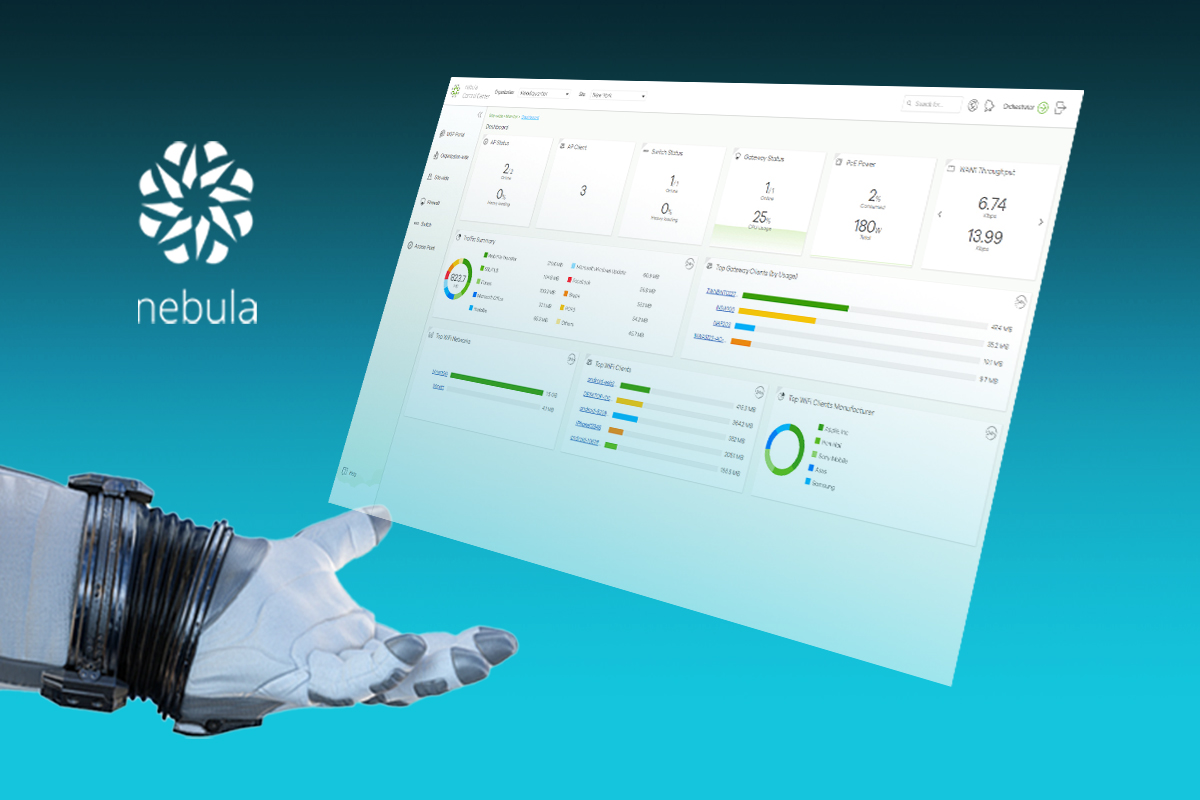 Network on Your Palm
Anytime, Anywhere with
Nebula Mobile App
Easy device onboarding with QR code scan & installation wizard
Network and device status at a glance
WiFi sharing via QR code or mobile messages
Live troubleshooting tools
Push notifications for abnormal network events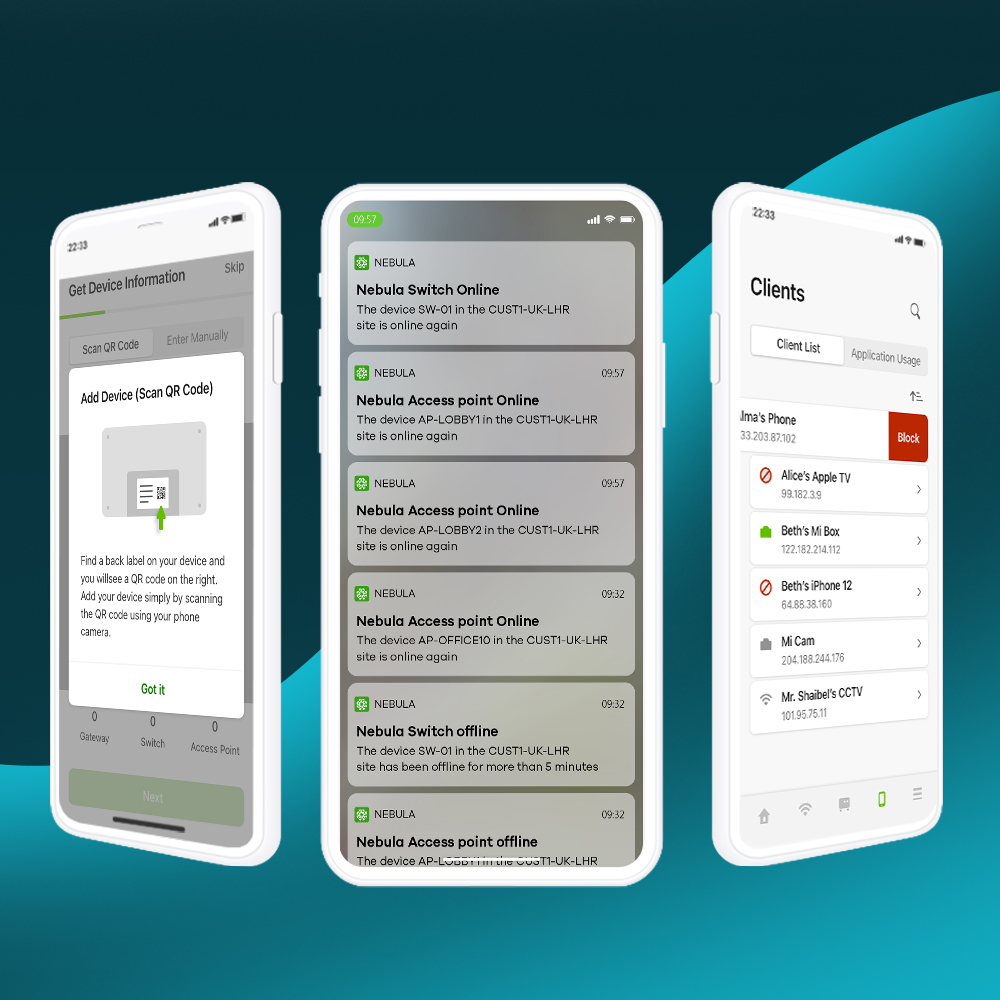 5 Gbps
Powerful Chip, 5G Unleashed
Thanks to the mind-blowingly fast chip, which is designed with an integrated quad-core Arm CPU, it provides 5G speeds of up to an impressive 5 Gbps* right out of the box. Along with the two integrated 2.5 Gbps Gigabit Ethernet interfaces, allowing it a wide range of LAN port configurations for ultra-fast speed for connection to servers, workstations, or high-end gaming devices.
Get groundbreaking performance in both speed and wide-spectrum bandwidth for multi-streaming data access and reduce network latency for premium and time-sensitive internet services now!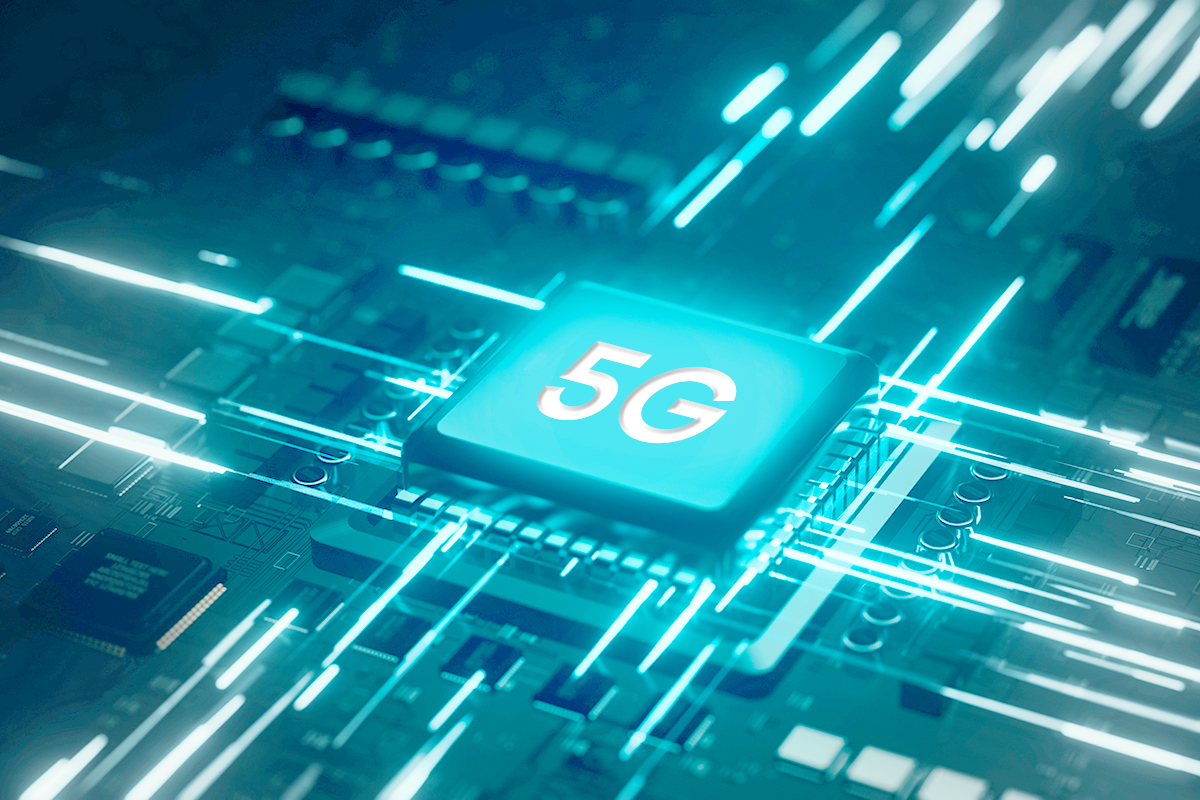 3.6 Gbps
Accelerate with WiFi 6
Fast and vast. When 5G meets WiFi 6, they can boost larger bandwidth and capacity than previous legacy solutions. The Nebula FWA510 offers speeds of up to 3.6 Gbps** on dual bands with the latest WiFi 6 (AX3600) standard. Nebula FWA510 can deliver an optimal seamless high-speed WiFi experience to 64 wireless devices simultaneously.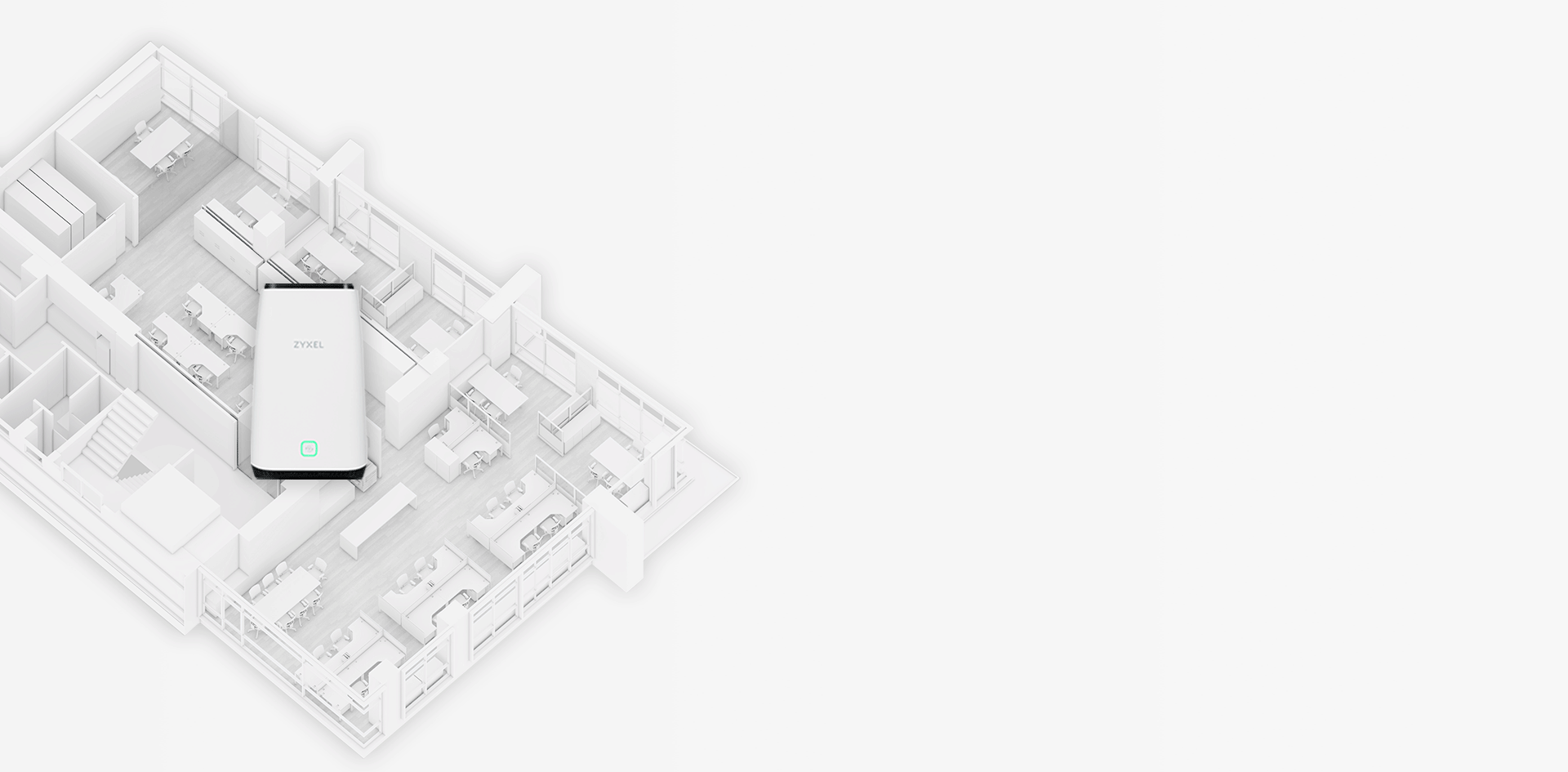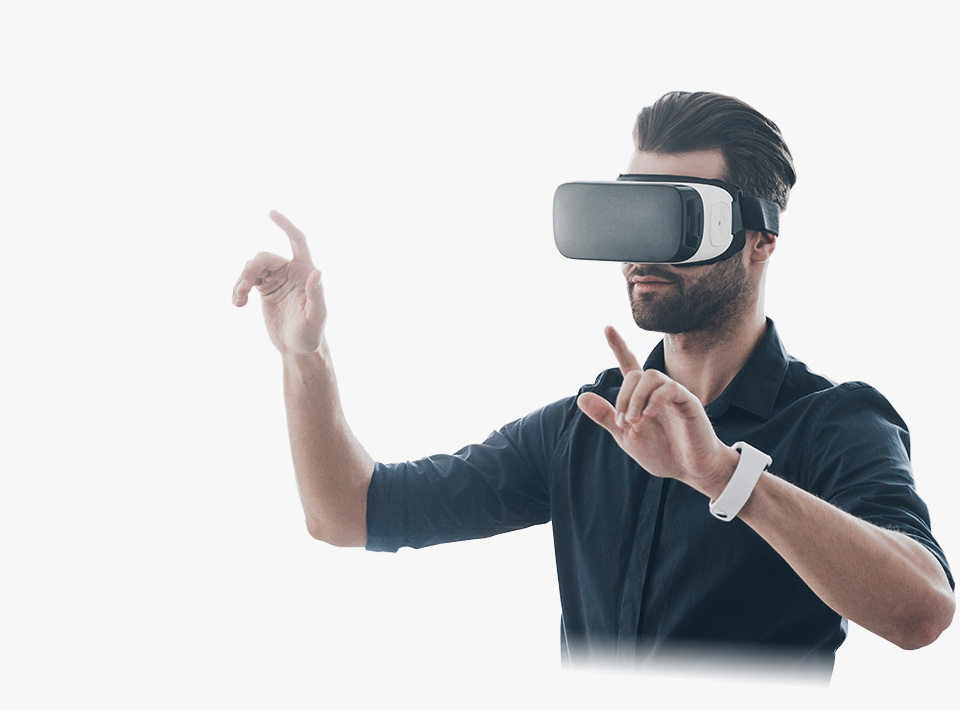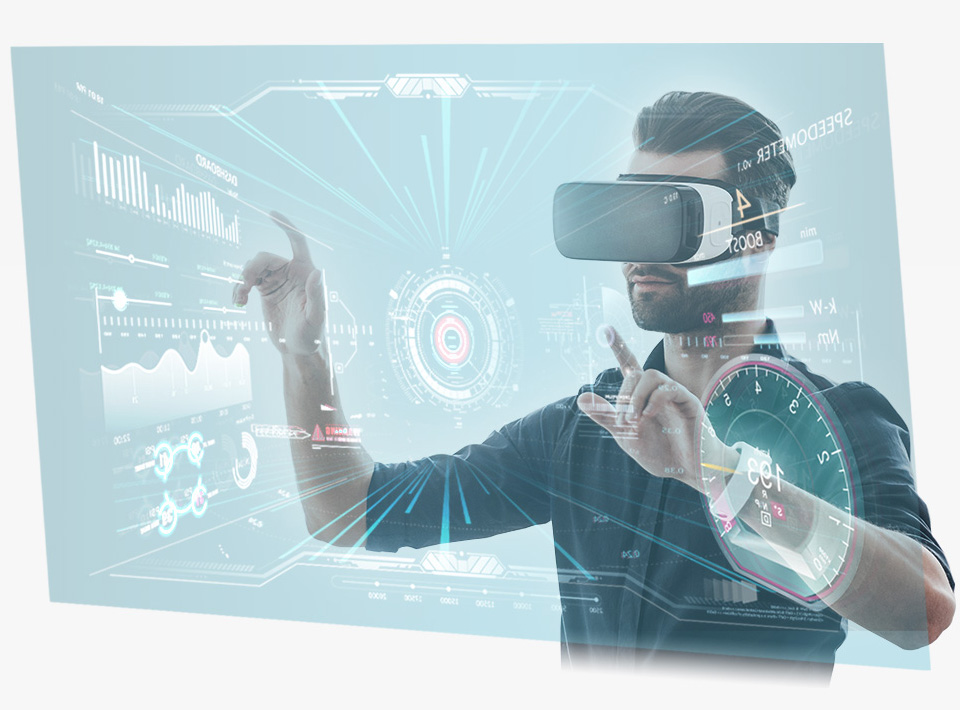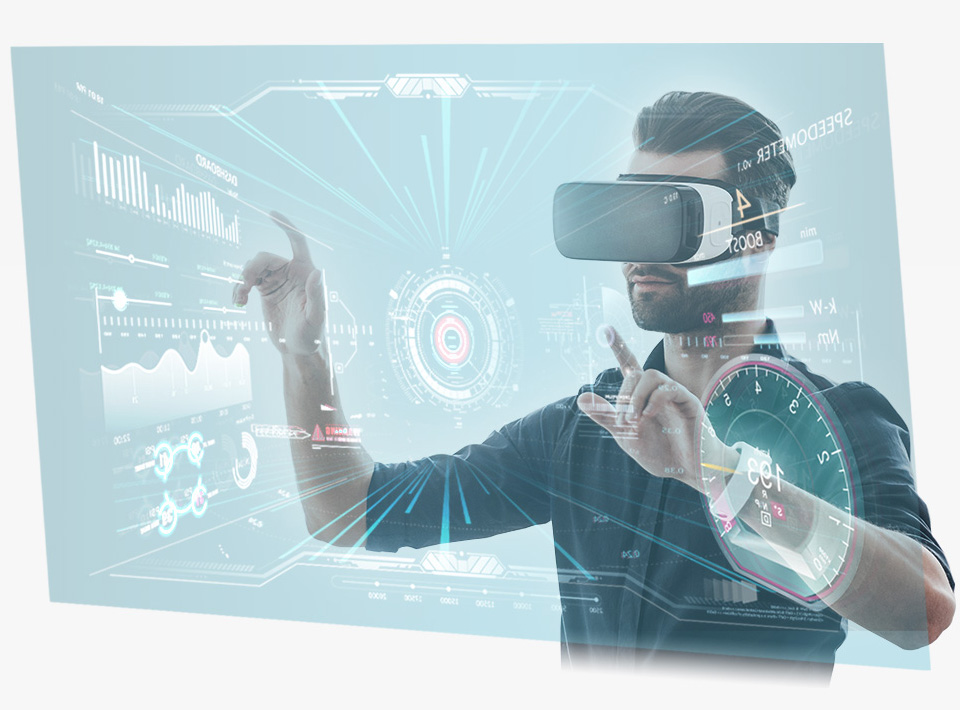 24/7
Non-stop Connectivity
Nebula FWA510 ensures that you'll have internet access even during a fixed line network outage with the WAN failover capability, which allows Nebula FWA510 to either serve as a primary or backup option for internet access according to your needs. It is equipped with four external TS9 antenna ports***, allowing you to improve mobile broadband reception when you are in a weak-signal area.
Strong and stable connection work together to give you the power and flexibility to achieve greater productivity!
Security
Without Compromise
Nebula FWA510 is deployed with simple yet essential security and protection functions to help you reduce the risk of falling a victim of data theft and sabotage.
Multiple SSIDs/hide SSIDs
Application-level firewall
NAT/NAPT firewall
LAN MAC filtering
DoS attack detection
IP filtering
WPA2 and WPA3
WLAN MAC filtering
URL filtering
SPI (Stateful Packet Inspection)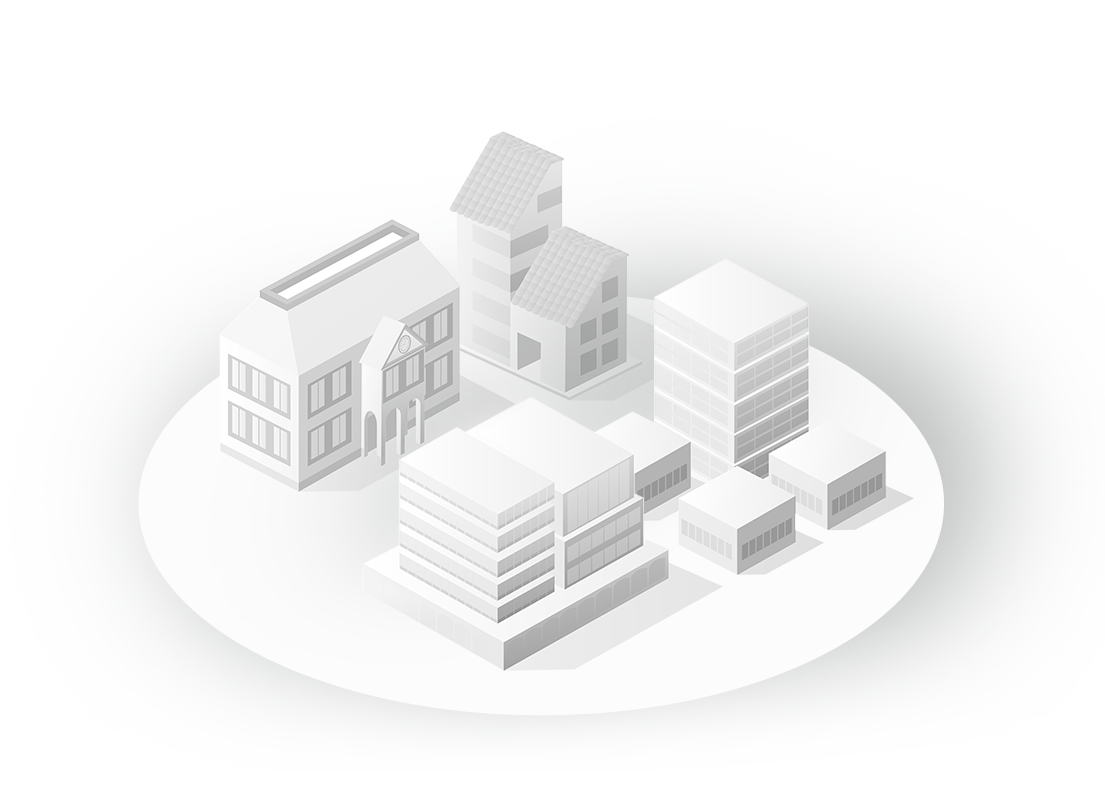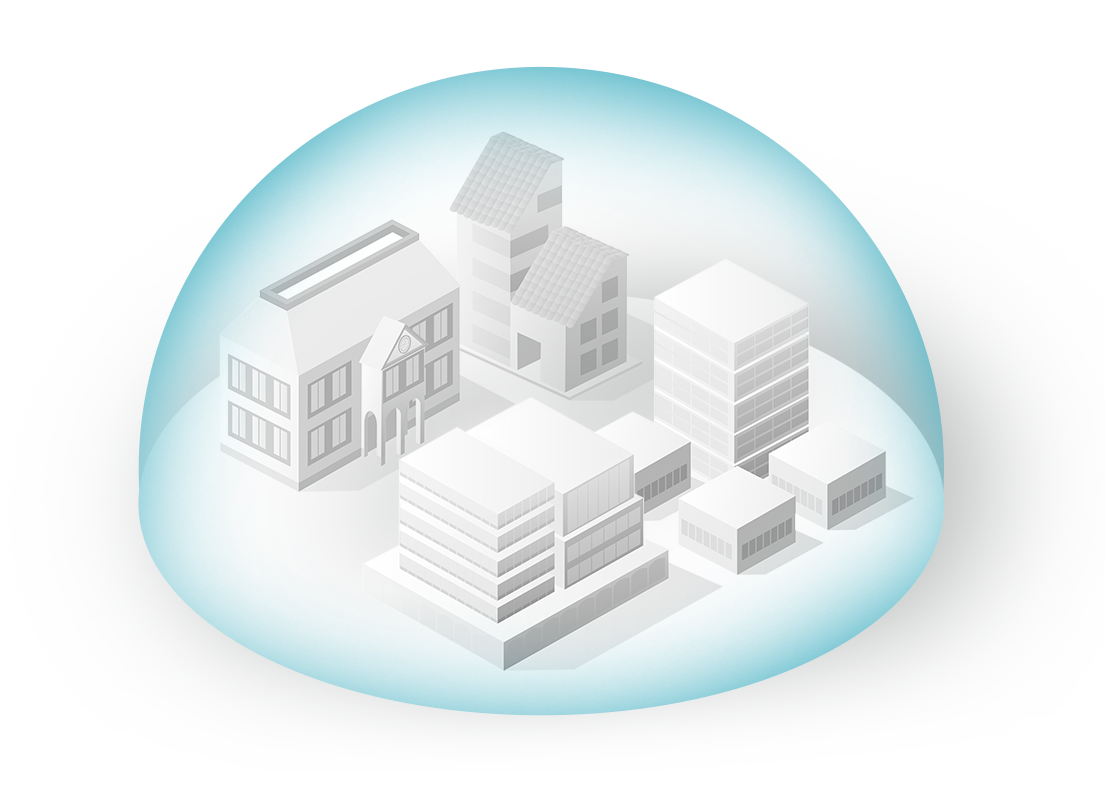 Zyxel Air
Network Management Just Got Easy
Our free and easy to use "Zyxel Air" mobile app provides you the assistance from device setup to routine management. Nebula FWA510's smooth, rubber exterior and discreet, sleek design make it both durable and stylish. Its plug-and-play capability, and intuitive LED indicators on the device makes your user experience more efficient and intelligent!
View Demo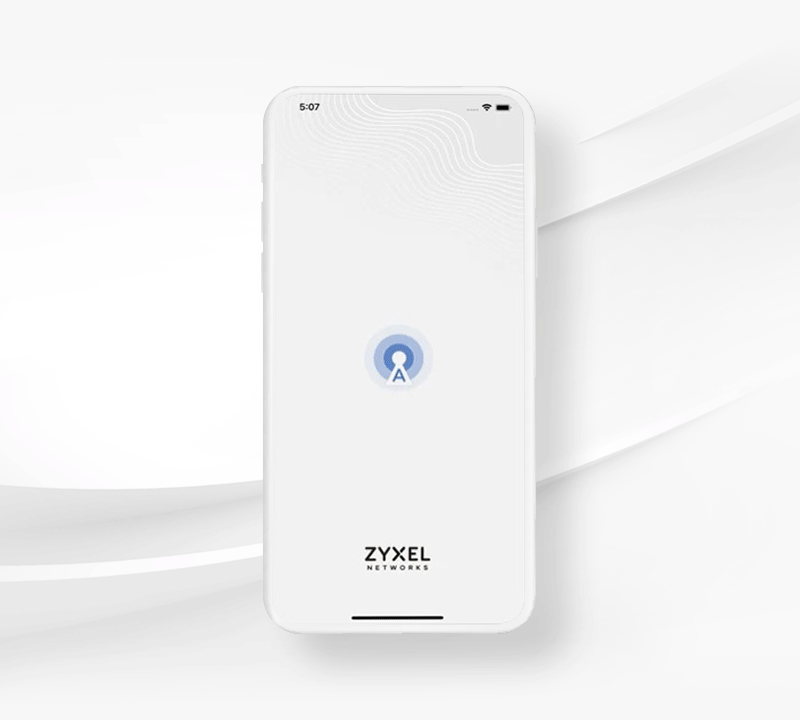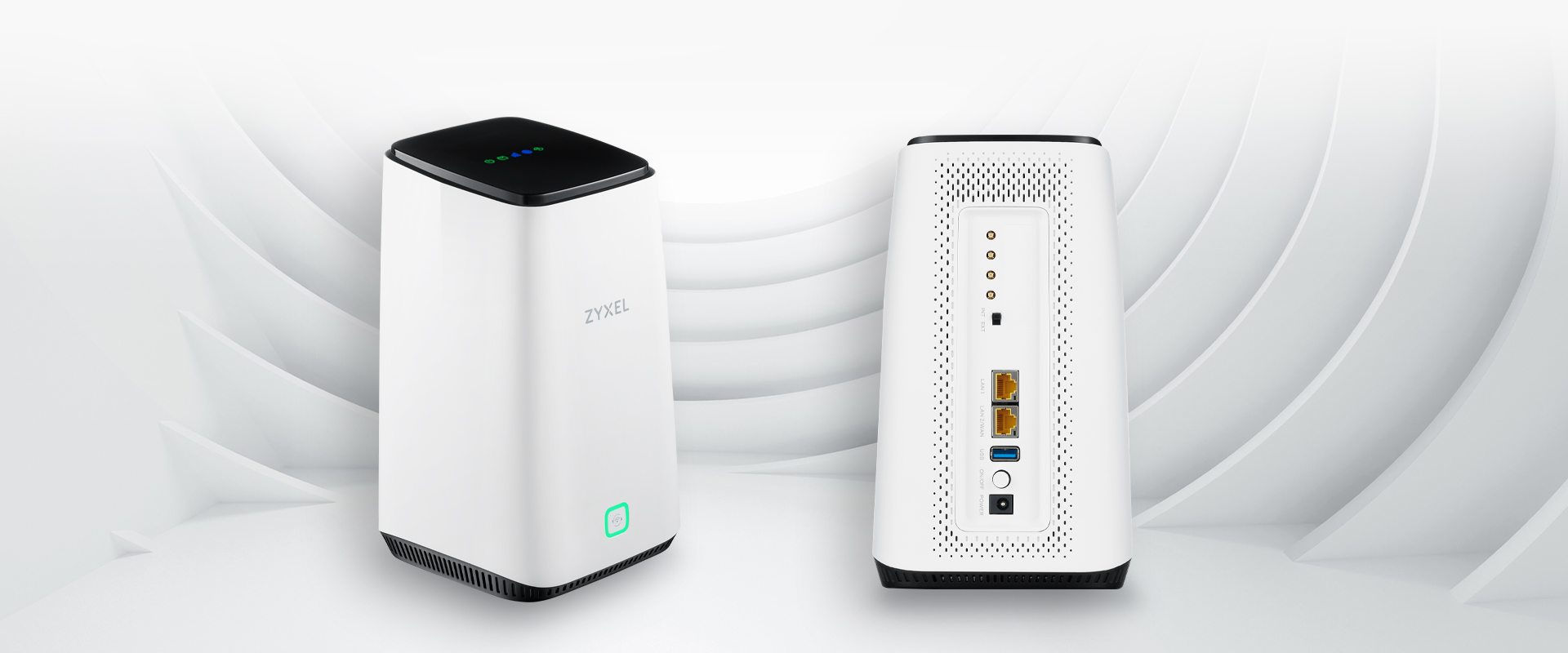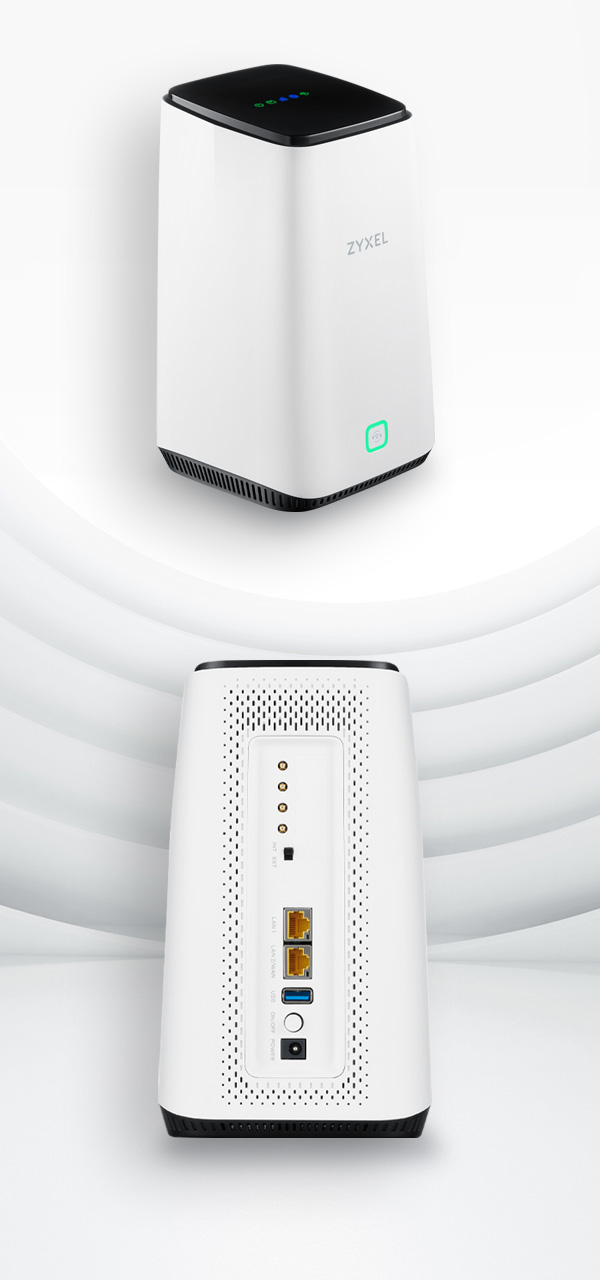 * The maximum data rate is a theoretical value. 5G wireless plan and coverage required. Speeds will vary. Check with your carrier for details. ** The maximum data rate is a theoretical value. The actual data rate depends on the network environment. *** The TS9 connectors support 698 - 4200 MHz frequency. **** All specifications are subject to change without notice.