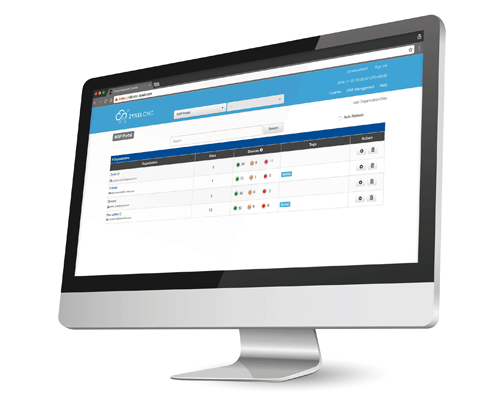 Easy and Flexible Management
No matter where you are, it's now easier than ever to manage networks on multiple sites through Zyxel CNC. Also, the multi-tenant architecture allows Zyxel CNC to manage customer networks with different privileges for more flexibility.
Automated Configurations and Alerts
Zyxel's CNC provides scheduled configuration backup and firmware upgrade to avoid network interruption. Also, it can send alert emails to administrators should any abnormality occur.
Pay As You Go
Zyxel CNC provides a scalable, flexible way to manage your networks via CNA and licenses. There are three tier-node (50/100/250) license types that can be purchased based on the amount of devices you manage.