Install and setup network devices easily
Add new devices and network mapping in a snap while the mobile app improves network installation and optimization process. The ZyXEL ONE Connect solution integrates all devices in smart homes. It's never been easier to enjoy a connected life.
ZyXEL ONE Connect simplifies Wi-Fi settings by synchronizing wireless devices connected to the home router. There's no need to turn on a computer or do redundant settings on each network device. Far more than a simple app or protocol, it changes how consumers enjoy new digital life experiences.

Manage home networks easily with mobile app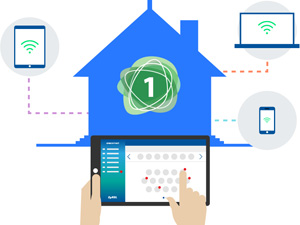 With ONE Connect app installed on smart phones or tablets, users can discover, customize and control devices with just a few swipes; they can also turn Wi-Fi function of home devices on/off, set time limitation easily and even upgrade firmware through notifications from the app.

Keep your home network healthy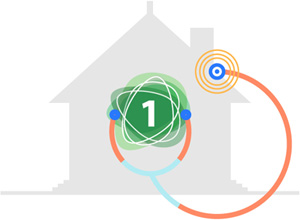 It's easy to track the home network status and devices in the living room or anywhere in the house by checking the network map provided by the ONE Connect tablet app. The Internet connection speed of devices or home routers can be measured to ensure quality of networking and broadband services. If any problem is found, reports generated by the app can be saved as reference or sent to the service provider/device manufacturers before calling for help.