Wherever you are, WiFi follows
NWA1123-AC PRO stylish outlook and extraordinary throughput
The Zyxel NWA1123-AC PRO 802.11ac Hybrid access point supports a combined data rate of up to 1.75Gbps. With Zyxel's innovative dual-optimized antenna design and commitment to "RF First" for high performance and reliable connections through design, the NWA1123-AC PRO delivers increased coverage and improved connection speeds for every client.
The NWA1123-AC PRO supports NebulaFlex, giving you the ability to easily switch between standalone and our license free Nebula cloud management, anytime, with a few simple clicks.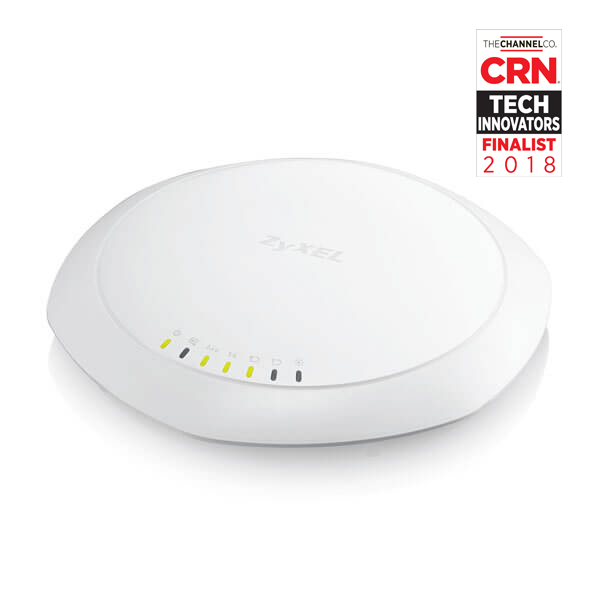 Best interior WiFi performance in style
Struggling between performance and environment cohesion when deploying business wireless APs is in past. The stylish exterior of NWA1123-AC PRO is suitable for any interior that not only outperforms but also blends into the interior better as well prevents equipment theft.
Built for Superior performance
The NWA1123-AC PRO is built with a dual-optimized antenna module, premium power amplifiers and low-noise elements to deliver superior wireless performance.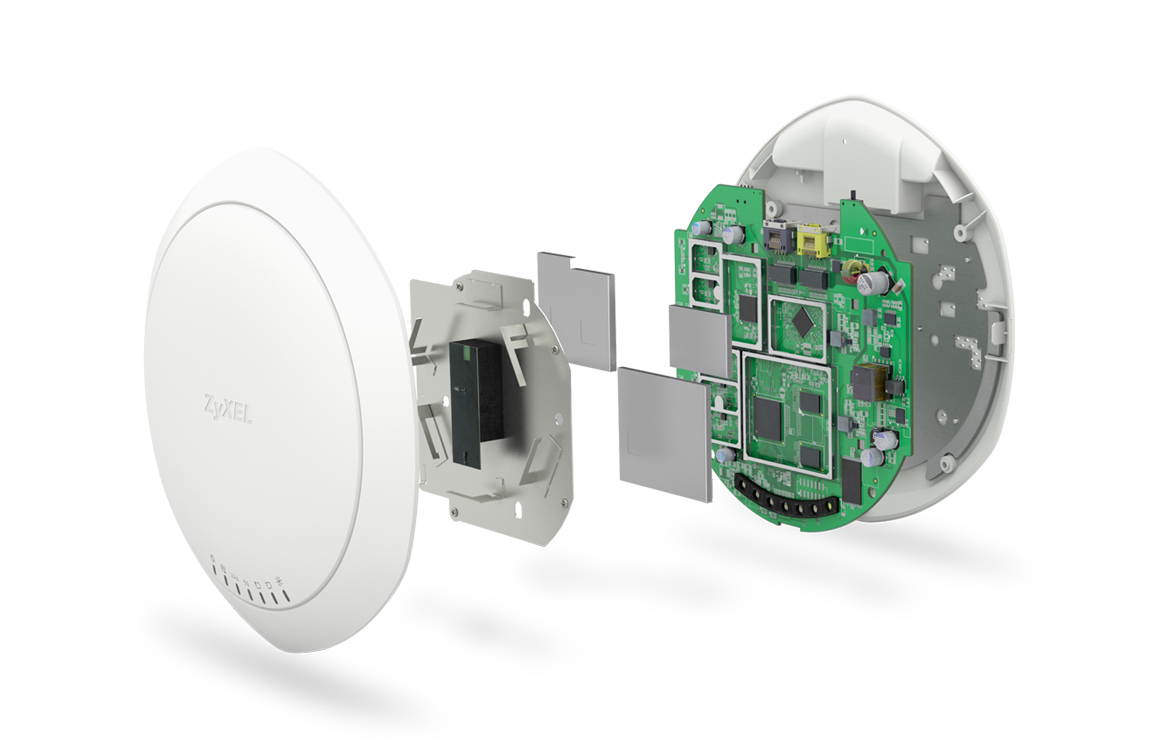 Setup and forget
The refreshed NWA1123-AC PRO features streamline controller-less deployment. Out of the box and finish three steps configuration with ZON then NWA1123-AC PRO capable of operating autonomously without extra computer or special management tool as well as allowing administrator easy monitor via any SNMP tool in hand, even not a networking expert can handle it easily.
Blending multi-operation flexibility with practical business features
NWA1123-AC PRO provides repeater/root-AP mode compatibility with Zyxel Unified Pro and Unified APs, that users can extend wireless connectivity via enterprise grade WDS to difficult cabling locations without the bother of troublesome cabling. Also, as an ideal solution, NWA1123-AC PRO offers an array of practical features like multiple SSID and solid WiFi security.
Manage it your way!
The NWA1123-AC PRO with NebulaFlex offers the flexible manageability for you to freely choose between the device's local web interface or onboarding to our super easy Nebula cloud management interface that you never need to worry about forgetting the IP address or lost account and password whatsoever.
Anytime, Anywhere with

Nebula Mobile App
Easy device onboarding with QR code scan & installation wizard
Network and device status at a glance
WiFi sharing via QR code or mobile messaging apps
Network client access control
Live troubleshooting tools
Push notifications for abnormal network events