As one of world's leading Internet product and solution providers, Zyxel's vision is: "Make the World Connect."

People enjoy innovation and inspiration from all walks of life, day in and day out, thanks to new milestones and accomplishments from technology breakthroughs. As the Internet becomes more important, the world is now more transparent as communications stay efficient and intimate despite time and distance. People can freely socialize, communicate, inspire and motivate each other. That's why we at ZyXEL envision a world where connectivity makes sense for things, organizations and people.
We commit to providing future-proven, leading-edge Internet-enabled networking products and solutions to empower our customers with IP accessibility and connectivity now and in the future - from networking infrastructures to systems, central office equipment to consumer premise products, fixed lines to wireless, on the horizon to the cloud space to meet business and personal needs. With a strong legacy in design and development of networking technologies and a ceaseless drive to innovate, ZyXEL strives to pass on newer, better products and solutions to customers. We keep looking forward while staying true to our heritage of outstanding product performance and quality customer service. We never compromise on our mission to fulfill promises and brand vision.
ZyXEL offers wide-ranging solutions featuring not only state-of-the-art broadband technologies but also digital application-driven engineering specifications. Telecommunication and Internet service providers can accordingly offer derived value-added digital services to their customers for higher satisfaction and loyalty for long-term business growth. Business customers can benefit from strengthened collaboration and communication efficiency as well as employee productivity gains through the performance-intensive integrated network architectures equipped with ZyXEL's exceptional commercial networking solutions. Home users can enjoy a variety of high-definition multimedia applications through in-home connectivity powered by Internet-based digital solutions. All these possibilities can be realized with Internet-bonded accessibility and connectivity made available seamlessly.
Partners are keys to our business success. In collaboration with our valuable partners across a variety of regions, ZyXEL is able to offer better service to our customers with efficiency and responsiveness; with this customer-centric and, service-driven principle, we aim to make the Internet more meaningful to people and the world through ubiquitous connections.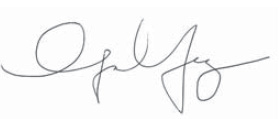 Gordon Yang