ZyXEL Upgrades College Wireless Access for Better Learning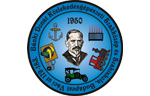 Background
The school celebrated its 50th anniversary in year 2000. In the past few years it has operated as a so called complex institution including high school and technical college. Today it is one of the most successful educational technical institute, an excellent and large training center for the automobile industry. The school is located in XIII. District, Budapest, on the Vaci street surrounded by worldwide well known car companies and dealers. The current campus opened its gates in 1963 for the young generation who choose to be a professional automotive repair. During its operation the school aimed to be the best in vocational training and provided demanding theoretical and practical education and educational work on a high quality. As a result they became reliable partners for the automotive-related organizations, and the students were honored as professionals in many areas of the technical and economic life - often as leaders - representing their school.
Challenge
Upgrade to wireless network that is capable of handling large volumes of teachers accessing the newly introduced e-registry service and the Internet regardless of their position within the campus buildings. The structure and special location of buildings presented difficulties. Thick walls, narrow sites and radio noise caused by surrounding networks requested carefully planned wireless network solution with optimal number of Access Points deployed. General requirements towards the offered and deployed solution included ease of use, advanced management features and scalability. Furthermore, the deployed solution had to handle the problem of alien APs and provide reserves for planned extension to the student, too. As the installation took place during school-time of the year an easy to deploy solution was needed with the least disturbance for students and teachers during installation. Certainly, the school needed an infrastructure where the wireless Internet experience doesn't depend on the place and the building the client is.

To suit these needs one of the preconditions was to use the latest N wireless technology also supporting Power Over Ethernet. The school has several buildings and they wanted to provide the same wireless Internet experience wherever a teacher is. ZyXEL reseller partner Cyber Systems Ltd. offered and deployed a centrally managed wireless network with WLAN controller using ZyXEL NWA-3000 series hybrid access points. Utilizing the hybrid access point solution a centrally managed wireless network was deployed that supports roaming functions - for cases when the client device is moving. Relying on to the automatic channel selection function the interference between close APs and nearby systems is also eliminated.

During installation new Cat6 UTP endpoints were created for Access Points, too. The deployed Wireless LAN Access Points 3000 Series meets the security and high availability demanded by enterprises as all communications between the hybrid AP and managed AP are performed in a secured tunnel.

Benefit
With the latest N wireless technology solution users can now easily access the resources they need online, rather than waiting for a computer to become available or a web page to load.
Back to Success Stories