Bine ai venit în sala de conferință ZyXEL. În această secțiune poți afla noutăți despre ultimele evenimente, produse sau anunțuri emise de către ZyXEL și subsidiarele sale internaționale.
NBG5615 – new dual-band router from ZyXEL
6.6.2013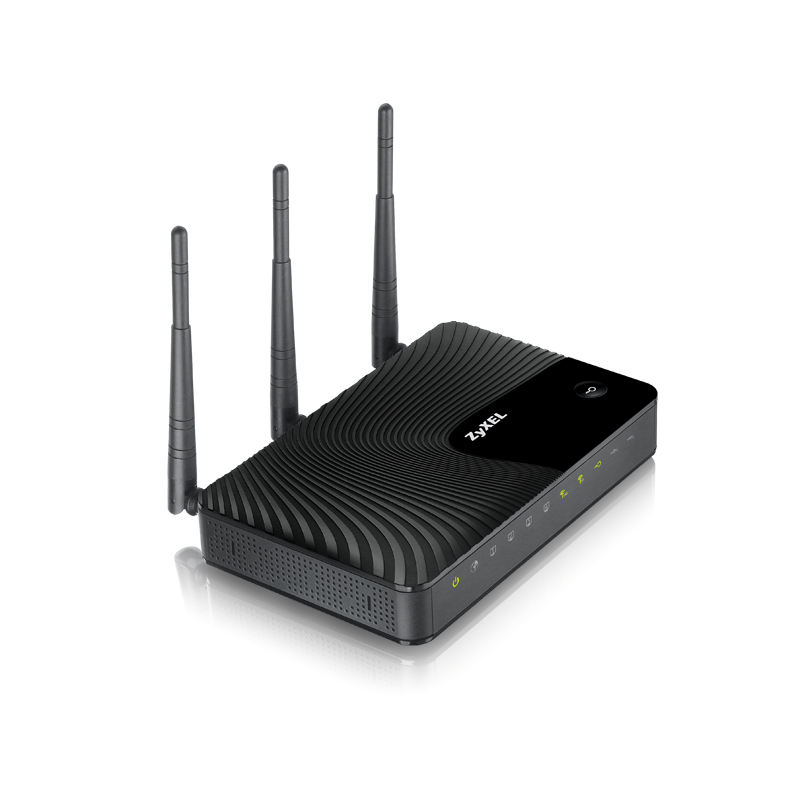 A new ZyXEL router is a high-tech device with a built-in DLNA media server which optimises HD multimedia streaming. Thanks to its three antennas and two bands supporting, the NBG5615 features bit rate up to 750 Mb/s and provides high quality of transferring many HD media simultaneously.
The NBG5615 is a high-tech router for the demanding home users. It supports two bands - 2.4 GHz and 5 GHz - and therefore it is able to transfer data at speed of 300 Mb/s (2.4 GHz) and 450 Mb/s (5 GHz), respectively. The high-tech QoS and band management functions guarantee stability and reliability of connection for many devices working in a home network. The router features also a unique NetUSB function thanks to which it may share devices connected to a USB port in the network. The ZyXEL NBG5615 is an efficient network device intended for multimedia data streaming, such as during playing HD video/audio files, on-line games, downloading and reviewing multimedia
on the web as well as sharing files through the built-in FTP/SMB/CIFS server.
Special design
The ZyXEL NBG5615 is characterised by a special design consisting of three dual-frequency antennas supporting MIMO technology. The router uses an intelligent SmartRange antenna technology providing an optimal signal range. Its signal may be easily accessible in different rooms throughout the house. Additionally, the device features four Gigabit Ethernet ports enabling connection with the multimedia servers, players, etc. at speed up to 10 times larger in comparison to the standard Ethernet networks.
Safe Internet for guests and the advanced operating functions
The NBG5615 allows separating a wireless network for the guests. Therefore, not only the family members may use the multimedia streams, but also the guests who are granted only an access to the websites, without compromising the privacy of the network as well as the files and devices contained in this network.
The router features the high-tech configuration functions and 64/128-bit WEP, WPA, WPA2, WPA-PSK and WPA2-PSK securities as well as SPI Firewall. The WiFi access is controlled by the hardware function of enabling and disabling the radio module and the schedule of the wireless network operation.

Availability
Router ZyXEL NBG5615 may be purchased through: AB, Action, eD'system and RRC. The recommended price for an end user is EUR 111 (ca. PLN 450), VAT excluded.