Zyxel welcomes six APs into Nebula's feature-infused cloud family
With an ever-expanding tool box and more supported devices, Nebula has never been better for SMBs and MSPs
Hsinchu, Taiwan, 25 June 2019—Zyxel has just unveiled the latest version of Nebula, the groundbreaking network solution designed to bring the limitless potential of the cloud to the business ventures of the future. With beefed-up features and a growing family of compatible devices, the network innovator's cloud service continues to stand out in an increasingly competitive market.
A feature set that evolves
Customer-centric at heart, Zyxel has always been devoted to ensuring its users have the most advanced technology. This is why the Nebula team has made it a priority to constantly refine and expand the cloud service's already impressive tool box.
This release showcases the following new key features:
• Wireless health monitor to automatically analyze and optimize the performance of connected access point1
• Facebook WiFi for businesses that want to use the social media portal to connect with guest users and increase marketing possibilitie2
Nebula's wireless health monitor goes above and beyond competitive offerings, which typically do little more than summarize access point performance. "Simply informing administrators that an AP is struggling may be helpful, but doesn't actually resolve the underlying problem. This is where some competing cloud services fall short," said Crowley Wu, VP of Zyxel's Networking SBU. "Nebula's monitoring feature works behind the scenes to identify and optimize underperforming APs, saving businesses both time and money."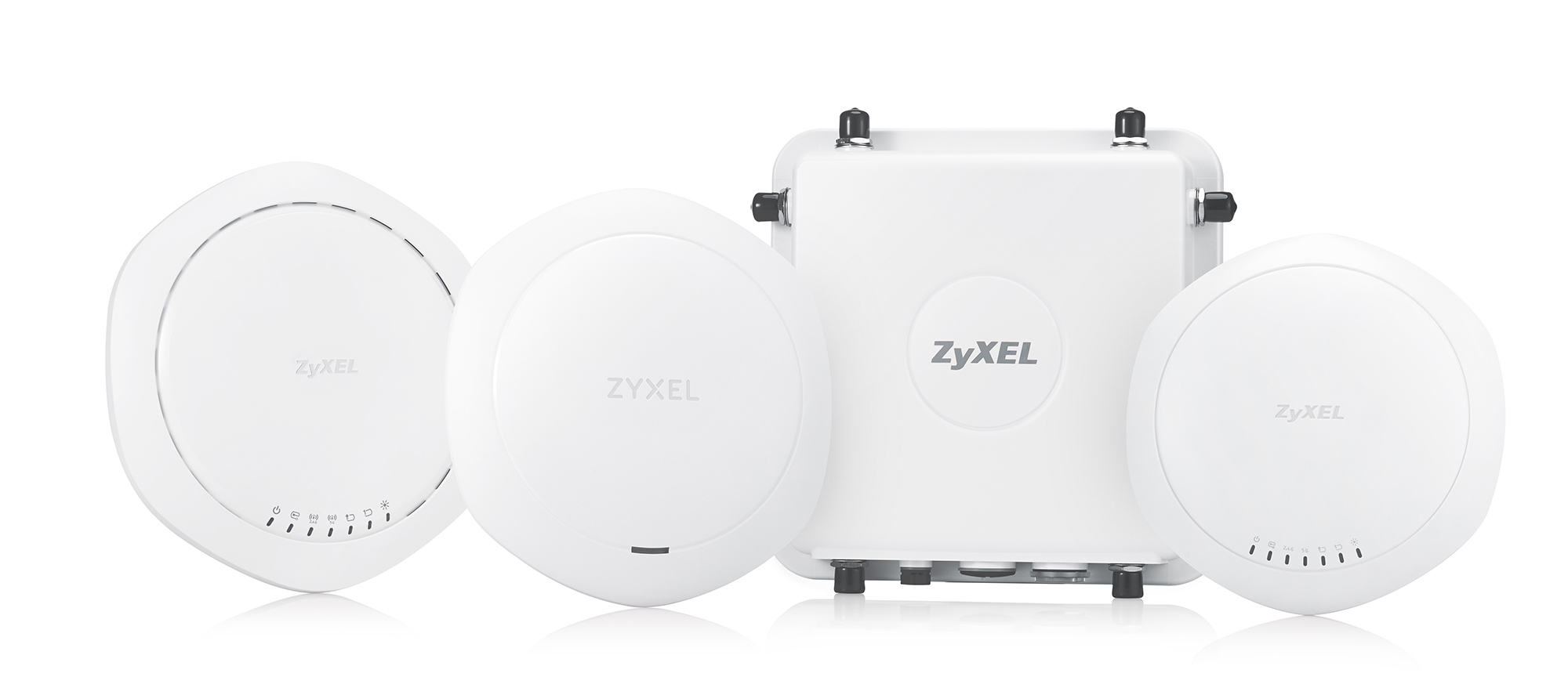 With an infusion of features and even more compatible devices, Nebula is ready to empower.
The convenience doesn't stop there. The integration of Facebook WiFi into Nebula's captive portal options gives businesses large and small an array of powerful analytic and marketing tools. And since guests can use their existing social media credentials to connect, they won't have to wander around asking for the password.
A large network family is a happy family
Zyxel has expanded the Nebula portfolio yet again. With the welcome addition of six access points from the WAC6100 and WAC6500 series3, including the latter's outdoor models, the cloud family has grown to 34 devices. Each of the NebulaFlex Pro APs comes with a year-long subscription to the Professional Pack license, giving both new and existing users more than just a taste of all the benefits Nebula has to offer.
"The one-year license is a great opportunity to get to know and appreciate the full scope of Zyxel's cloud services," Wu said. "For those already using these APs—or any NebulaFlex Pro device—the complimentary upgrade is an extra bonus."
The APs will also have tri-mode management functionality, giving users the freedom to switch between standalone, controller-managed, and Nebula cloud-managed modes.
With even more features being developed and additional updates right around the corner, Zyxel Nebula will continue to be the go-to network solution for businesses looking to experience the boundless possibilities of the cloud.
For more information about Zyxel Nebula, please visit: https://www.zyxel.com/nebula
Experience Nebula in real time via Zyxel's Nebula landing page: https://nebula.zyxel.com
1 Only offered to the following devices with Professional Pack license: NWA1123-AC HD, NWA1302-AC, NWA5123-AC HD, WAC6303D-S.
2 Only offered with Professional Pack license.
3 WAC6103D-I, WAC6502D-E, WAC6502D-S, WAC6503D-S, WAC6552D-S, and WAC6553D-E.
About Zyxel
Focused on innovation and customer-centric technology and service, Zyxel has been connecting people to the Internet for nearly 30 years. Our ability to adapt and innovate with networking technology places us at the forefront of the drive to create connectivity for telcos and service providers, businesses and home users.
Zyxel is a global force in today's communications market with an unrivalled track record, including:
- 1,500 passionate associates worldwide
- 100 million devices creating global connections
- 700,000 businesses working smarter with Zyxel solutions
- 150 global markets served
Today, Zyxel is building the networks of tomorrow, unlocking potential, and meeting the needs of the modern workplace — powering people at work, life, and play. Zyxel, Your Networking Ally.