Zyxel introduces mesh WiFi solution tailored to younger users
With the smallest mesh node of its kind, Multy U exudes personality and aims to please with hassle-free setup and management
Hsinchu, Taiwan, 16 January 2019—Zyxel Communications today announced Multy U, an unprecedentedly compact and easy-to-use mesh solution designed for younger users—a demographic that is yet to widely adopt mesh networking.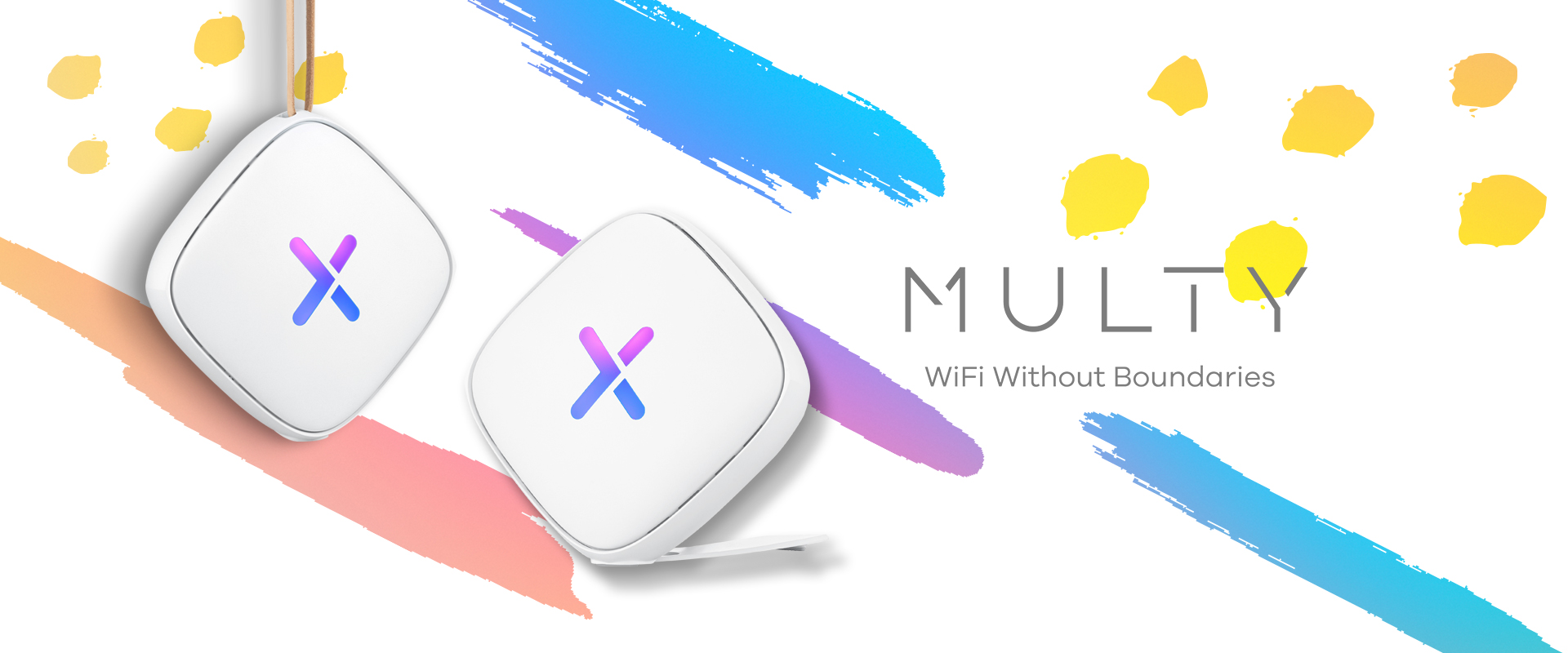 "Until now, mesh networking has been marketed mainly to enterprises and families in large houses. Young people and others living in small, single-story homes are yet to really benefit from the technology and the seamless roaming it offers," said Bill Su, senior AVP of Zyxel's Smart Living SBU.
"Younger consumers have different priorities when it comes to tech and networking devices; they place greater value on speed and design. Multy U is tailored specifically for them, from its simple, streamlined app-based setup to its smart LED display and minimalist deployment options."
Big power in a small package
Out of the box, Multy U's compact build is immediately noticeable. Weighing 310 grams, each node is 12.3 x 12.3 cm and only 3 cm thick, making it the smallest tri-band mesh solution on the market. This size and its smooth, ceramic-like aesthetic are particularly appealing to those put off by the thought of unsightly, oversized nodes in their home.
Though small, Multy U packs a powerful punch. While many mesh solutions are dual-band, Multy U is tri-band, using 2.4 and 5 GHz bands plus an additional 5 GHz band dedicated for backhaul traffic. The six internal antennas can send and receive data at speeds of up to 866 Mbps across 2,000 square feet per node while handling up to 128 devices without inducing lag.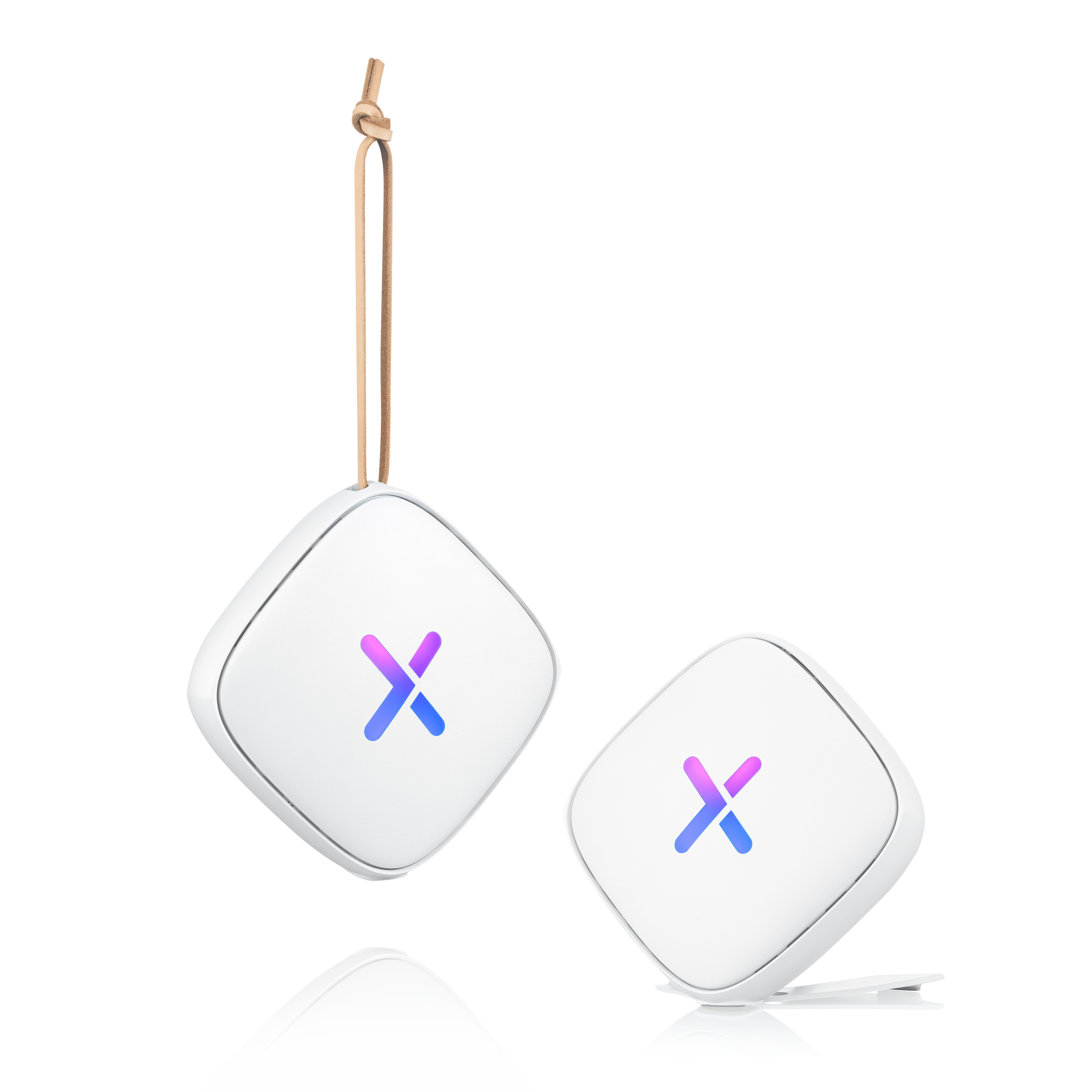 Besides its size, another notable departure design-wise from conventional mesh solutions is Multy U's LED. The display is functional as well as stylish, with its colors changing to reflect the network's status. It can be turned off in an instant by a switch on the node itself or via the Multy U app.
A mesh node made for hanging out
Packaged with every node are two elegant deployment options, each of which takes less than a minute to set up. The first is a small, chic, caramel brown leather strap that leverages Multy U's light weight by letting it be hung anywhere from a hat rack to a picture hook. The second is a sturdy stand that pops out of Multy U's base and locks in place with built-in magnets.
"Our starting point for Multy U was asking 'How would a young user want this to work?' That's how we arrived at the mounting options, and it also shaped how Multy U's mesh network is managed," Su said. "This demographic is tech-savvy, but they still strongly prefer products that are intuitive and straightforward to set up and control."
For those times when users have no free hands or simply want to relax and get a movie streaming with as little effort as possible, they can control their network with voice commands thanks to Multy U's support for Amazon Alexa.
Multy U networks is managed via an app available for iOS and Android devices. In addition to key functions such as intuitive graphically guided installation, it can be used to, among other things, run speed tests (handy for diagnosing problems), set notifications for when new devices join the network (with the options to allow or block them), perform remote management, enable a guest WiFi network, and receive in-app tech support.
For more information, visit: https://www.zyxel.com/products_services/AC2100-Tri-Band-WiFi-System-Multy-U/
About Zyxel Communications
Focused on innovation and customer-centric technology and service, Zyxel Communications has been connecting people to the Internet for nearly 30 years. Our ability to adapt and innovate with networking technology places us at the forefront of the drive to create connectivity for telcos and service providers as well as businesses and home users.
Zyxel is a global force in today's communications market with an unrivalled international presence that includes:
- 150 markets served
- 1,500 passionate associates
- 700,000 businesses working smarter with Zyxel solutions
- 100 million devices creating global connections
Today, Zyxel is building the networks of tomorrow, unlocking potential, and meeting the needs of the modern workplace—powering people at work, play, and life.
Zyxel, Your Networking Ally.