Strength in security sees Zyxel achieve multiple accolades at the Taiwan Excellence Awards
2020 marks 15 years at the top for Zyxel's innovative and robust networking solutions
Hsinchu, Taiwan, 27 November 2019 — For the 15th consecutive year, Zyxel's networking solutions have been recognized for their outstanding innovative and creative qualities by the Taiwan Excellence Awards. Four Zyxel products have been selected to receive the award – more than any other networking companies in Taiwan this year.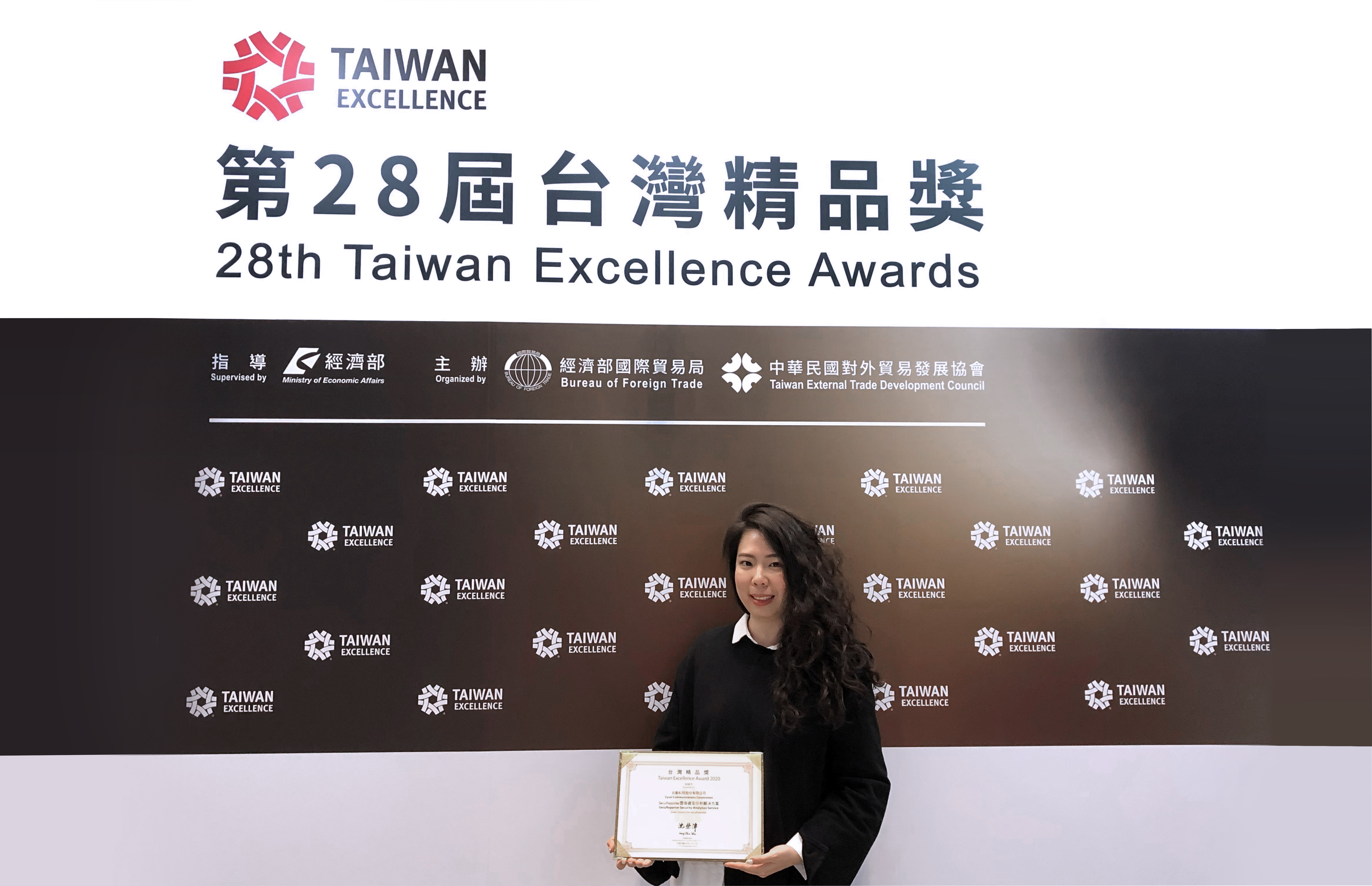 Ms. Judy Hu, Product Marketing Manager of Zyxel's Smart Living Business Unit received the awards on behalf of Zyxel
With the growing cyber threat landscape a real concern for businesses and individuals alike, Zyxel's product range is designed to simplify and bolster networking defences and controls – no matter what your IT security skill level.
The four products recognized this year all focus on helping users improve the management of their networks and devices. They ensure users can stay protected against evolving cyber threats and continue to adopt new and innovative applications for work or home.
The Zyxel SecuReporter is a cloud-based intelligent analytics and reporting service, which provides network administrators with a centralized view of network activities and potential threats across the entire network. IT professionals can use the service to track emerging targeted attack trends and produce customized reports, to make proactive decisions based on up-to-date threat intelligence and in-depth insight.
For home users and small businesses, Zyxel's AiShield security service is an AI-driven, cloud-based security database. It helps protect networks and digital assets against a wide range of current and evolving cyber-attacks, including malware, ransomware and phishing attacks.
To extend the reach and capabilities of home networks, the recently launched Zyxel PLA6456 G.hn 2400 Mbps Wave 2 Powerline Adapter helps users take advantage of the latest networking standard for extended data streaming speeds and greater reliability. In a world where streaming 8K content and data-heavy gaming platforms is becoming the norm, the pass-thru gigabit adapter helps home users to easily extend internet access points throughout their home, providing improved coverage and speeds of up to 2400Mbps through existing plug sockets.
As well as extending network coverage for home users, Zyxel also helps parents to ensure access to the internet remains secure for the whole family. The Armor G1 multi-gigabit security and parental control WiFi router (NBG6818) provides this peace of mind by offering not only speed but robust security for all devices connected to the network. Premium WiFi performance with 5G 8x8 eFEM and antenna design is accompanied by cybersecurity features and parental control options.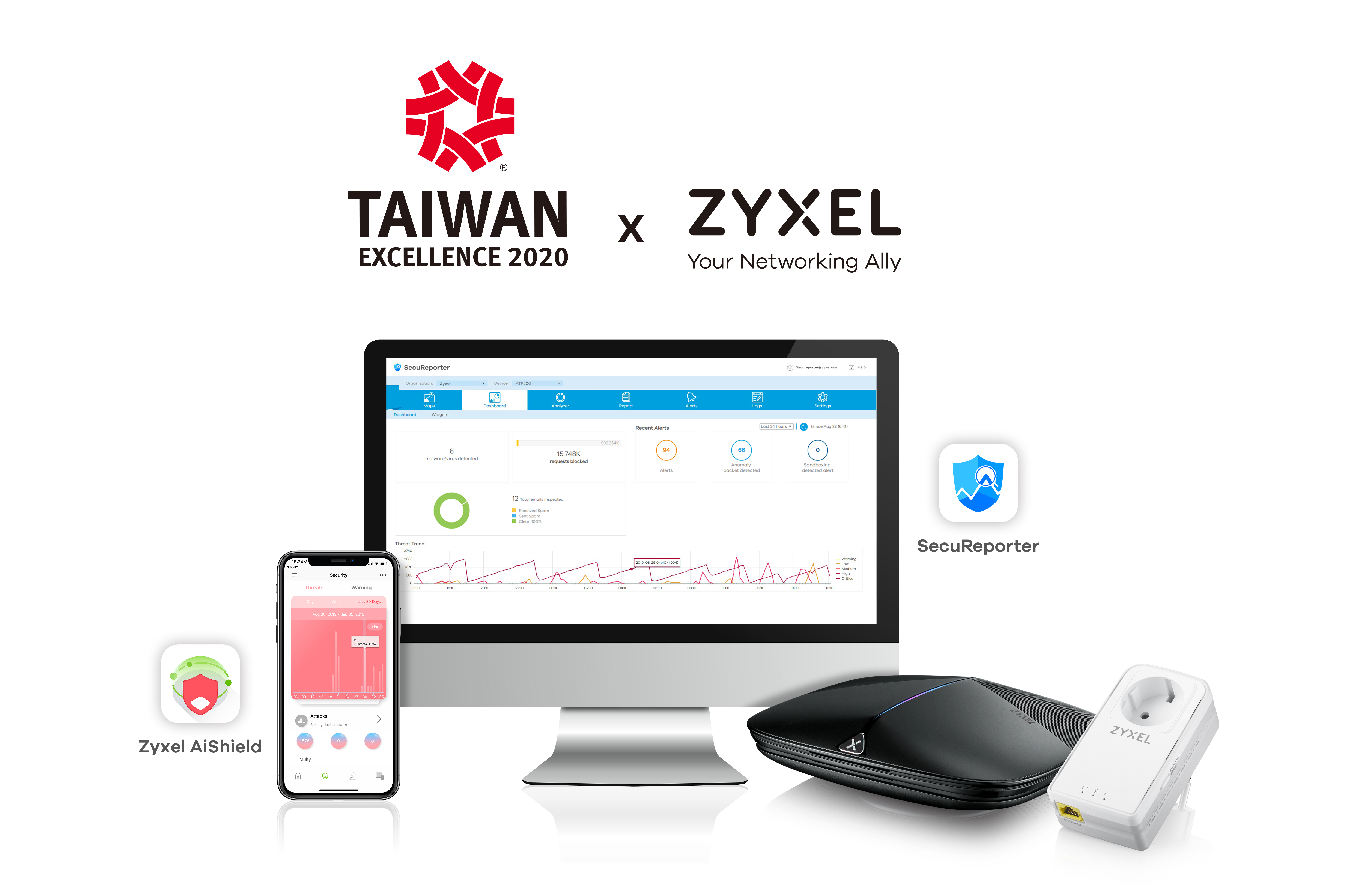 The Taiwan Excellence Awards were established by the Ministry of Economic Affairs in 1993 and recognise products developed in the region that offer 'innovative value'. Entries are judged on their achievement in R&D, design, quality and marketing. For more information about Zyxel's product range please visit www.zyxel.com
About Zyxel Networks
Focused on innovation and customer-centric technology and service, Zyxel has been connecting people to the Internet for over 30 years. Our ability to adapt and innovate with networking technology places us at the forefront of the drive to create connectivity for businesses and home users.
Zyxel is a global force in today's communications market with an unrivalled track record, including:
- 150 markets served
- 700,000 businesses working smarter with Zyxel solutions
- 100 million devices creating global connections
Today, Zyxel is building the networks of tomorrow, unlocking potential, and meeting the needs of the modern workplace — powering people at work, life, and play.
Zyxel, Your Networking Ally.