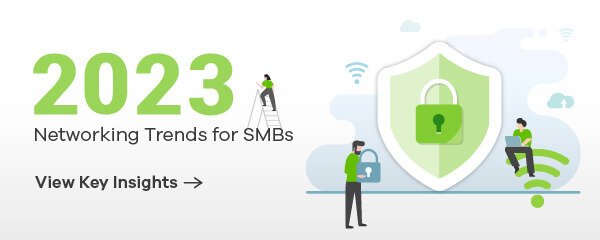 What awaits the networking industry in 2023? Here's a sneak peek: WiFi 6 taking the throne as wireless royalty and organizations playing catch-up in cybersecurity. Take a deep dive into these 2 big trends and how they can help your business.

Hey now, we're an All-Star! Zyxel Networks has been named a ChannelPro SMB All-Star in the U.S. because our MG-105 and MG-108 switches give SMBs an affordable way to utilize the 2.5GBase-T Standard's game-changing speeds.

Every company is unique, but they share one universal truth: bad networking is bad for business. We've compiled stories from diverse industries for a first-hand look at how easing IT pain points can unlock growth.