Zyxel's Nebula SD-WAN achieves bandwidth breakthrough for SMBs
In addition to delivering a nearly 20-fold increase in speed, Zyxel's Nebula SD-WAN boasts a comprehensive, user-friendly feature set
Hsinchu, Taiwan, 25 March 2019—Zyxel Communications announces today that its Nebula SD-WAN solution now offers explosive throughput that will transform site-to-site communication for SMBs. Instead of having to wait hours to transfer vital data from headquarters to branch offices, businesses can now accomplish such mission-critical tasks in a matter of minutes.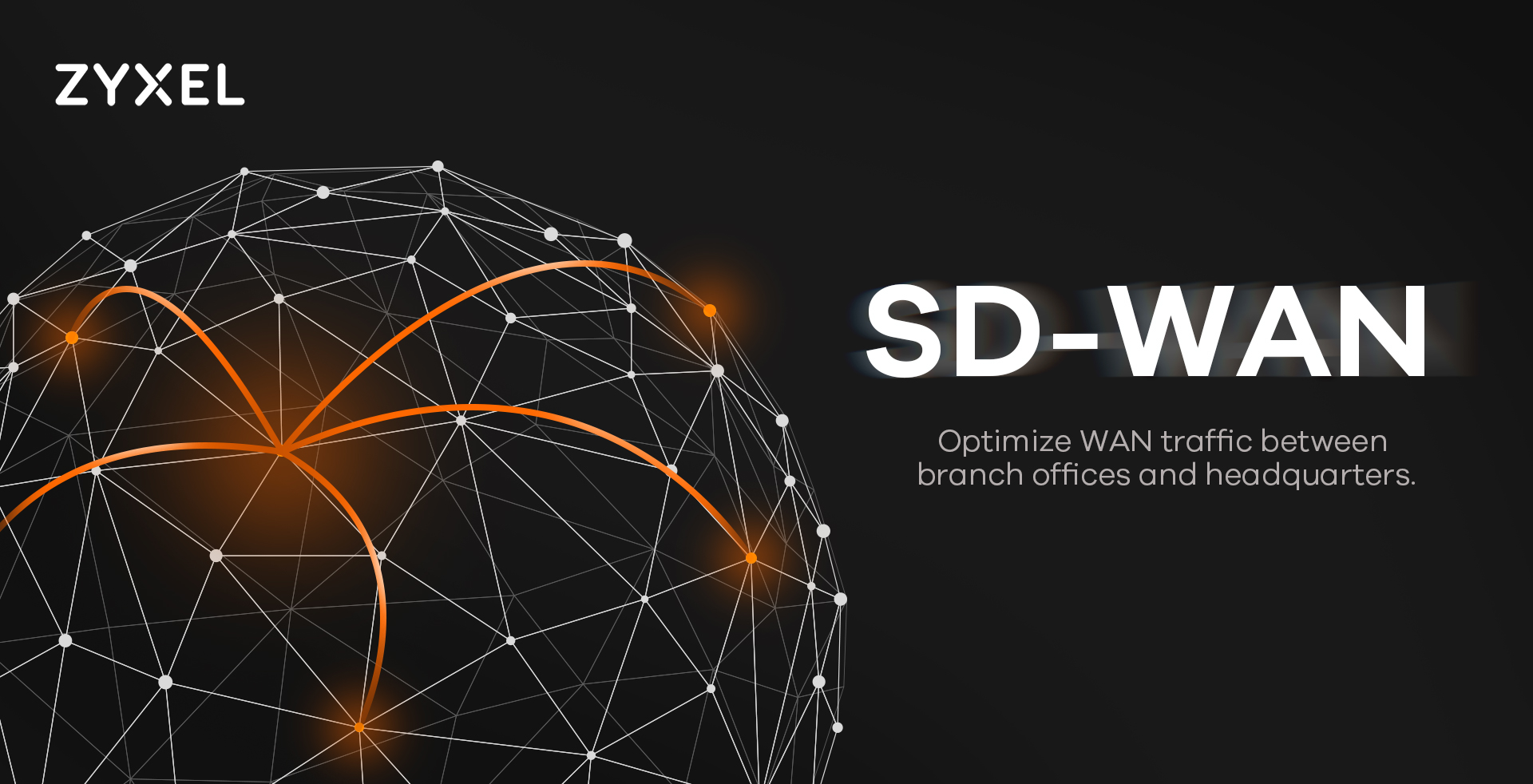 This game-changing, time-saving achievement—a nearly twenty-fold increase in speed when compared with a non-optimized connection—is the result of Zyxel's persistent efforts to refine optimization design and enhance aggregation capabilities. The fleet footed solution also provides invaluable, user-friendly features like auto VPN and self-service maintenance for quick, effortless management. And with an array of upgraded security components, the Nebula SD-WAN will continue to keep sensitive data safe and sound.
Unprecedented speed for SMBs
"The Nebula SD-WAN's performance was more than impressive," stated Inchen Lin, AVP of Zyxel's SD-WAN Business Center, when asked about a series of recent client deployments that confirmed the throughput gains. "A non-optimized, two-gigabit data transfer from Taiwan to Germany had been in excess of three hours. Now, thanks to our team's tireless work, it's under 10 minutes. Since many SMBs require site-to-site transfers considerably larger than two gigabits, we believe that our optimization is more than just a perk—it's a necessity."
This level of speed—which until now has not been available in the SMB market—can primarily be attributed to the fine-tuning of features like TCP acceleration, latency migration, and packet loss mitigation, but can also be traced to WAN aggregation. The ability to fuse multiple links together transforms the network into a high-capacity data expressway that dramatically improves traffic flow efficiency and fault tolerance.
Streamlined design saves time
The breathtaking power of the Nebula SD-WAN is harnessed by user-friendly features like auto VPN, which leverages the native VPN client of the operating system to provide secure, installation-free connectivity. Site-to-site VPN deployment was once complex and time-consuming; now it's simple and hassle-free. This trend toward the streamlined is also found in the SD-WAN's self-service feature set, which includes ping, traceroute, USB modem reset, and packet capture. Not only does the reduction of manual configuration and management limit the chances of human error, it removes the costly requirement of having IT administrators stationed at multiple sites.
State-of-the-art security to safeguard data
The Nebula SD-WAN has added yet another layer of protection to its already formidable array of security features: Public Key Infrastructure (PKI). Calmly working its magic under the solution's surface, the digital safeguard delivers enterprise-level encryption and authentication that are tailor-made for the finance and government sectors—or any industry where highly sensitive data needs to remain under lock and key at all costs. It's a must-have in a time of exponentially growing network threats.
Stunning transfer speeds. A rich, evolving feature set. Simple and elegant usability. Rock-solid security. The Nebula SD-WAN offers all this and more, further cementing Zyxel's status as an emerging leader in the network revolution that is SD-WAN.
For more information about the Nebula SD-WAN, please visit: zyxel.com/SD-WAN. Experience a live demo of the Nebula Orchestrator, the Nebula SD-WAN's centralized management platform, via Zyxel's Nebula landing page: nebula.zyxel.com.
About Zyxel Communications
Focused on innovation and customer-centric technology and service, Zyxel Communications has been connecting people to the Internet for nearly 30 years. Our ability to adapt and innovate with networking technology places us at the forefront of the drive to create connectivity for telcos and service providers as well as businesses and home users.
Zyxel is a global force in today's communications market with an unrivalled international presence that includes:
- 150 markets served
- 1,500 passionate associates
- 700,000 businesses working smarter with Zyxel solutions
- 100 million devices creating global connections
Today, Zyxel is building the networks of tomorrow, unlocking potential, and meeting the needs of the modern workplace—powering people at work, play, and life.
Zyxel, Your Networking Ally.