NewNet, Internet Service Provider, deploys ZyXEL DSLAMs at Local Loop Unbundled (LLU) exchanges to enhance its broadband services.
NewNet, Internet Service Provider, deploys ZyXEL DSLAMs at Local Loop Unbundled (LLU) exchanges to enhance its broadband services.
NewNet, Internet Service Provider, deploys ZyXEL DSLAMs at Local Loop Unbundled (LLU) exchanges to enhance its broadband services.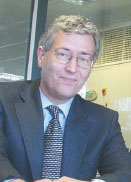 Established in 1995, NewNet serves a mixture of corporate, public sector and residential users with broadband, leased line, dial-up, collocation, Web hosting and domain registration services. It owns its entire network infrastructure, and has a presence in nine data centres – four in Fareham and five in London – as well as peering agreements with hundreds of other ISPs, including Microsoft, NTL, BT, AboveNet/MFN, PSI Europe and Demon.

With a growing base of ADSL and SDSL subscribers, the introduction of ASDL2+ provided NewNet with an attractive upgrade option in the face of burgeoning demand for bandwidth and squeezed operating margins. ADSL2+ supports broadband speeds at up to 24Mbps (download), but typically requires an LLU-enabled exchange, although outside of major conurbations, many are still waiting to be enabled by BT.

For NewNet, adopting an LLU strategy was a compelling option:
1. It removes a large proportion of the cost of sale - 'Openreach' charges for copper connectivity are significantly lower than those of connection to IPStream
2. At an operating level, a much better margin can be realised
3. An LLU-enabled service provides far more control for the operator in terms of rollout, contention and bandwidth allocation

"The LUU process requires a lot of business planning, but there comes a point where you have to go for it," states John Mobley, MD at NewNet. "The rationale was that we had to understand the CapEx of unbundling an exchange. Once we worked out rack space requirements, where to launch became a function of the number of customers with IPStream on that exchange, plus the location of that [specific] exchange in relation to our network."

Deployment Challenge
Backhaul of ADSL2+ traffic requires that hops are no more than 5-15km between the local exchange and core network. Thus NewNet is focusing its ADSL2+ offering on niche markets where it has achieved a critical mass of IPStream subscribers. Rollout was commenced in August 2007 with installation of its own equipment at a local exchange in Portsmouth and at customer premises – bypassing the BT IP cloud altogether.

A further six exchanges have since been enabled, including a second in Portsmouth, and sites in Fareham, Gosport, Havant and Cosham. Basingstoke, Reading and Bracknell are about to go live. All new subscribers within the area of an LLU-enabled exchange are now provisioned with ADSL2+, while most existing IPStream subscribers are supported using ADSLMAX, which offers connectivity at up to 8Mbps (download).

Today, NewNet serves 10,000 subscribers via a mixture of IPStream and LLU-enabled exchanges. A further 7,000 customers subscribe to other NewNet services.

Benefits of a Close Bond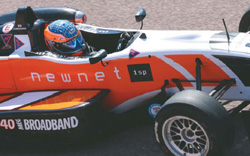 NewNet has been a customer of ZyXEL for more than four years, and the companies have formed a close partnership. For CPE, NewNet uses ZyXEL's SDSL routers almost exclusively, due to their plug and play functionality, and has now taken the decision to use ZyXEL's core network technology. Aside from product and longevity considerations, the working relationship has proved equally important says Mobley:

"We've been working together for a long time and as with any b2b liaison, there is a more complex web of relationships. We have a strong value-added-reseller (VAR) relationship with BT, so we like to use suppliers that are recommended and that we've worked with for a long time, rather than picking the latest new-fangled entrants."

NewNet is deploying ZyXEL's IES 1000 DSLAMs to unbundle local exchanges. This stand-alone, mini IP DSLAM supports SHDSL technology, ADSL and ADSL2+ over POTS/ISDN, and, according to Mobley, it was 'the perfect fit' in terms of deployment and expansion flexibility. "We went for ZyXEL's entry level product with 48-ports, because as we out-grow it, we can swap it out to other exchanges and re-assign the units as required."

Control Ensures Speed and Performance
The level of control ZyXEL's DSLAM provides is also vital for service delivery and future product development. The IES 1000 incorporates ZyXEL's IP Express technology, which uses VLAN (Virtual LAN) to segment the class of services provided. Each Permanent Virtual Circuit (PVC) transformed to and from an ATM-based CPE can be configured and mapped to an assigned VLAN with different packet priorities. NewNet can therefore differentiate the class of services it offers, while ensuring network privacy and security.

The DSLAMs have also been integrated with NewNet's proprietary customer management solution. Known as 'ORAC', this in-house development supports functions such as online ordering, automatic links into OpenReach, DSLAM integration, and control of customer profiles. "We are currently automating profile settings (e.g. how far subscribers are from the exchange, line quality, telephone number validation etc.) and our provisioning team will then be able to automate everything to do with the service – including billing," Mobley continues.

NewNet subscribers are currently billed in advance, and must pay additional fees for any extra bandwidth consumed, based on a monthly allowance rather than a 'fair usage' policy. "We've adjusted bandwidth quotas, reduced allowances and increased prices slightly, but this allows us to manage the product and maintain service levels," Mobley explains.

NewNet's LLU strategy means that it can offer improved SLAs – anything up to a five-hour fix, which mirrors those offered with leased-line services. "We've squeezed our margins considerably, so as to maintain our position as a quality provider – speed and performance are what you get," he says.

Pushing the Boundaries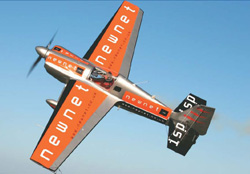 Following on from the success of its ADSL2+ service, NewNet is now pushing the boundaries with a super-fast service due to launch in May 2008. Using two telephone lines to provide a seamless Internet connection at up to 40Mbps (download), the service is enabled by a special ZyXEL router that bonds the lines together.

An all-in-one ADSL2+ gateway for SoHo (Small office/Home office) applications, ZyXEL's P-663H-51 incorporates port bonding technology that groups the two ADSL2+ physical ports into a logical link that not only provides VDSL-equivalent bandwidth with much longer loop length, but also a load-balancing feature between the two ports, making it ideal for business users and high-end applications.

ZyXEL has made the router available to NewNet exclusively in the UK for testing and launch. "Both companies have given each other the time and resources to make this work and it is a great example of a good working relationship with a good end result," states Richard Sutherland, Dealer Manager at ZyXEL. The vendor is also working on an SDSL router that will incorporate bonding technology.

For NewNet, ease of install plus the simple configuration of ZyXEL' products means that it can offer a unique market approach. "We are not a major account, but rather a loyal account that has taken a decision to use ZyXEL equipment. And as we continue to scale our network, this relationship will continue," Mobley concludes.
Back to Success Stories