For your real-time HD video and multimedia enjoyment, ZyXEL's HD Powerline Series provides fast, ubiquitous and stable media networks to every room at home.
Connecting with Powerline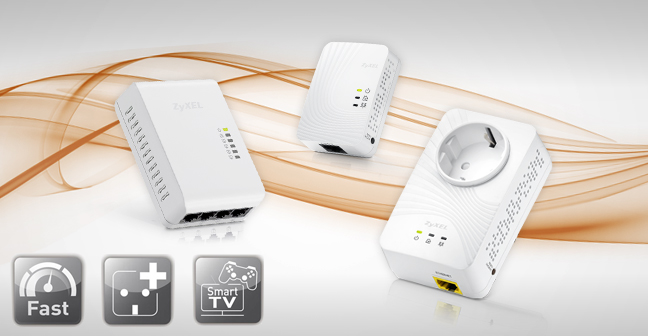 Study Room
Get Internet connection to your desktop PC. Browse the Web, watch online videos, download/upload files and enjoy many other online activities, all through the Powerline technology!
Game Room
Get your PC and game console connected to play online! ZyXEL HD Powerline Adapters can provide stable connections allowing a great lag-free online gaming experience across the rooms.
Living Room
Get your Smart TV, Blu-ray players or other media players connected and take advantage of streaming online contents. With our 500 Mbps HD Powerline Series, you can easily stream 1080p contents to get ultimate visual enjoyments in a snap.