As one of world's leading Internet product and solution providers, ZyXEL's vision is: "Make the World Connect."

Technologische doorbraken stellen mensen in alle lagen van de samenleving in staat om zich te laten inspireren en te profiteren van innovatieve nieuwe toepassingen. Internet speelt een steeds belangrijker rol in ons leven. Het maakt de wereld transparanter; de communicatie tussen mensen wordt efficiënter en intiemer, ondanks verschillen in tijdzones en fysieke afstanden. Dankzij internet kunnen mensen op eenvoudige wijze met elkaar in verbinding treden om vrijelijk van gedachten te wisselen en elkaar te inspireren en motiveren. ZyXEL staat voor betekenisvolle verbindingen tussen mensen, organisaties en machines

ZyXEL is een van 's grootste leveranciers van internetoplossingen. Niet voor niets luidt onze visie "Make the World Connect."
Onze missie is om geavanceerde, toekomstgerichte netwerkoplossingen met internetondersteuning te ontwikkelen die onze klanten zowel nu als in de toekomst IP-toegang en –verbindingen bieden. Ons productaanbod omvat alles van netwerkinfrastructuren tot ICT-systemen, van apparatuur voor hoofdkantoren tot oplossingen voor thuisnetwerken. We zorgen voor vaste en draadloze verbindingen en stellen mensen en organisaties in staat om over te stappen naar de cloud. ZyXEL beschikt over een sterke track record in het ontwerp en de ontwikkeling van netwerktechnologie. Dankzij onze niet aflatende innovatiedrift zijn wij in staat om klanten nieuwe en betere oplossingen te bieden. We richten onze blik op de toekomst, maar blijven trouw aan onze historie van uitmuntende productprestaties en hoogwaardige klantenservice. We laten geen kans onbenut om onze beloften in te lossen en onze bedrijfsvisie te realiseren.

ZyXEL levert een breed scala aan oplossingen die zijn gebaseerd op geavanceerde breedbandtechnologie en technische specificaties die voor elke specifieke toepassing zijn geoptimaliseerd. Op deze manier kunnen telecombedrijven en internetproviders ICT-diensten met toegevoegde waarde aanbieden die de klantentevredenheid en –loyaliteit bevorderen en daarmee duurzame zakelijke groei mogelijk maken.
Onze zakelijke klanten kunnen profiteren van krachtiger samenwerking en efficiëntere communicatie. Ze kunnen de productiviteit van hun personeel verhogen door een beroep te doen op prestatie-intensieve, geïntegreerde netwerkarchitecturen die worden ondersteund door de uitmuntende zakelijke netwerkproducten van ZyXEL. Thuisgebruikers kunnen profiteren van een breed scala aan toepassingen op het gebied van HD-multimedia, zoals internetoplossingen die alle mensen, apparaten en locaties in huis met elkaar verbinden. De snelle en probleemloze breedbandverbindingen van ZyXEL zorgen voor optimale connectiviteit binnen hun thuisnetwerken.

Onze partners vormen de sleutel tot ons zakelijk succes. ZyXEL werkt in tal van regio's samen met hoogwaardige partners. Dit stelt ons in staat om op snellere en efficiënter wijze in te springen op de behoeften van onze klanten. Met deze klant- en servicegerichte aanpak willen we de hele wereld met elkaar verbinden, zodat internet nog waardevoller wordt — voor iedereen.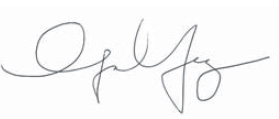 Gordon Yang