ZyXEL is al meer dan 20 jaar een van 's werelds grootste aanbieders van netwerkproducten ter wereld. We zijn voorkeursleverancier van enkele van de grootste internet- en netwerkproviders op aarde. Onze producten verbinden meer dan 400.000 kleine en middelgrote bedrijven en meer dan 70 miljoen eindgebruikers.

Bij de ontwikkeling van onze producten en diensten staat de mens centraal. Voor is niet alleen de hardware belangrijk, maar ook de bezieling waarmee deze wordt gemaakt. Want volgens ZyXEL is technologie pas goed als zij voorziet in de behoeften van de gebruiker. Stelt de technologie mensen in staat om effectiever te communiceren? Wordt hun leven hierdoor verrijkt? Dit zijn vragen waar wij stil bij staan. Tijdens de ontwikkeling van onze producten houden we daarom rekening met hun praktische gehalte, hun toegevoegde waarde, hun interoperabiliteit met huidige en toekomstige technologische standaarden en systemen en hun vermogen om de levens van onze klanten te verbeteren.

Deze aanpak wordt kracht bijgezet door onze passie voor innovatie en toewijding aan onze partners en klanten. Dit is merkbaar in alle gelederen van onze organisatie. Dankzij onze voortdurende focus op innovatie zijn we in staat om als geen ander te voorzien in de behoeften van de uiterst dynamische markt voor netwerktechnologie.

Onze innovatiedrift heeft geresulteerd in een reeks van wereldprimeurs die het volledige spectrum van Internet Protocol (IP)-connectiviteit beslaan. Van 's werelds eerste geïntegreerde spraak- en faxmodem tot de eerste integrale IPv6-oplossing voor telecombedrijven: ZyXEL staat sinds de introductie van internet aan de voorhoede van het Informatietijdperk. En of het nu gaat om gateways, routers, switches, beveiligingsoplossingen, netwerkapparatuur voor hoofdkantoren, oplossingen voor thuisnetwerken en vaste of draadloze technologie, ZyXEL staat sinds zijn oprichting in 1989 garant voor producten die zich kenmerken door uitmuntende kwaliteit en betrouwbaarheid.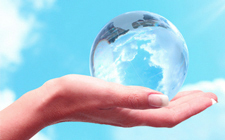 De kracht van ZyXEL schuilt in onze focus op innovatie en ons vermogen om integrale connectiviteitsoplossingen te ontwikkelen die aansluiten op de specifieke behoeften van internetproviders en telecombedrijven. Dankzij onze proactieve aanpak zijn we in staat om producten af te leveren die kleine en middelgrote bedrijven dezelfde mate van connectiviteit te bieden als grote multinationals. Deze oplossingen blinken uit door uitgebreide compatibiliteit, netwerkinteroperabiliteit en optimalisatie van de netwerkprestaties. Daarnaast leveren we een brede reeks van hardwareoplossingen die het intelligente digitale huishouden tot een realiteit maken.

ZyXEL stelt uw interesse in onze organisatie zeer op prijs. We zien ernaar uit om uw leven te verrijken door u altijd en overal optimale ondersteuning te bieden voor uw relaties, vriendschappen en samenwerkingsverbanden.